LET'S GET AWAY AGAIN 6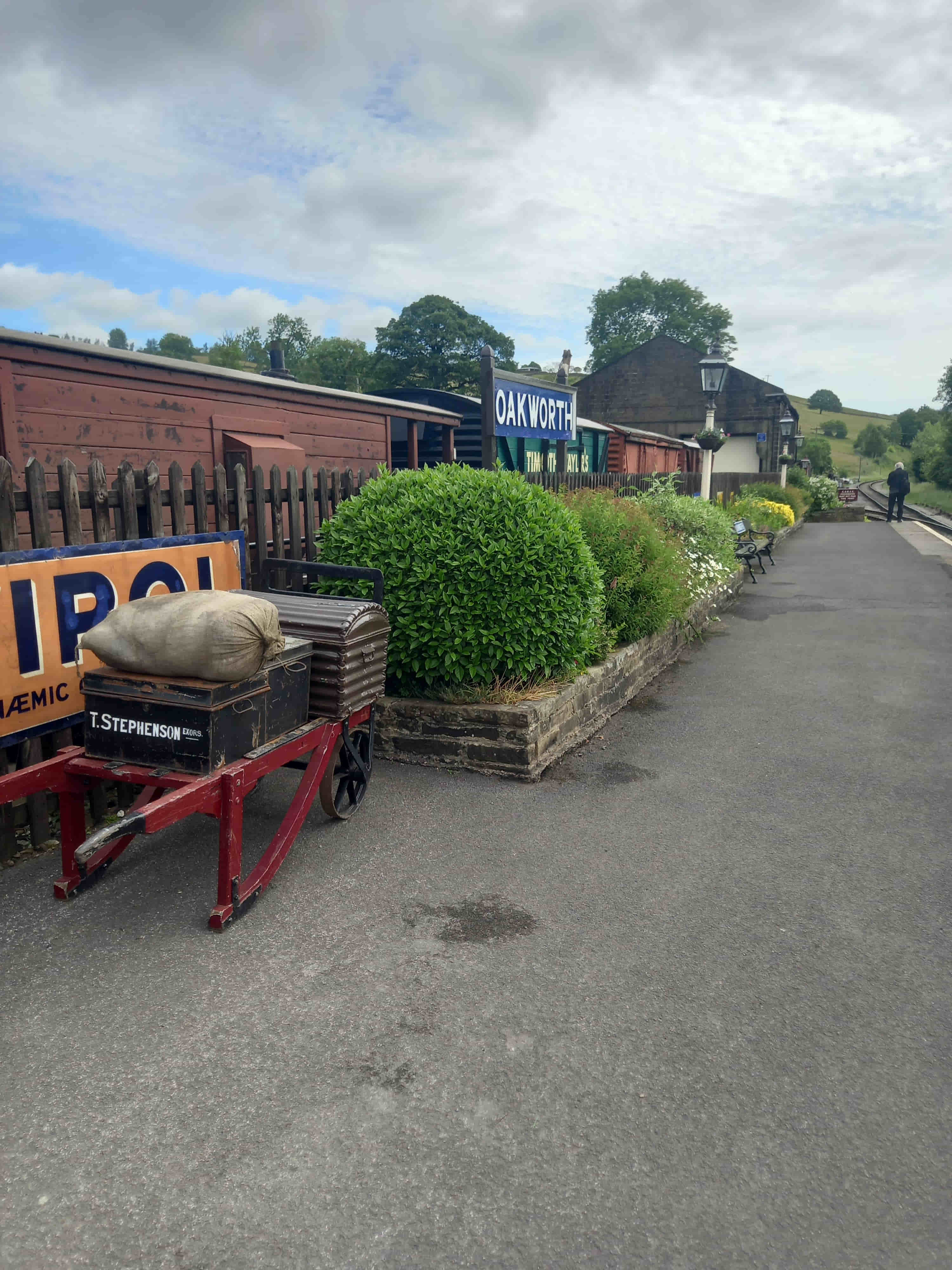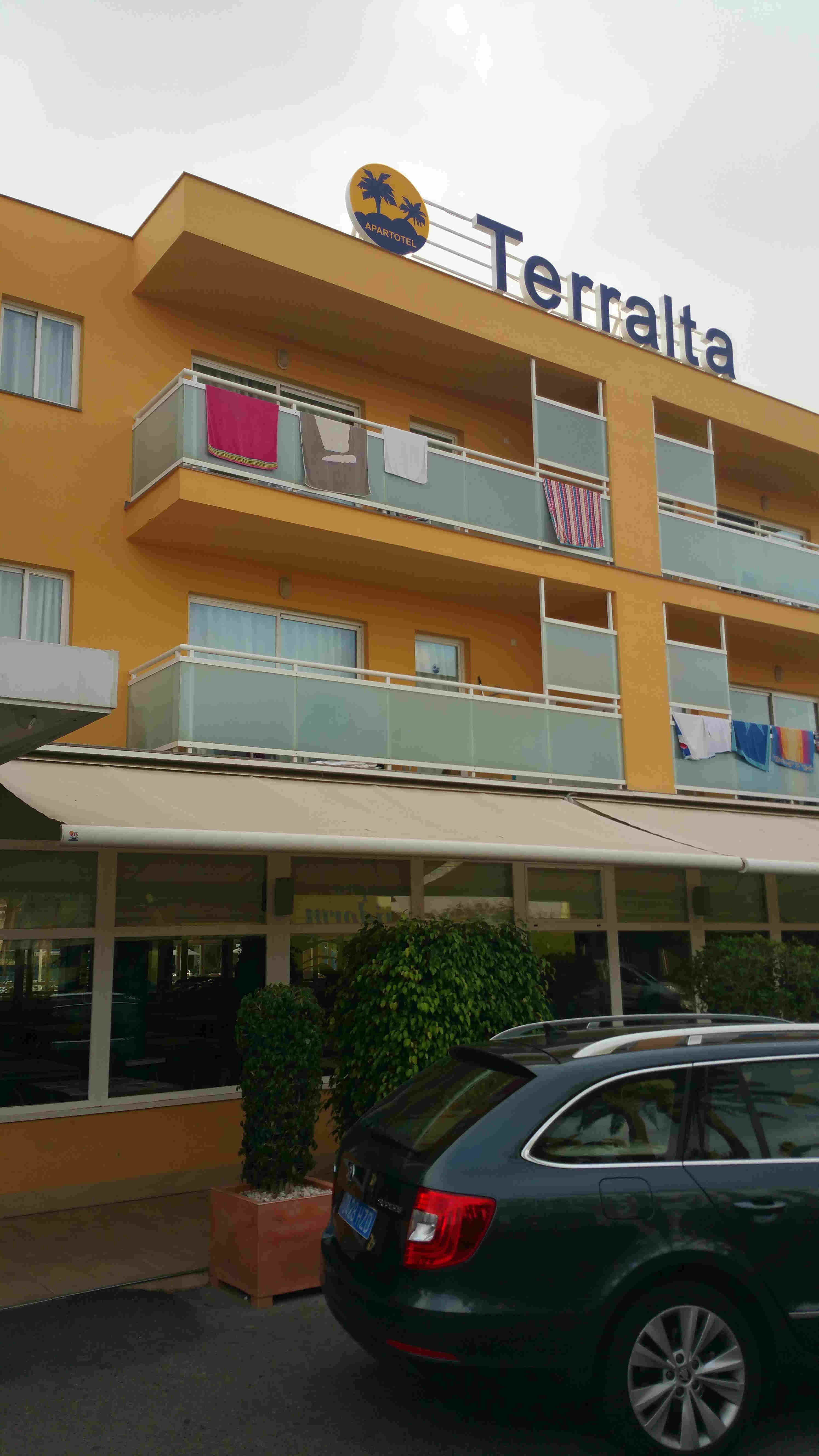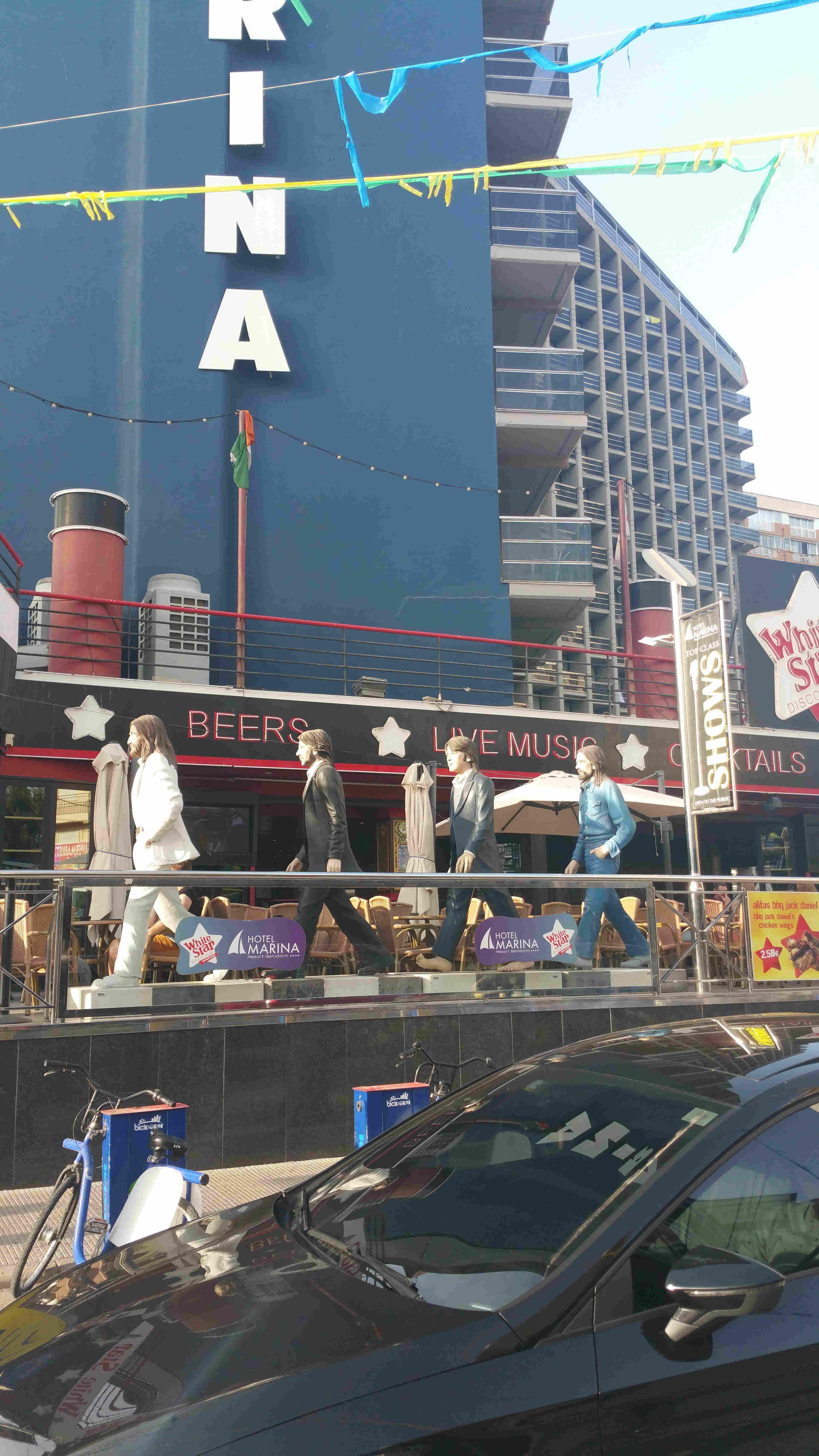 OCTOBER (Later) 2019
SKEGGY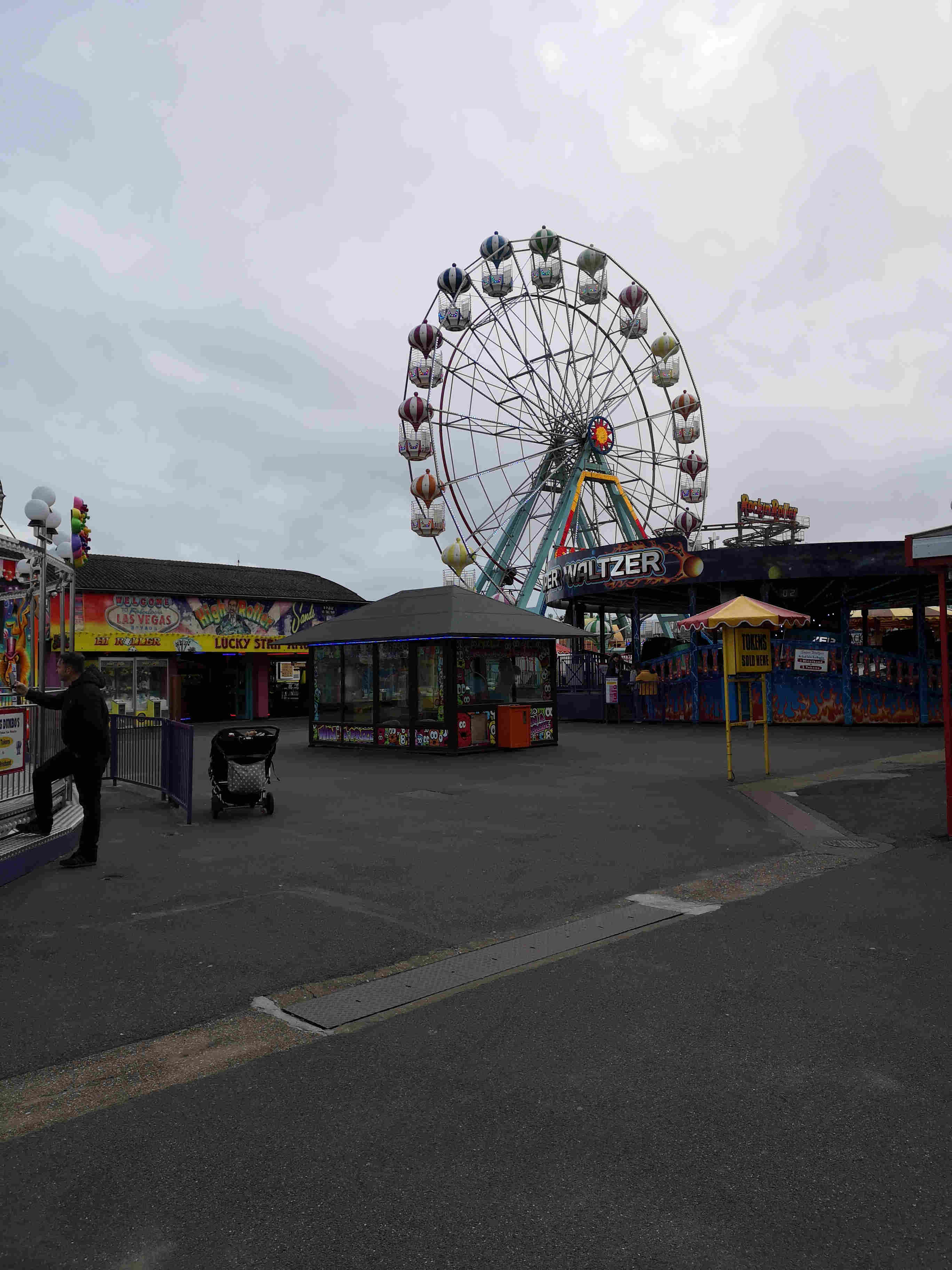 NOVEMBER 2019
LAKE DISTRICT
Szechenyi thermal baths - didn't go in but lovely to walk around the park there and the transport system is brilliant - metro & tram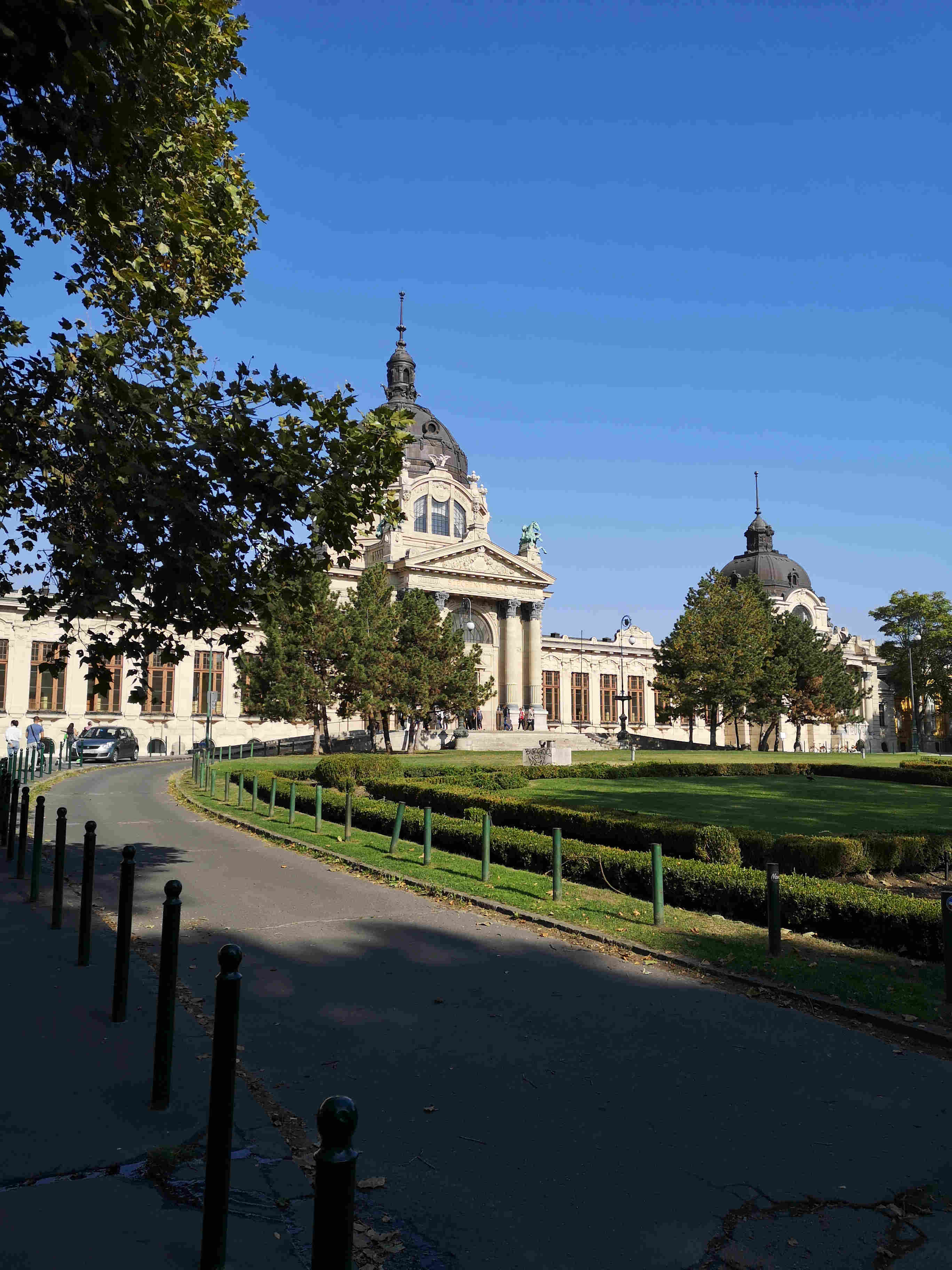 Excuse me ! - I only said 'C&A again ?'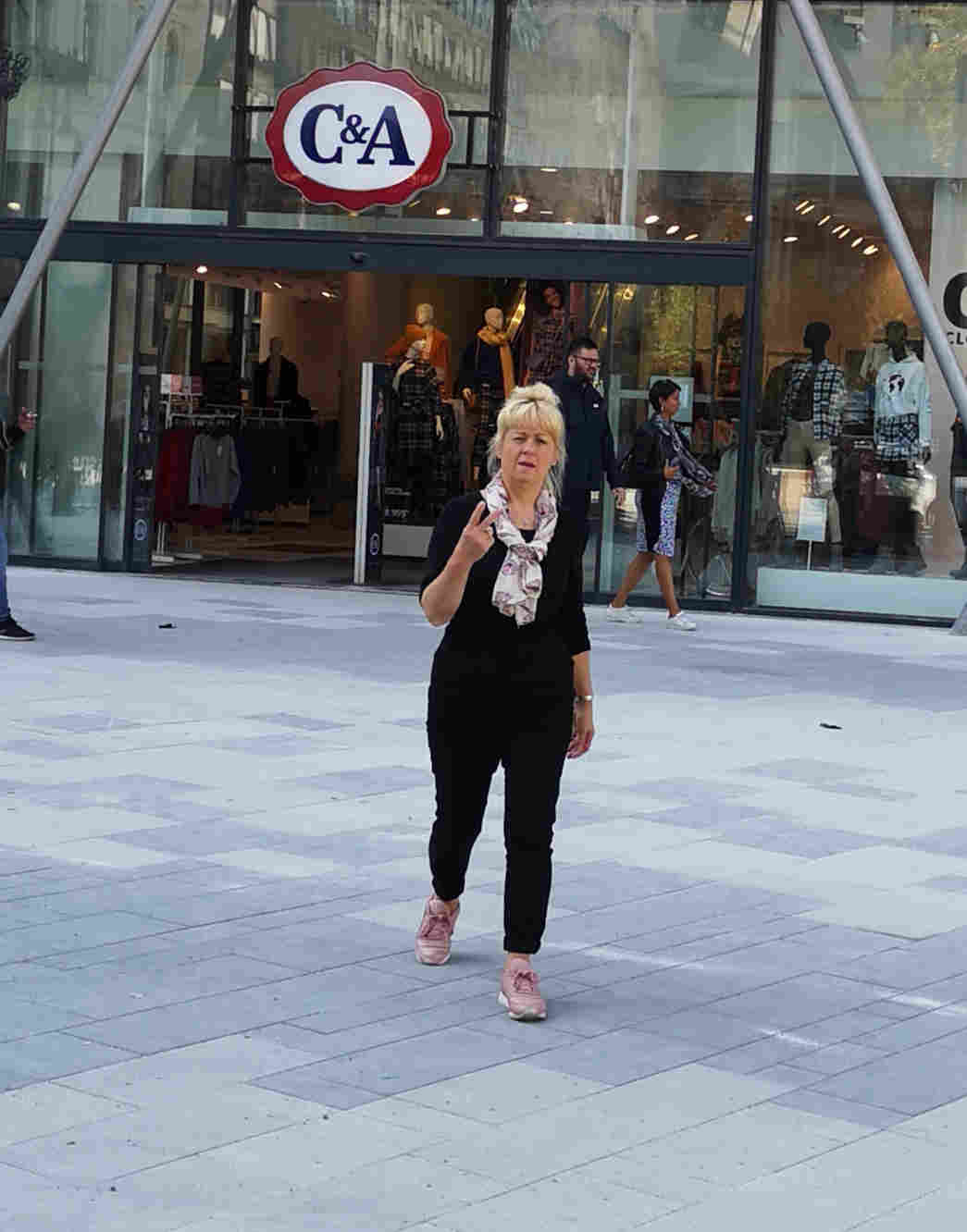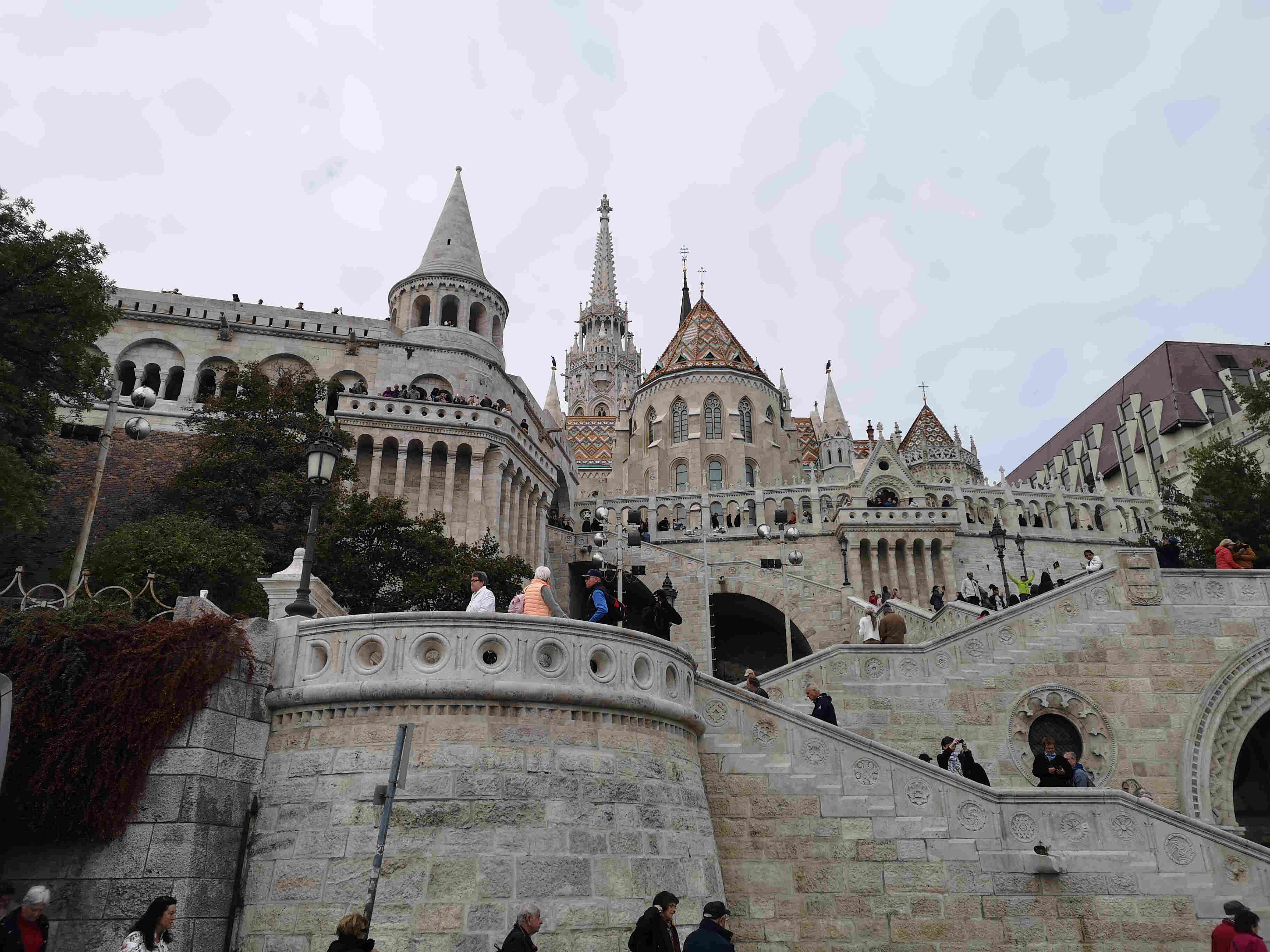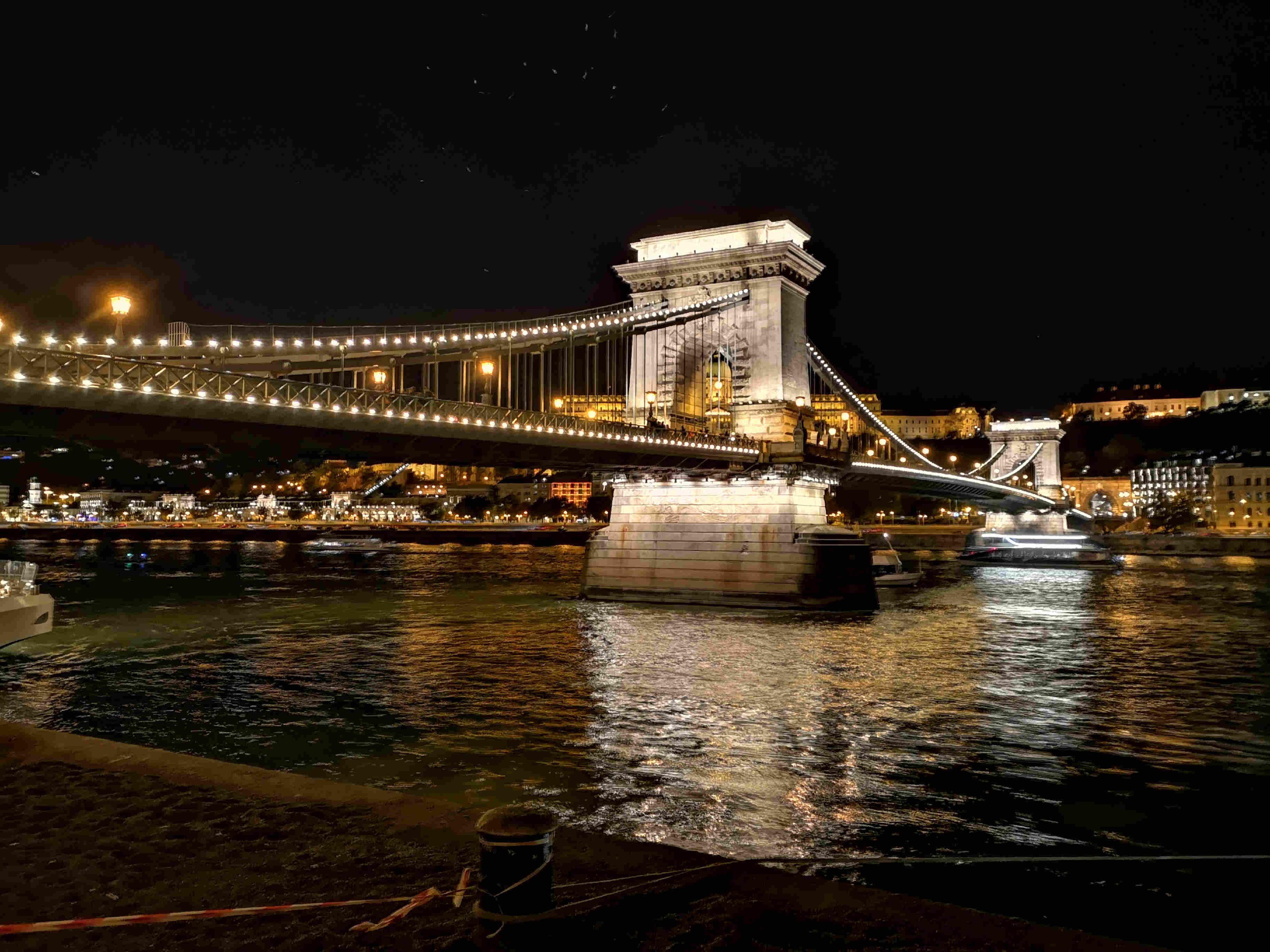 Statues of the 1966 winning England team and Bobby Moore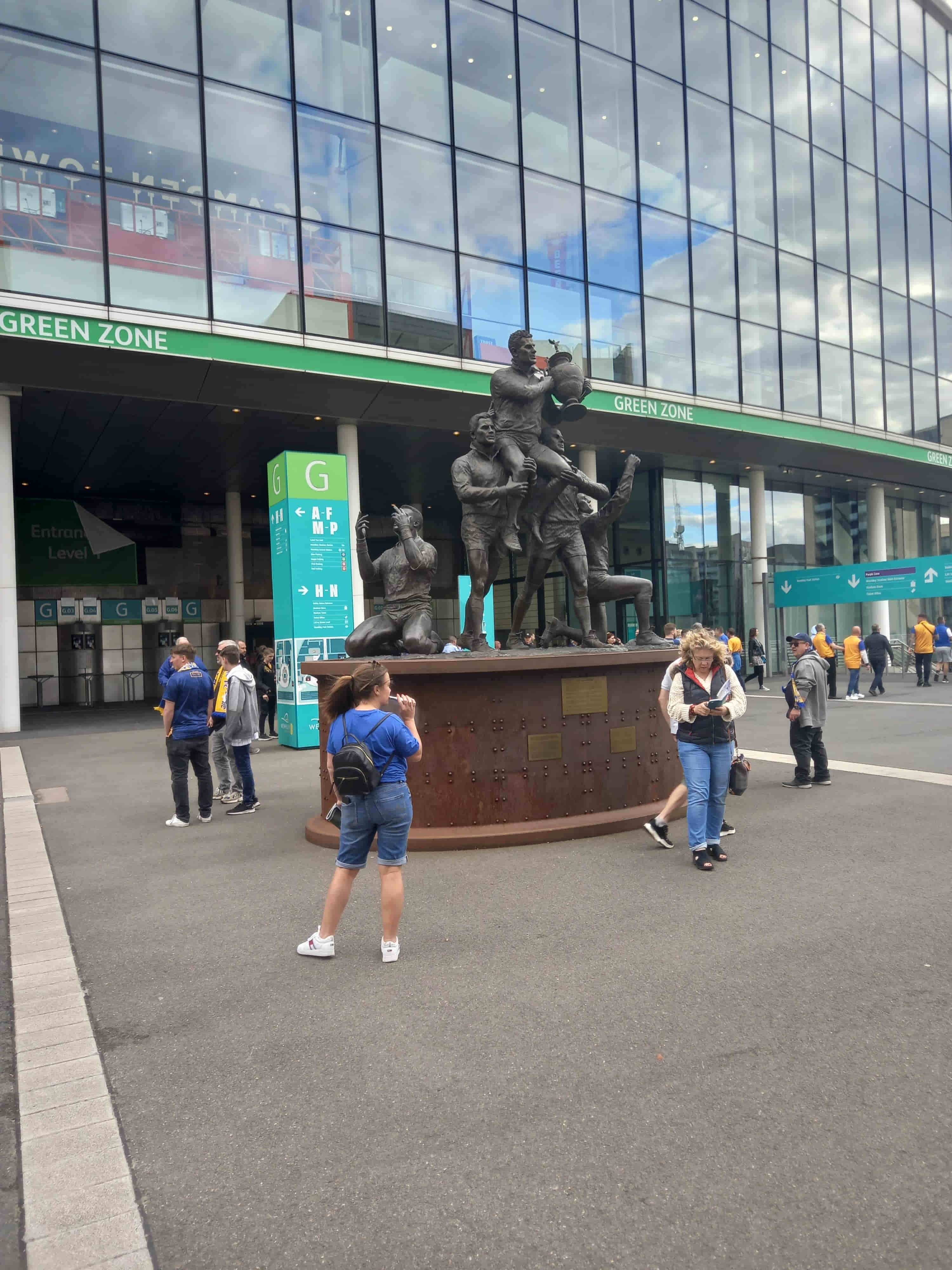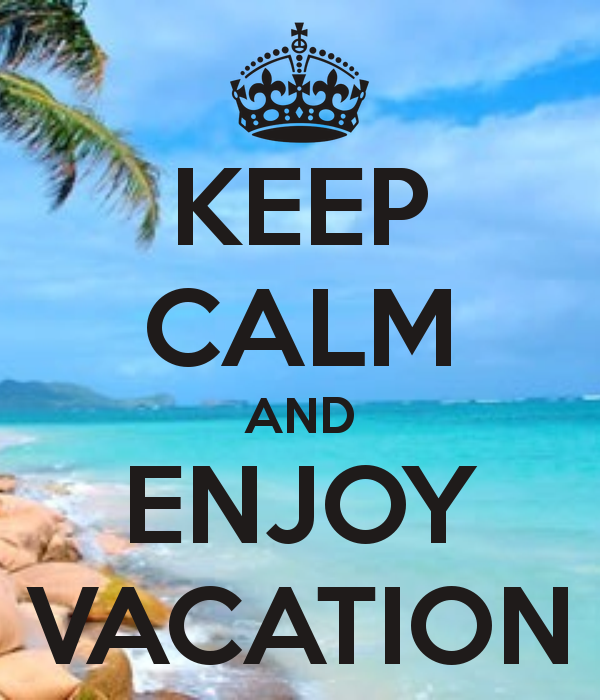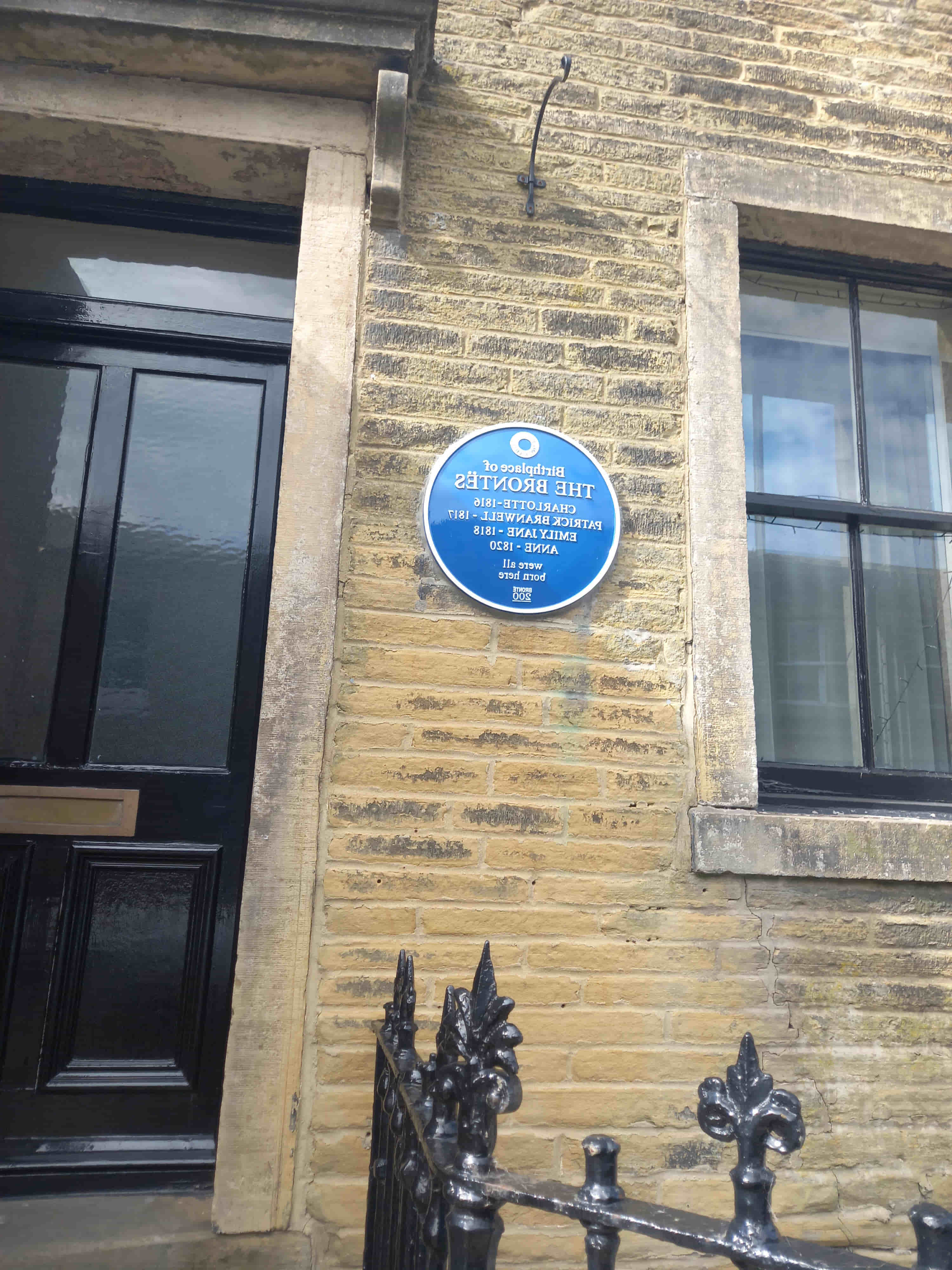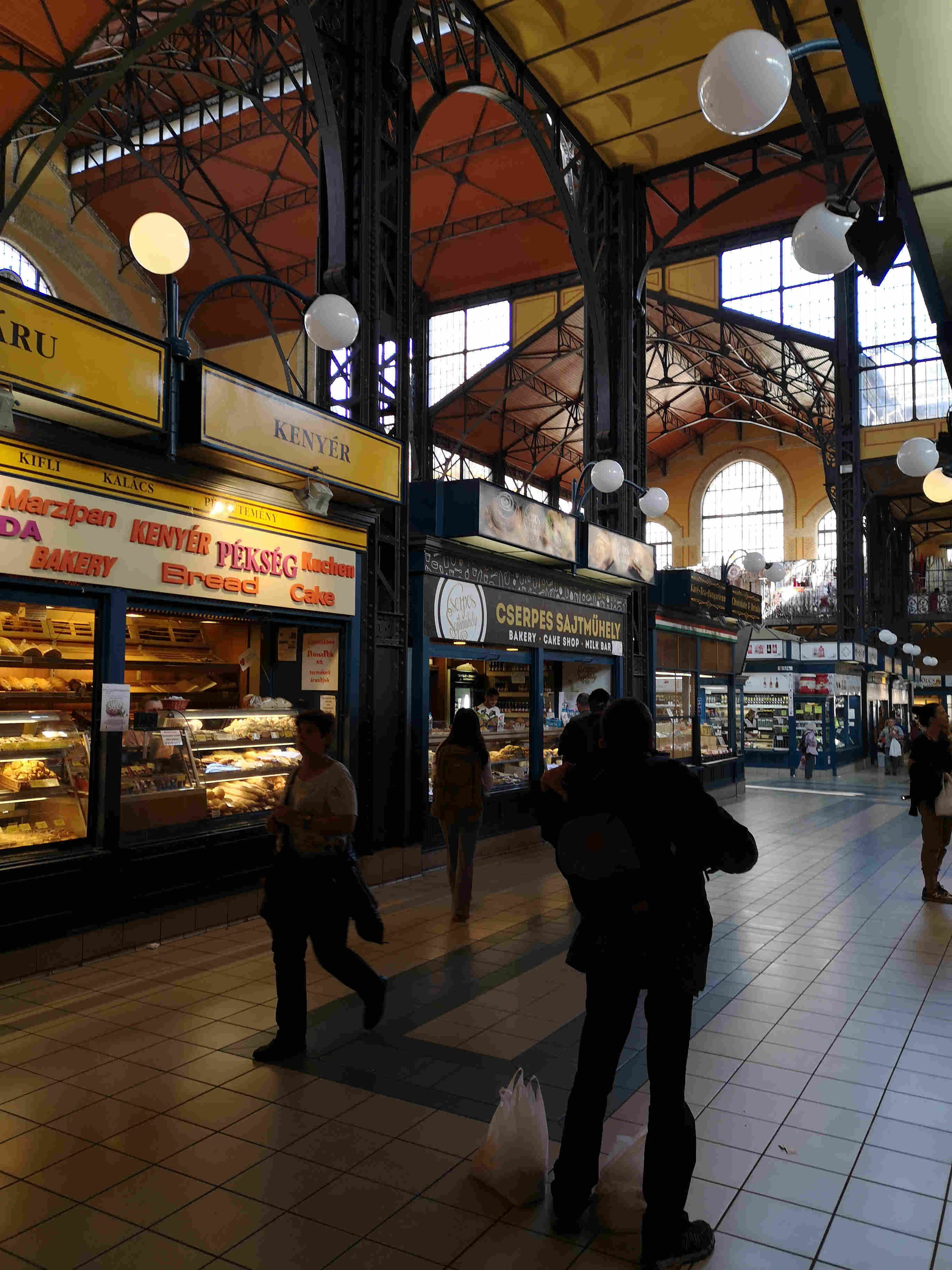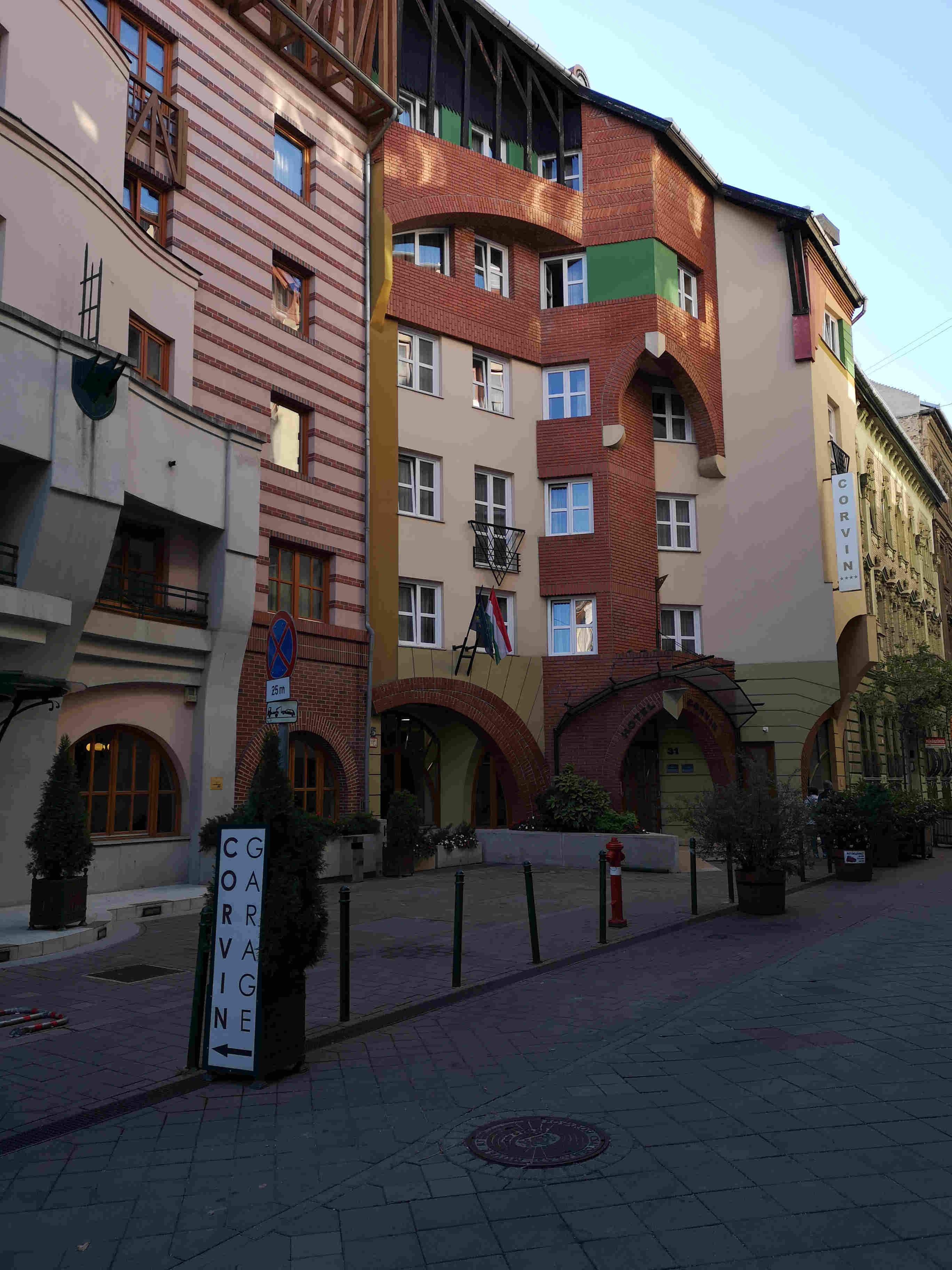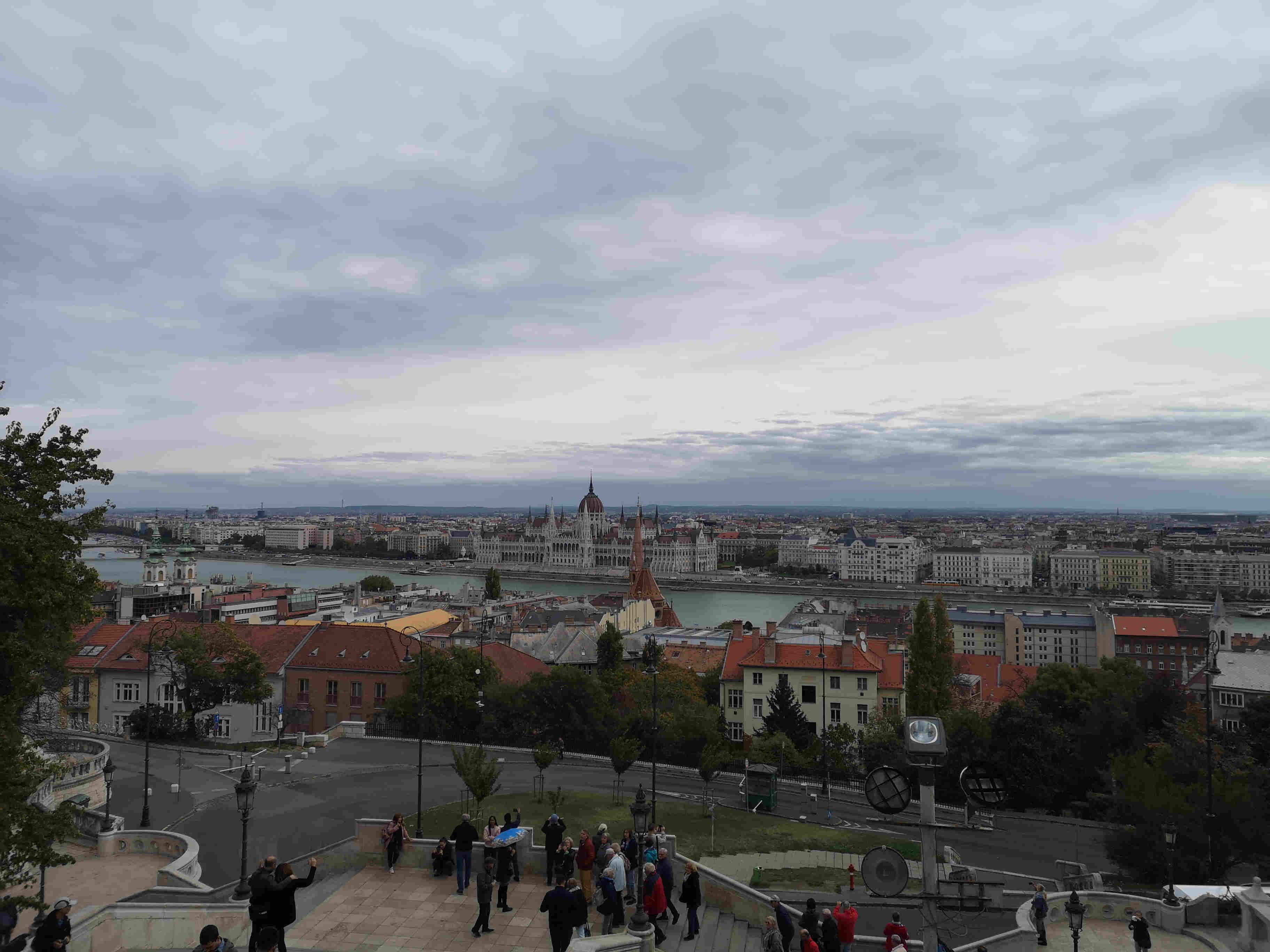 Made a diversion to Morecambe on the way home and couldn't resist taking a photo of where he was born ! - still one of my all-time heroes.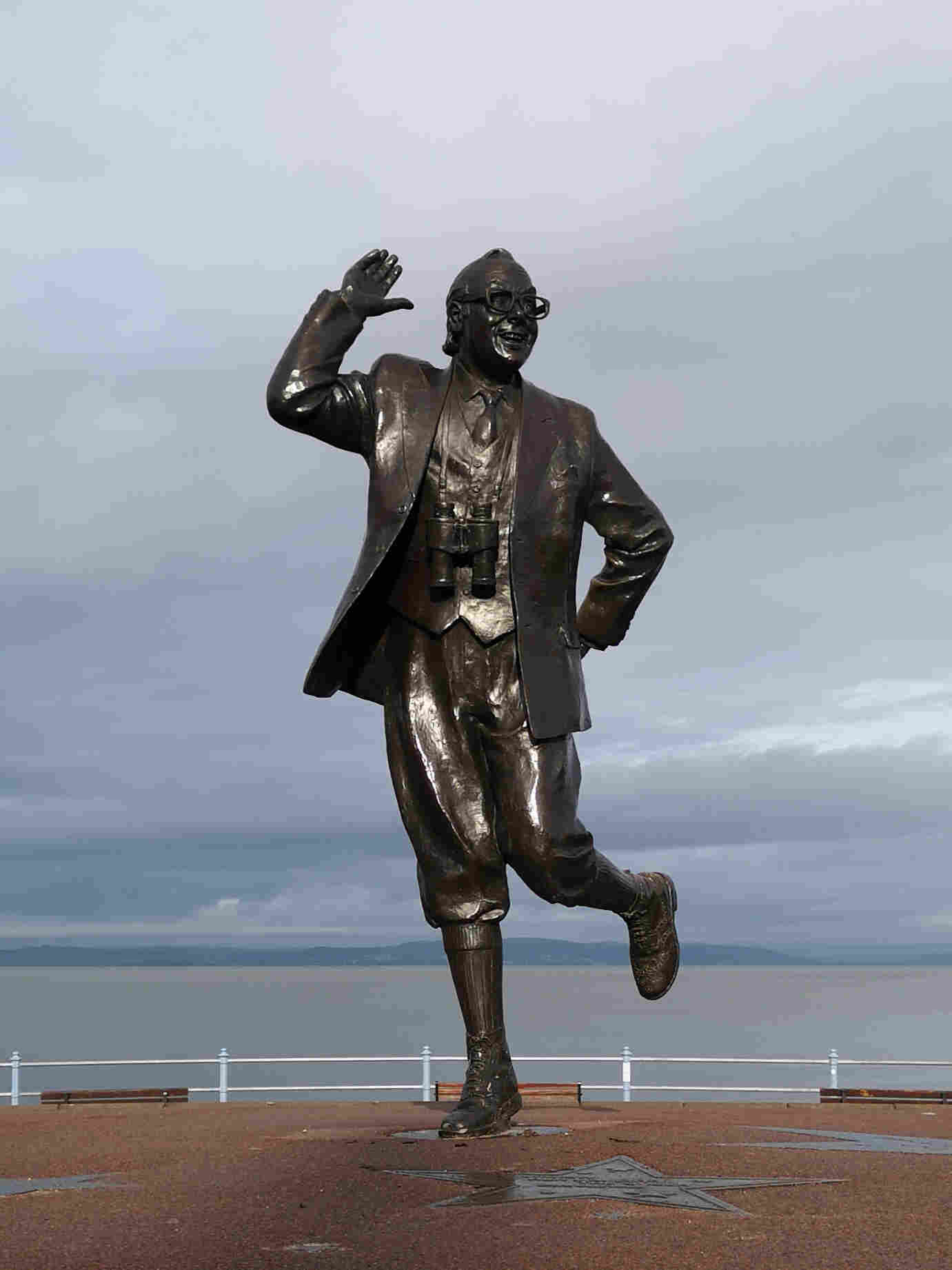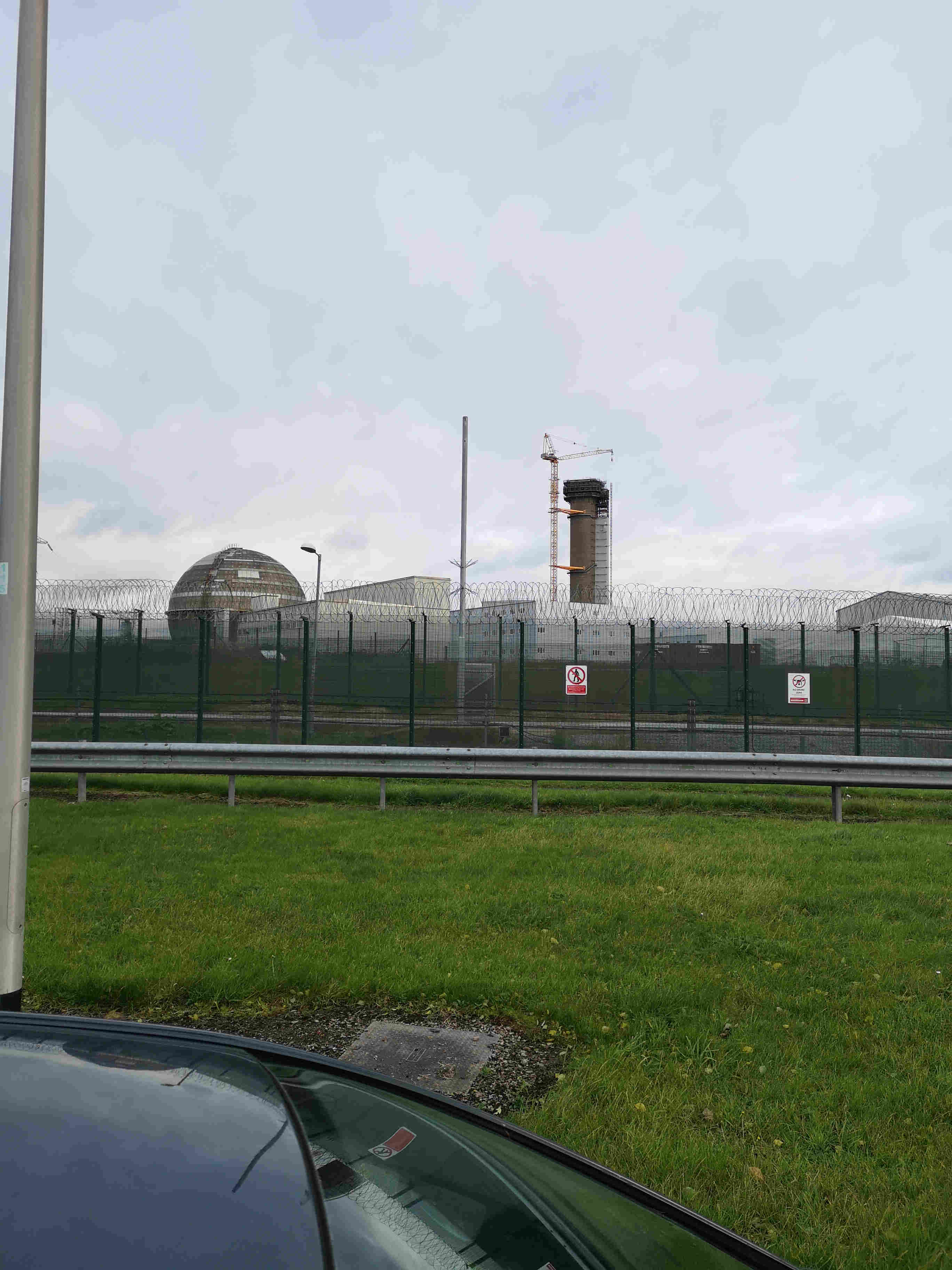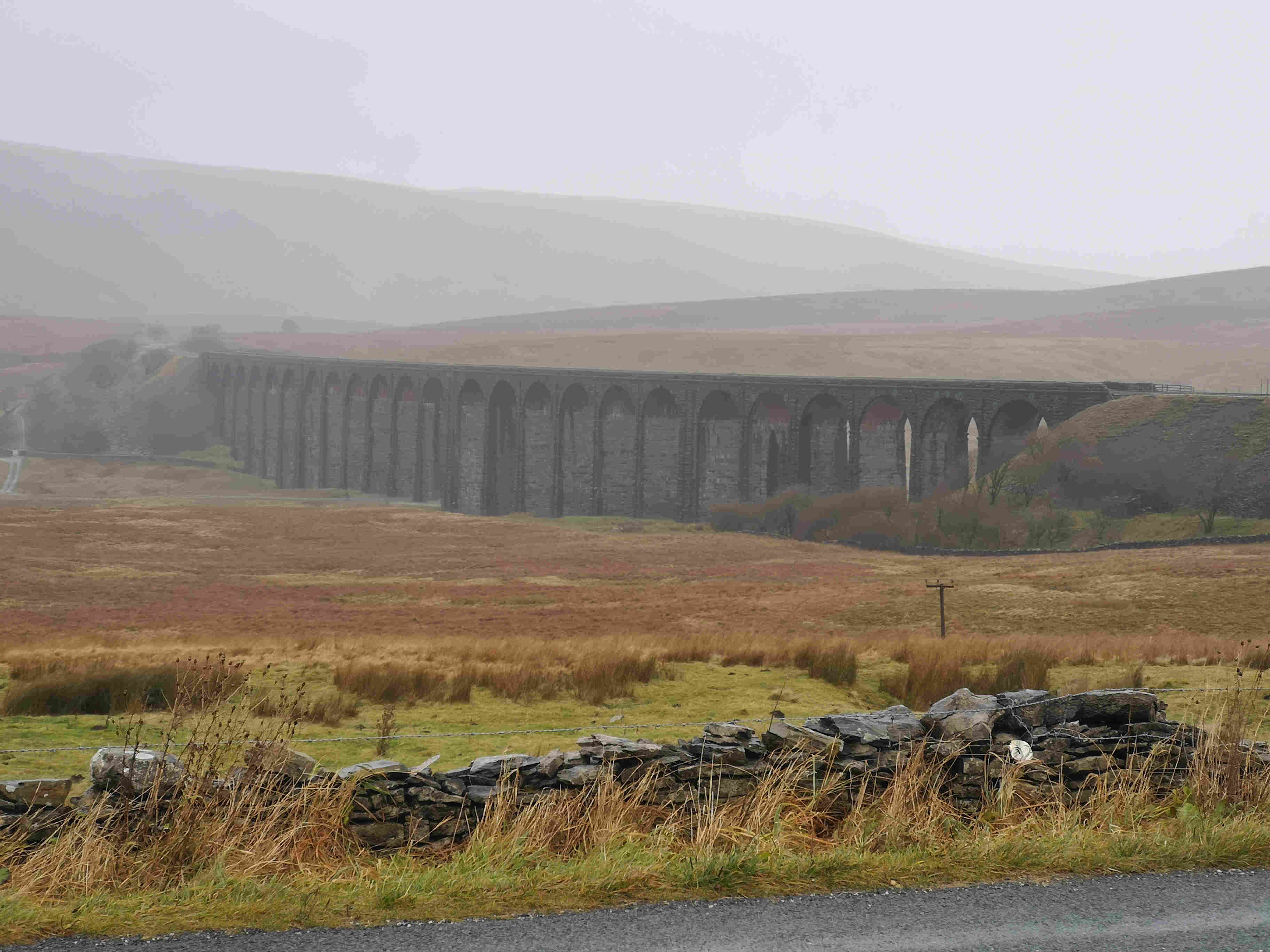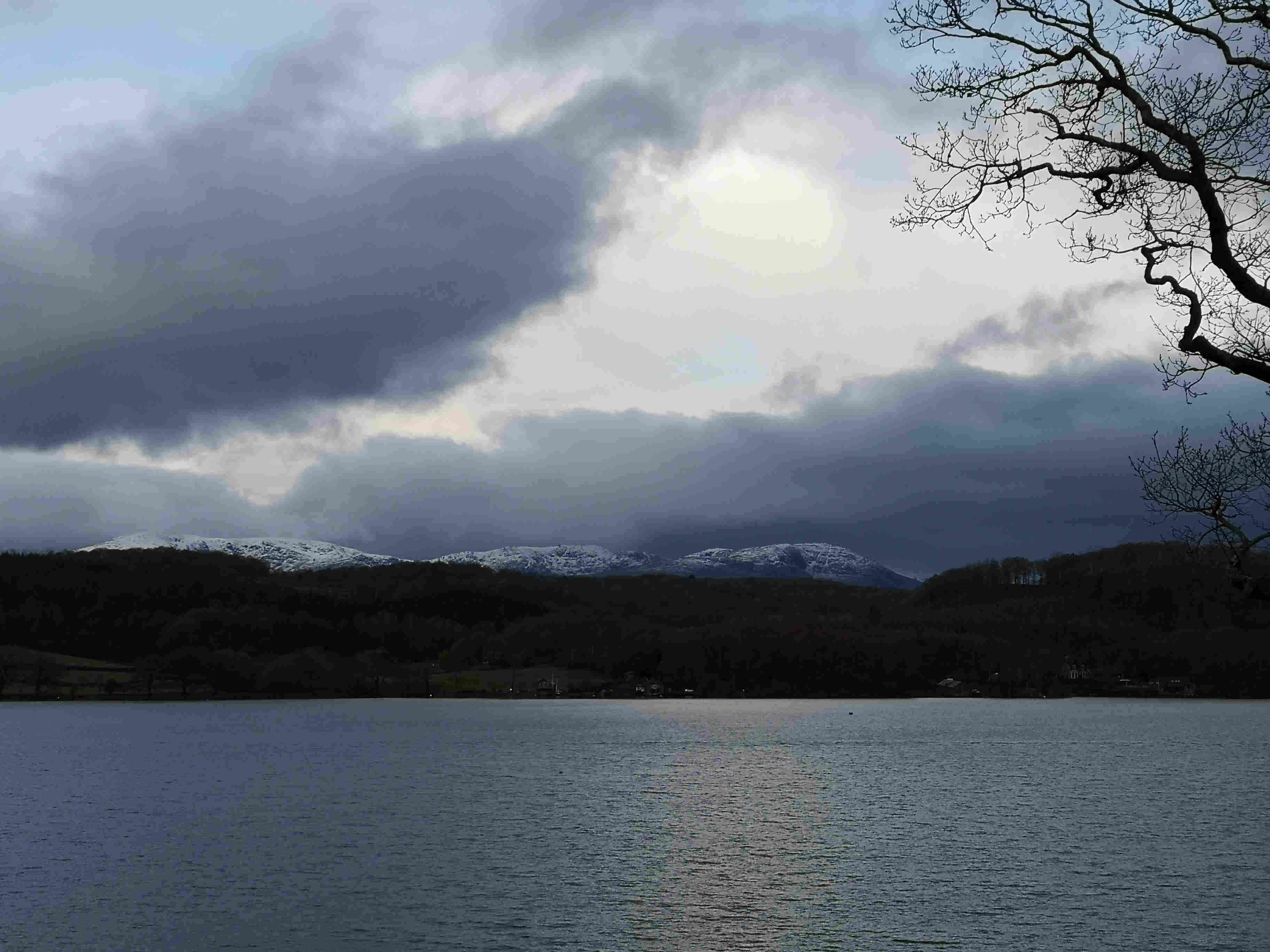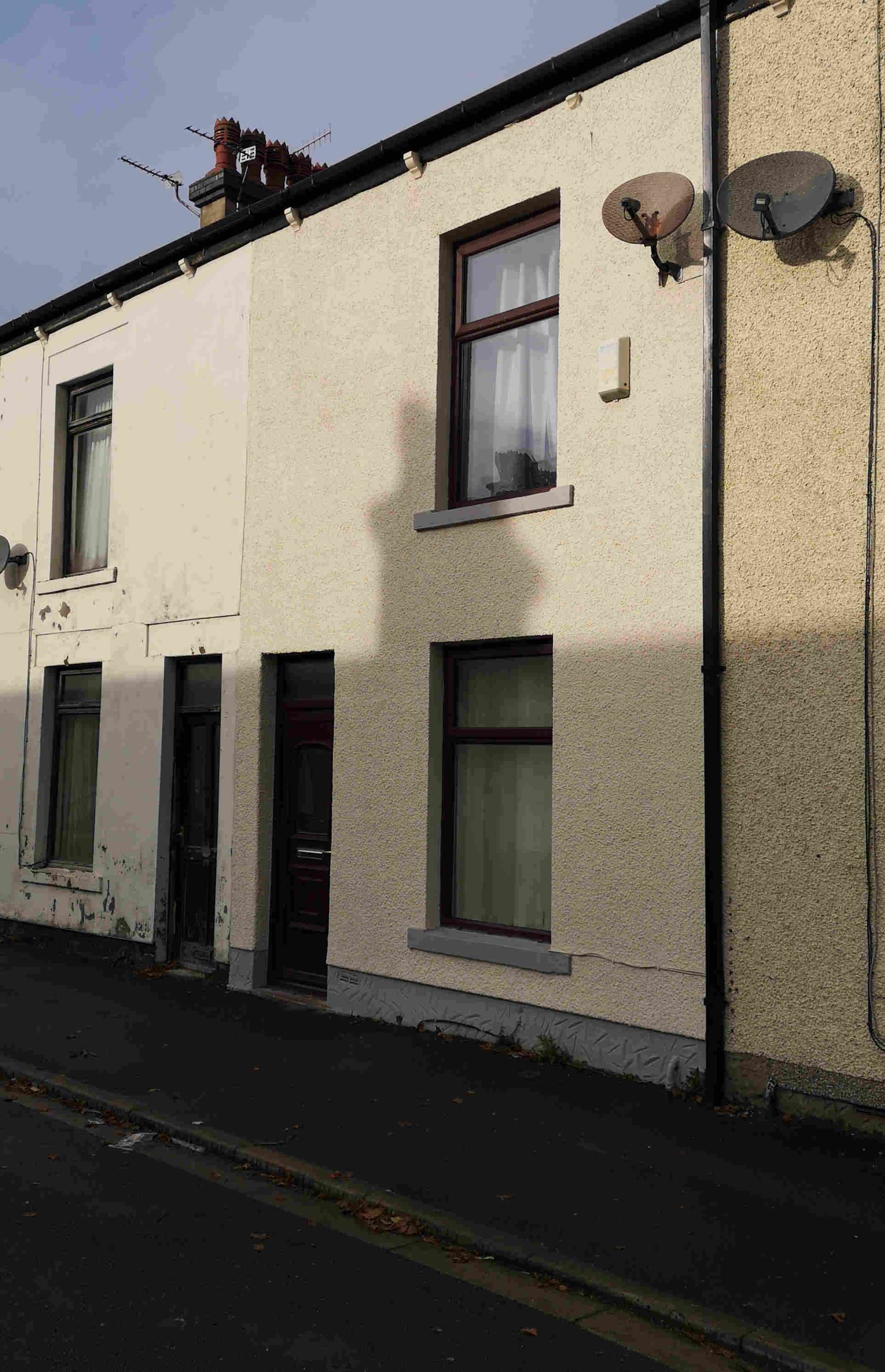 The marina where Colin, Andrew and Vicky set sail from !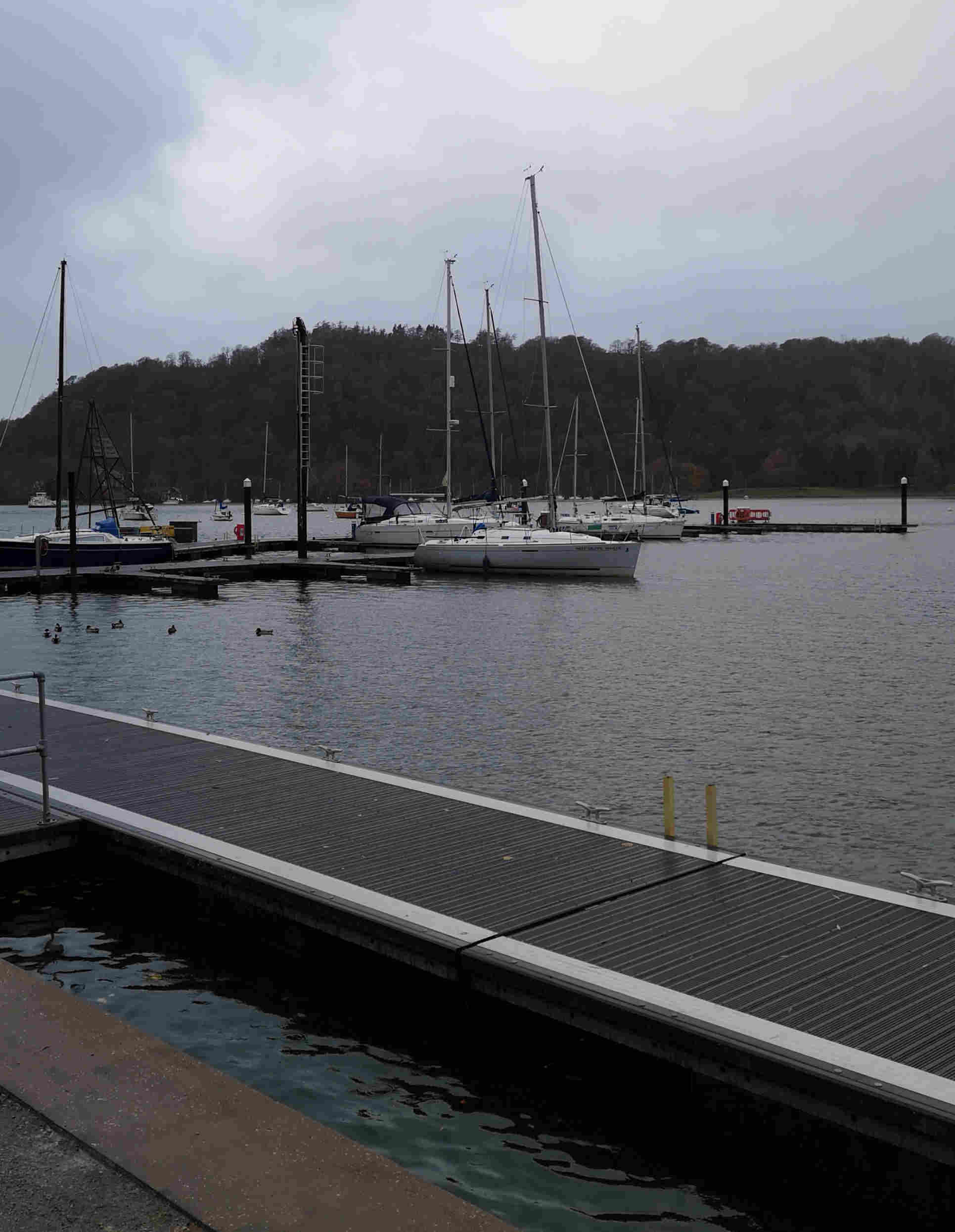 Off we go to Benidorm - self. Vicky, Rebecca, Robson , Ellissia, Marley and Daz. Really good time in self catering apartments Terralta, on the Poniente side, up the hill.
Again, Marley was never out the pool long !
The White Star with The Beatles outside
Levante side - quite lively !
Robson looks happy - not
3 nights in Budapest - lovely place and very cheap. Stayed at he Corvin Hotel - very comfortable and good breakfast
Part of Budapest Castle - rumour has it that Dracula was imprisoned here in the labyrinths briefly but that is not true - he was imprisoned elsewhere ! Think some GOT's was filmed here.
Funicular railway that goes up to Fisherman's Wharf - didn't use it, we walked up instead
Lovely view of most of Budapest, from the Pest side.
Angel Of The North near Gateshead. Designed by Anthony Gormley, who designed the statues in the sea which we saw at Formby, it is very big ! Built 1998, 20m high and 54m wide.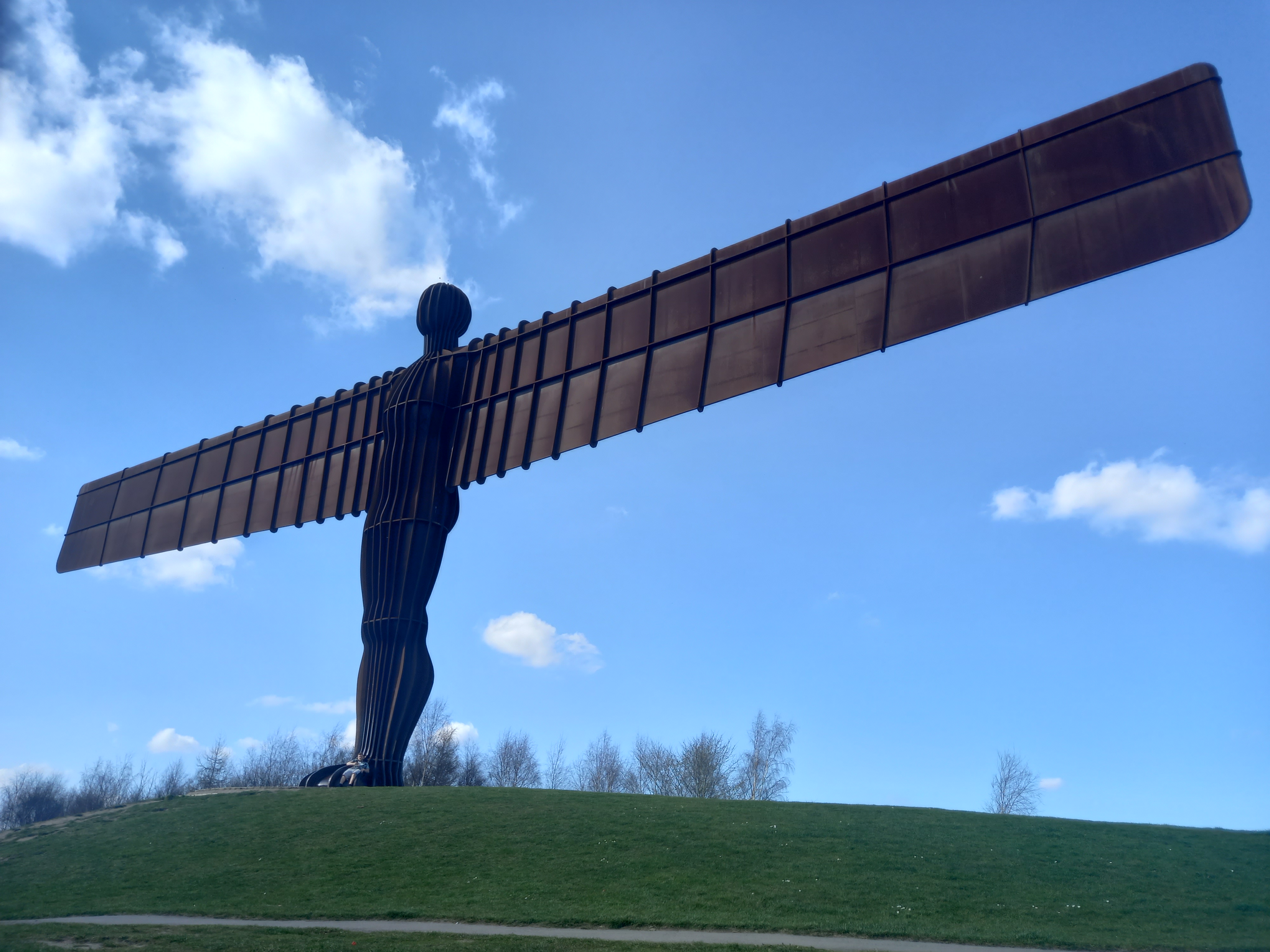 One of the main sights of Budapest, the Chain Bridge
Nagy Vasarcsarnok - local indoor market and all sorts of souvenir stuff and many street food places. Well worth visiting.
A spare couple of days with Ellissia and Marley. Hired a caravan from : https://www.mcnevinfamilycaravans.co.uk/ and we stayed on the Golden Sands site. Not much open at this time of the year, but we all enjoyed it,
After the sad trip to the Orkneys in February, it was decided to scatter Vicky's brother's (Andrew) share of the ashes over Lake Windermere where he spent much time with his family,
Thanks to my mistake with Groupon, we stopped at the Newby Bridge Hotel for 2 nights. Very nice - indoor pool which we used
On the way I fancied taking a look at the Ribblehead Viaduct and it is quite impressive.
Lake Windermere with snow on the mountains. Never been up here and it's lovely, even in the freezing cold !
Had a good road trip around the lakes and this is the tribute plaque to Donald Campbell, near Coniston Water.
Sellafield !
Fairly scary place really.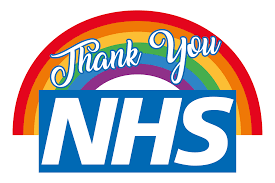 COVID-19
TATTERSALL PARK
AUGUST 2021
Tattersall Park - me, Vik, Rebecca, Marley, Ellissia and Beano, the latest addition (later joined by Tyler & Katy) stayed in a van and enjoyed all the activities. I didn't enjoy the jet-ski and Marley definitely didn't enjoy the Jet Ski Rubber Ring - take a look at these 2 clips Nice and peaceful and ......wow !!!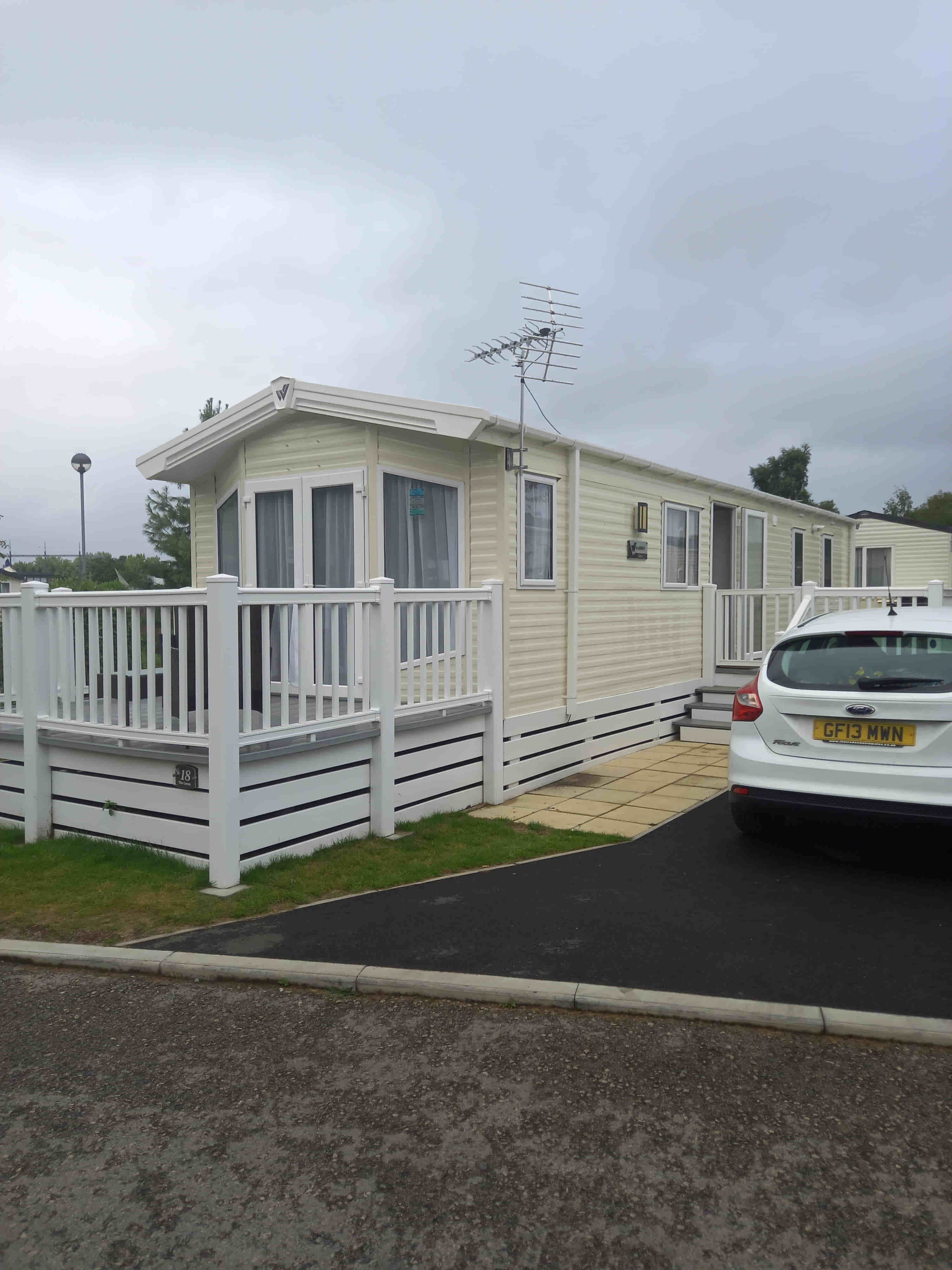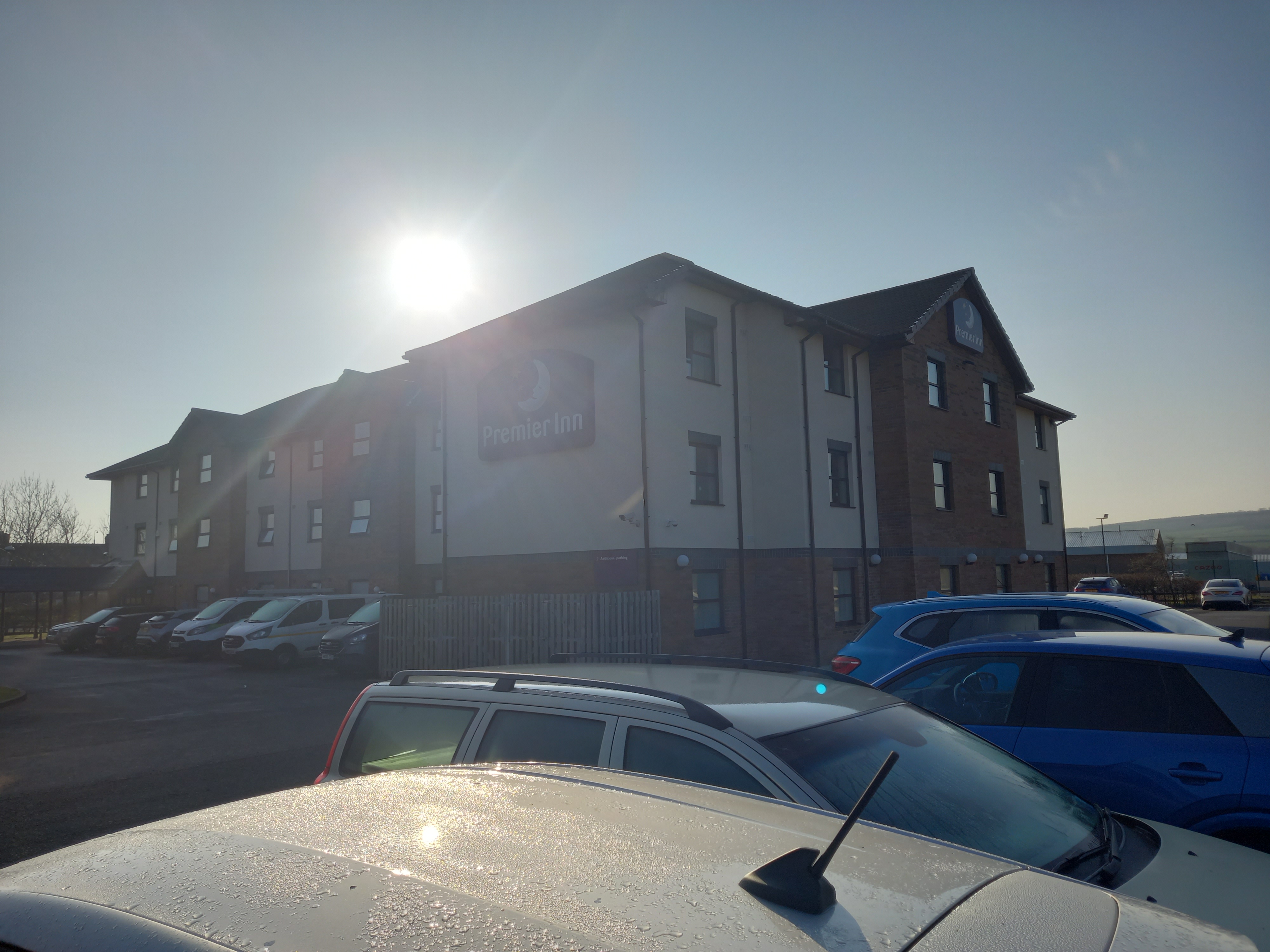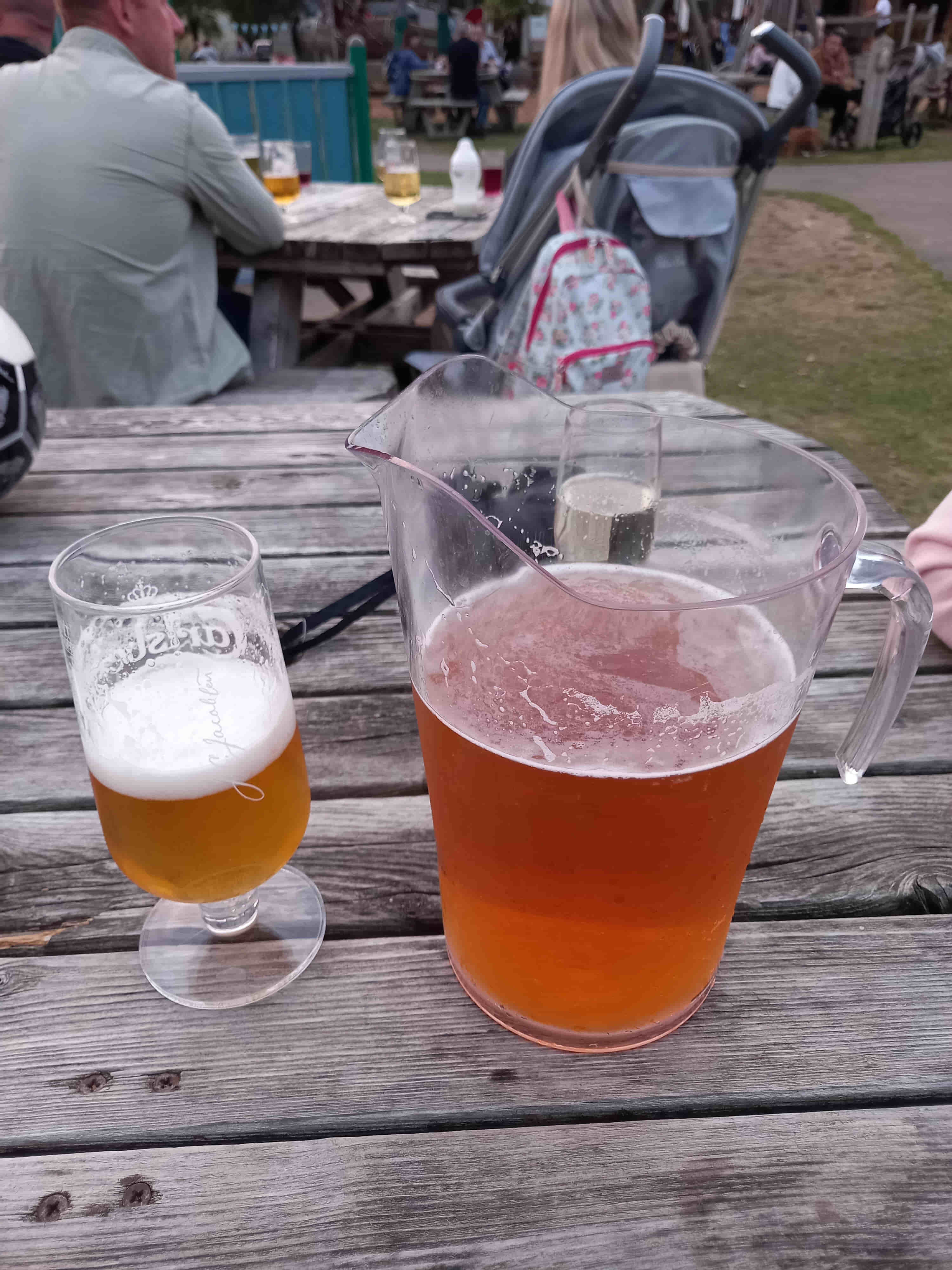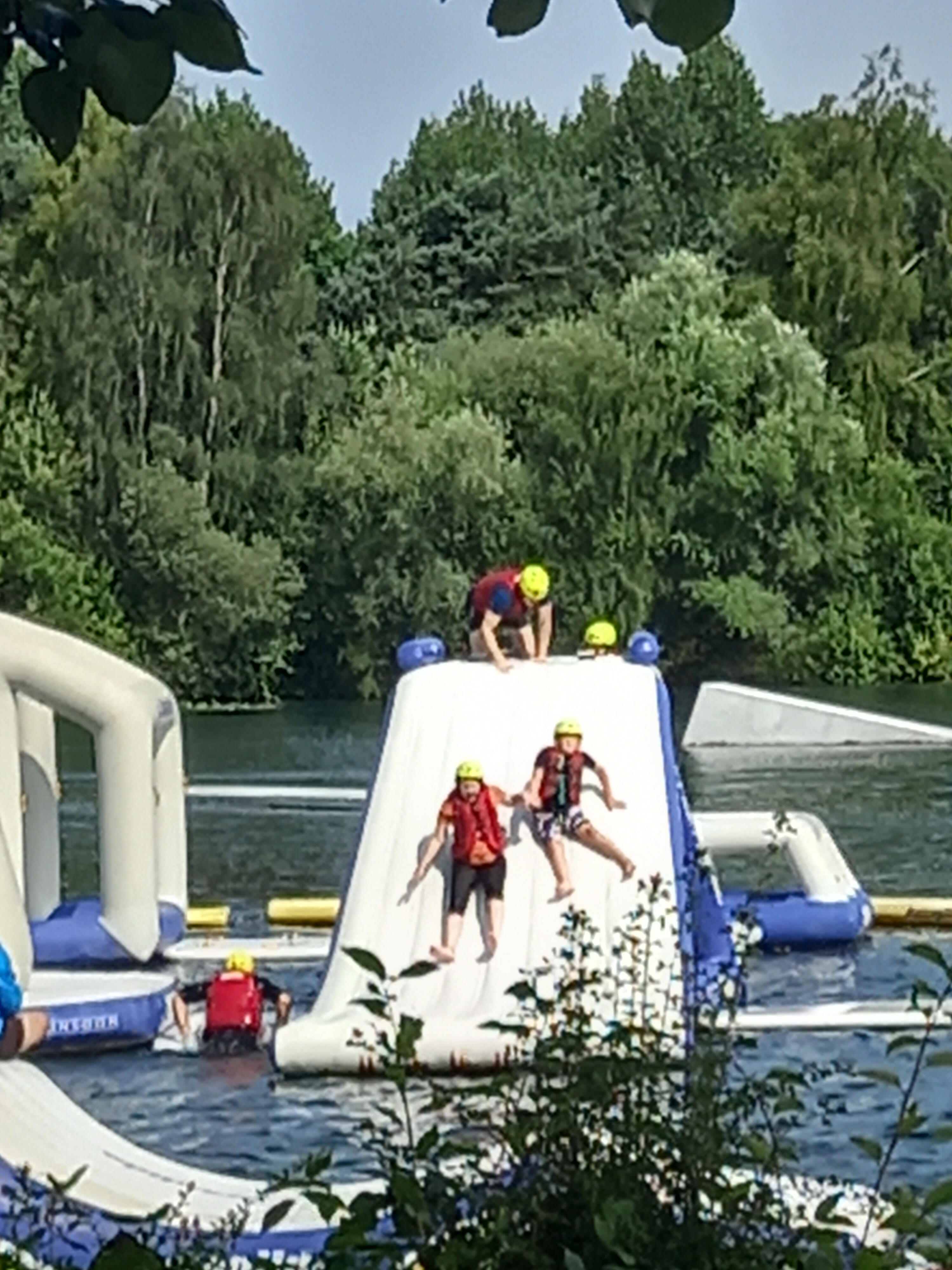 ISLE OF WIGHT September2021
BRONTE COUNTRY June 2022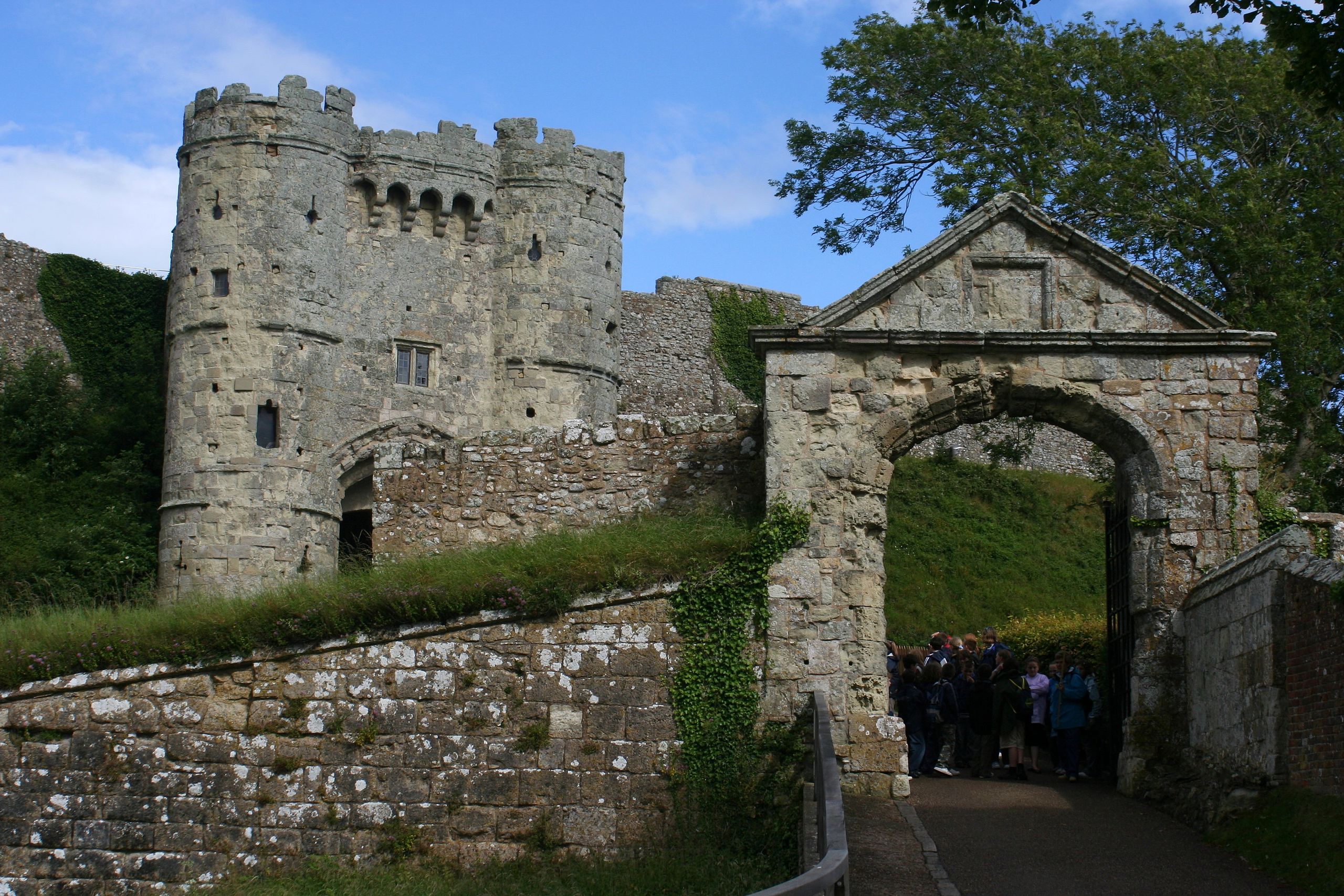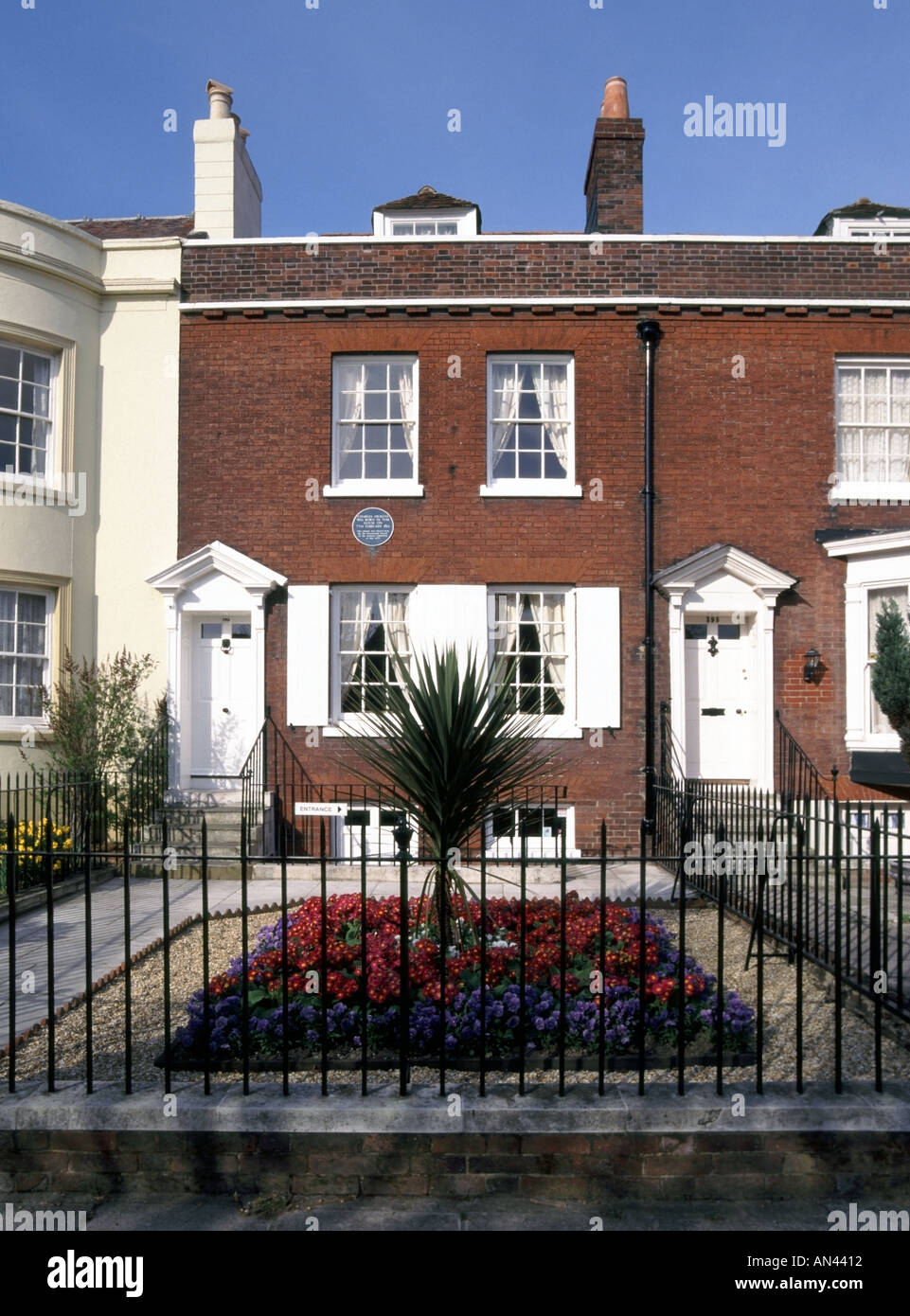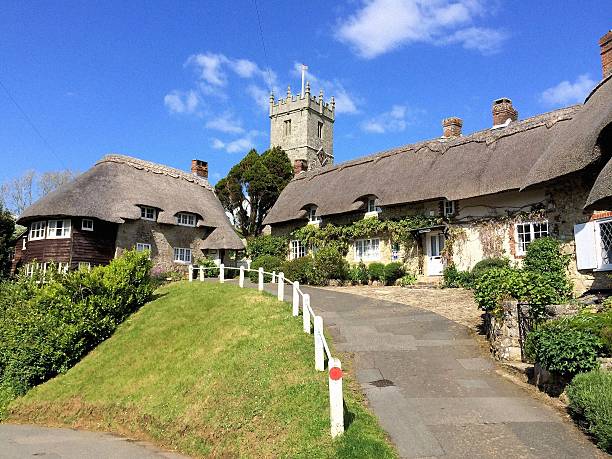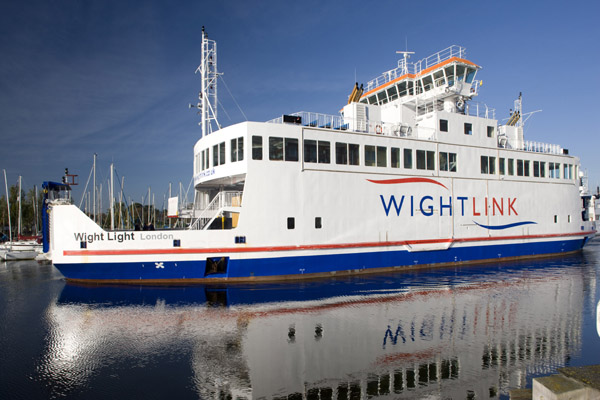 The Needles - didn't actually visit as the queue was bad - it lies on Alum Bay with the different coloured sands.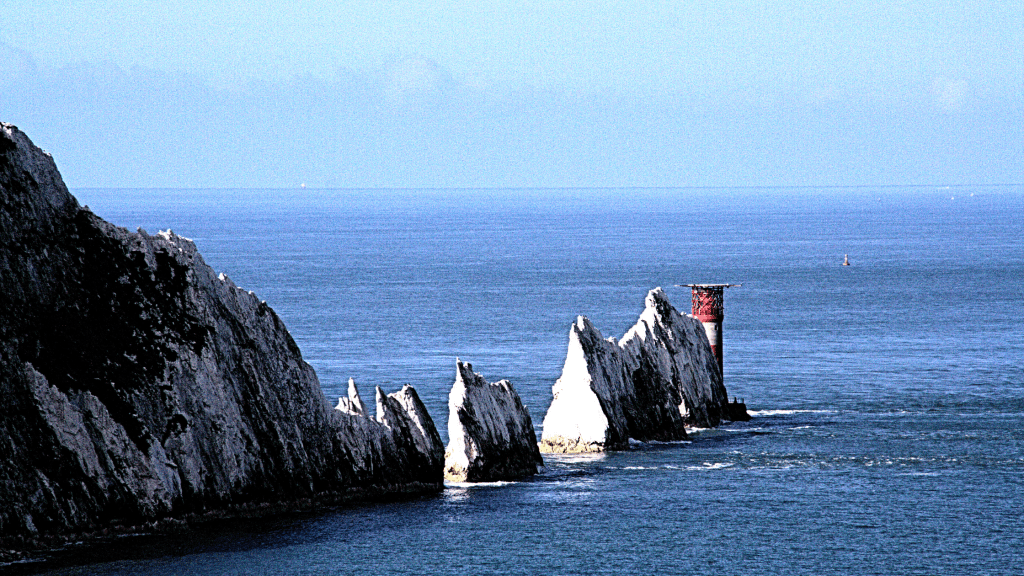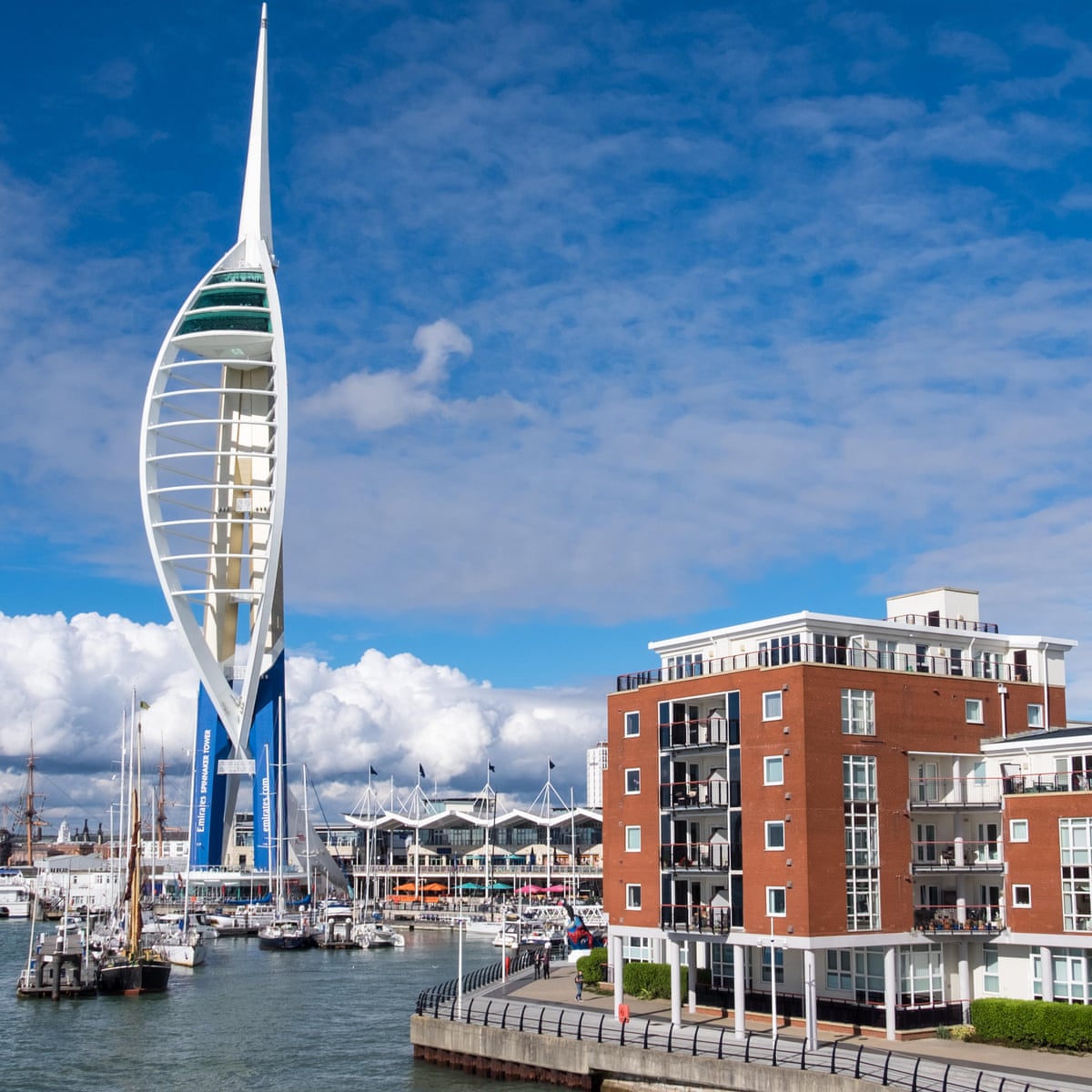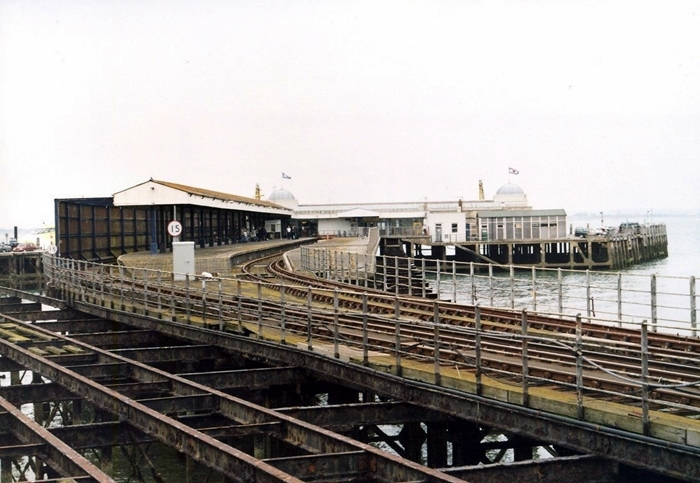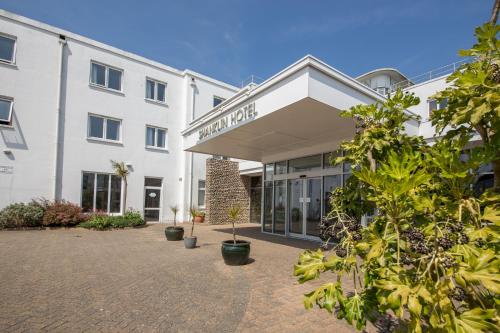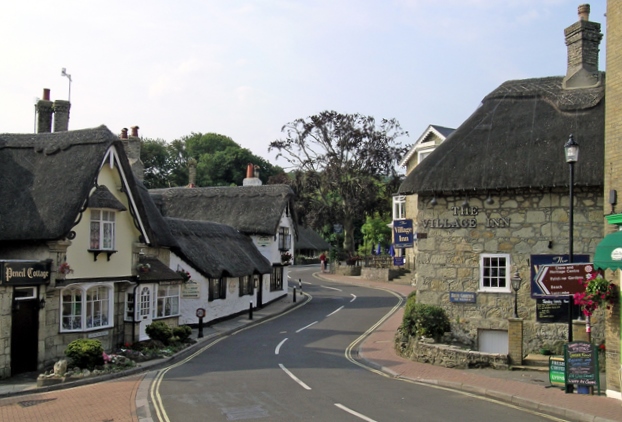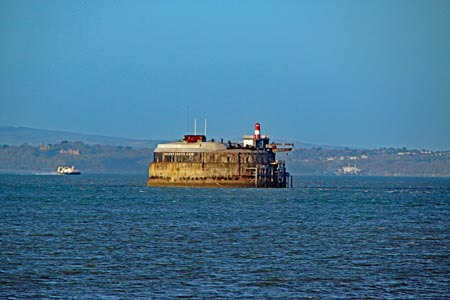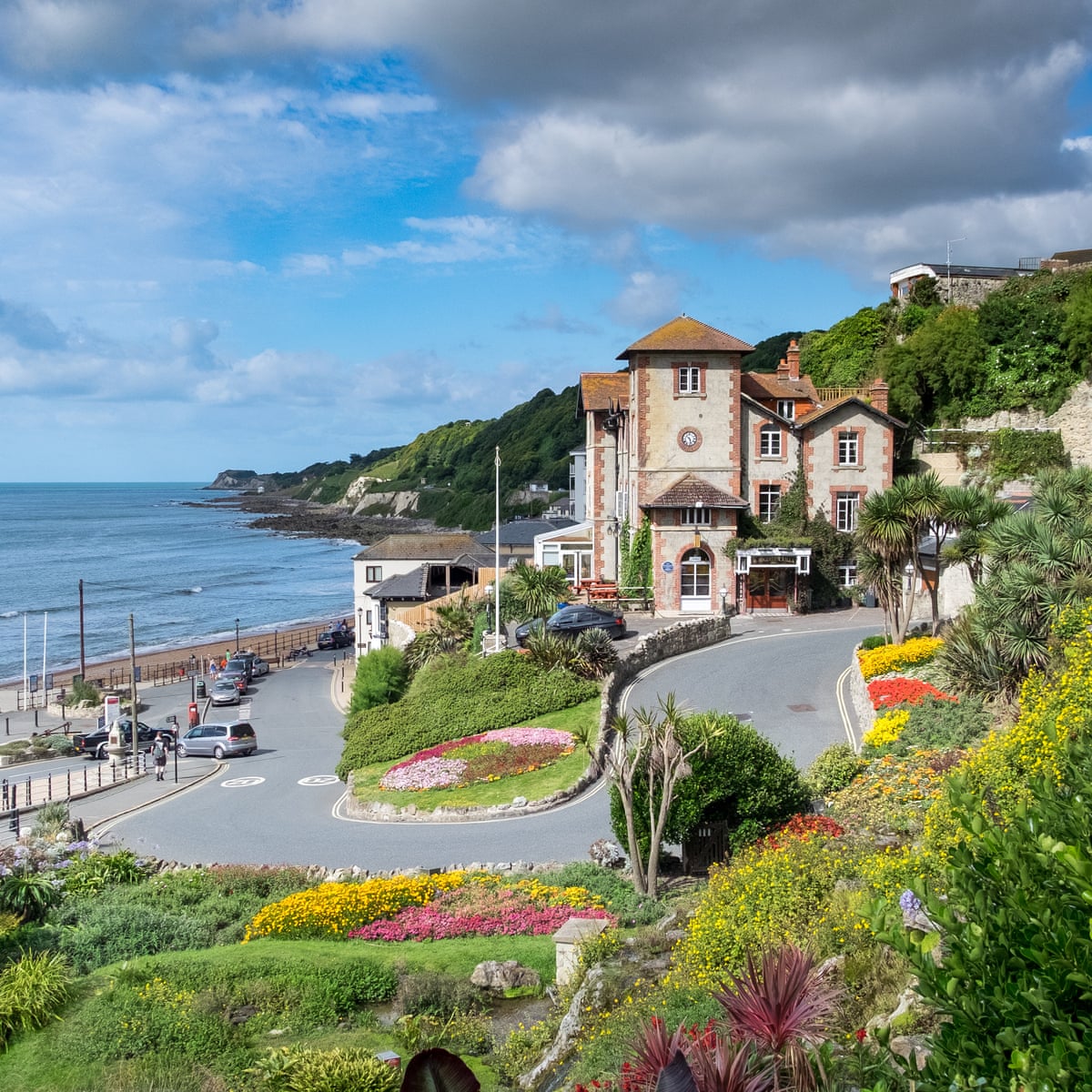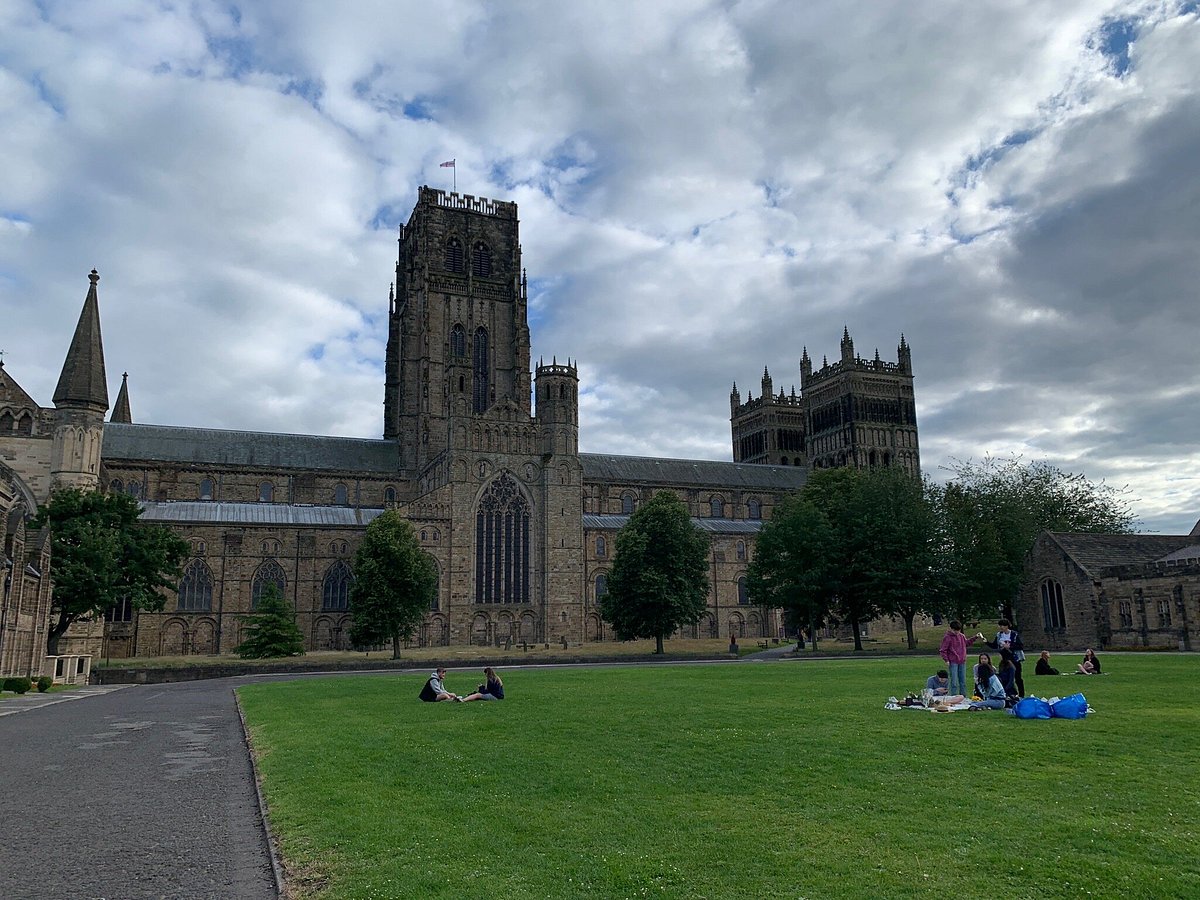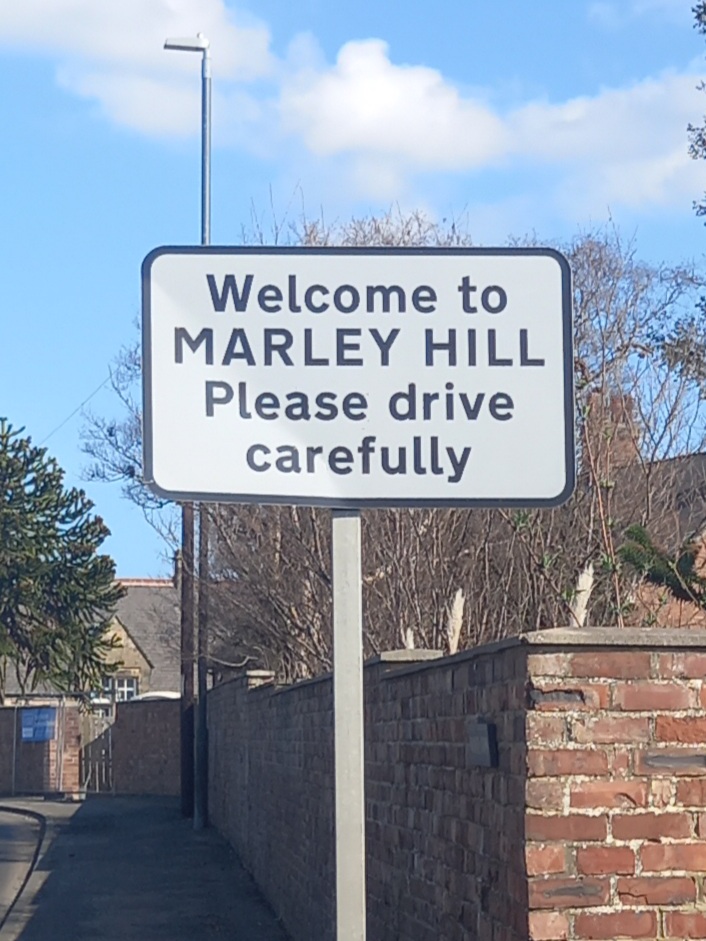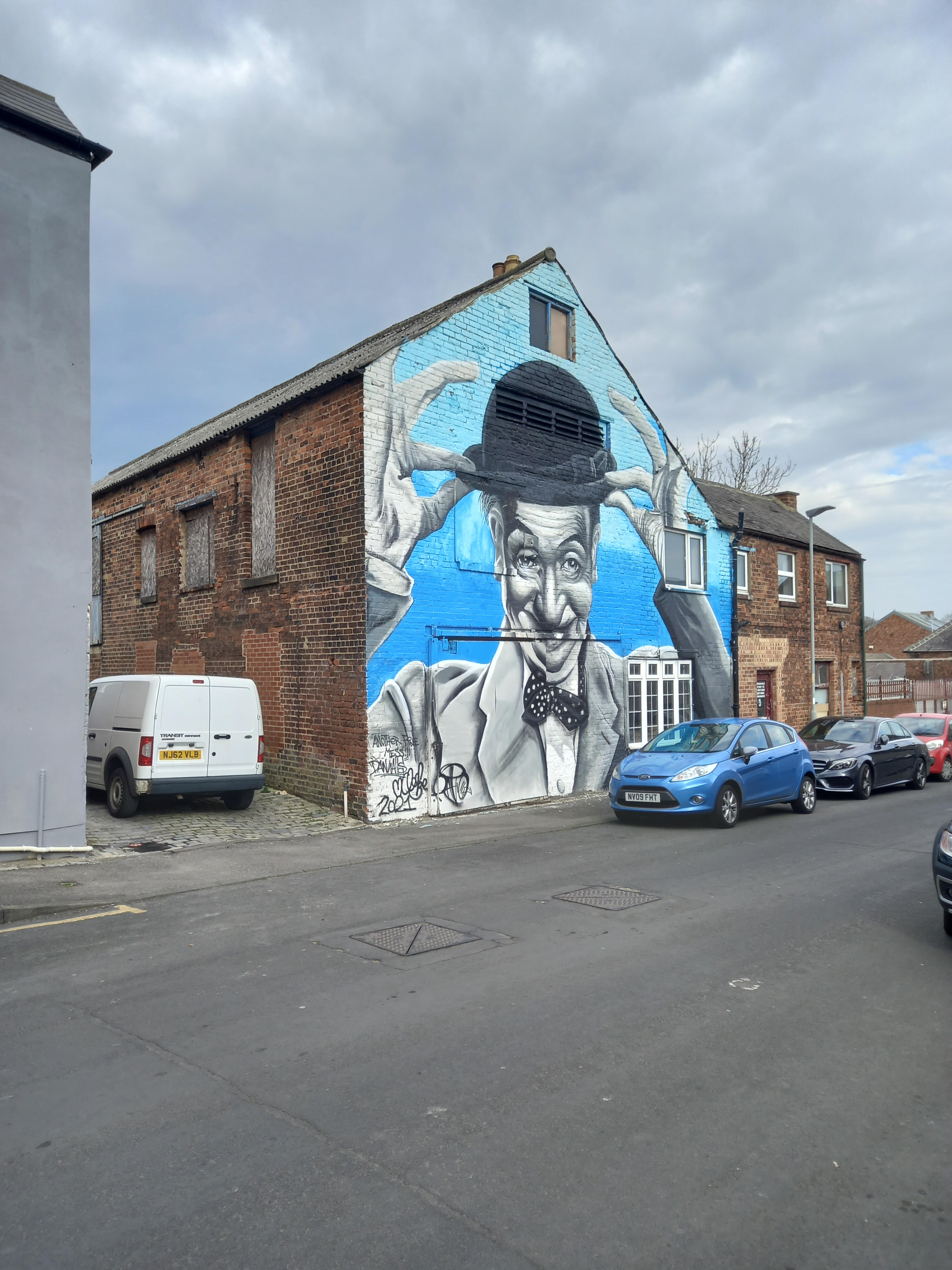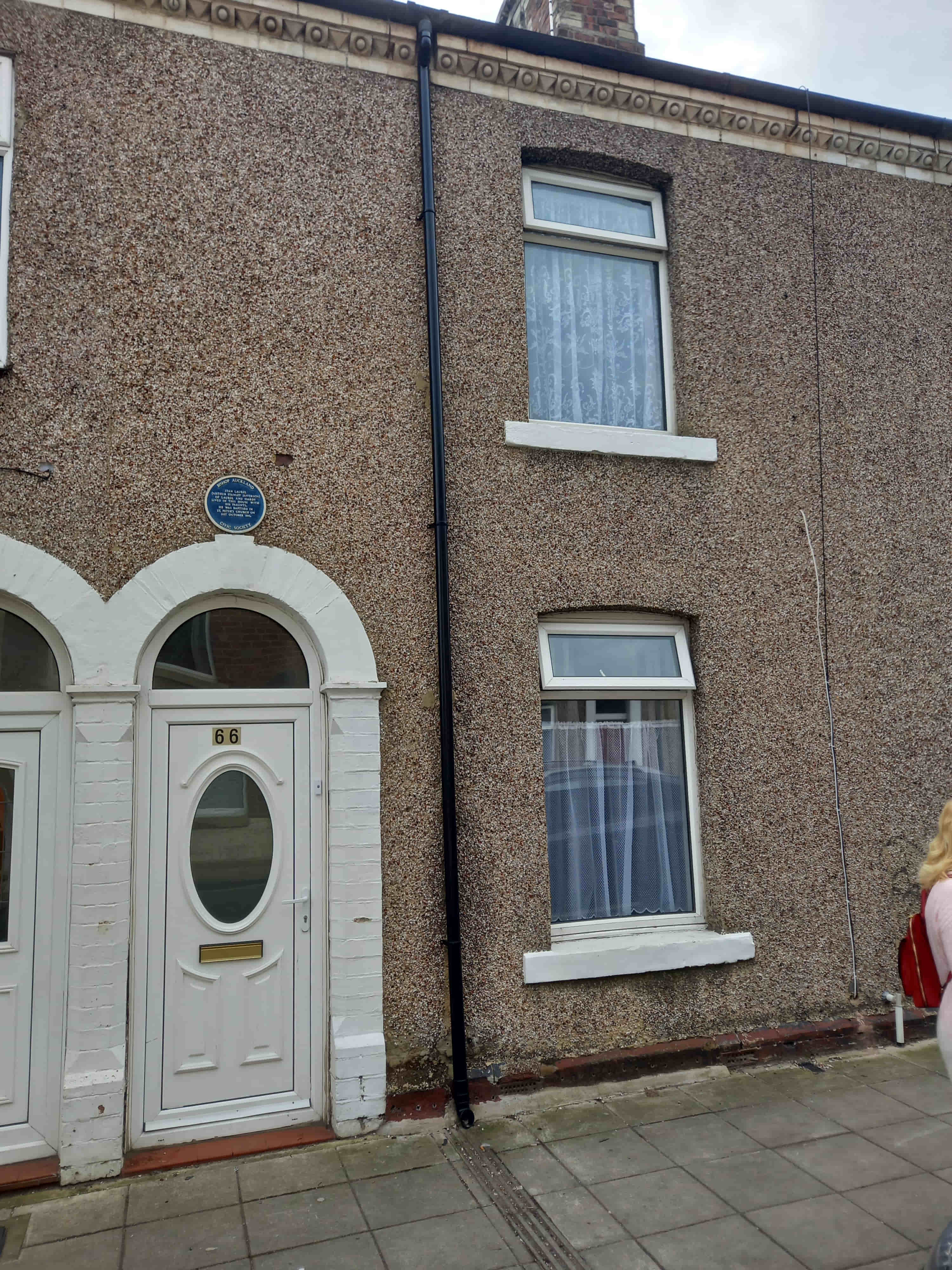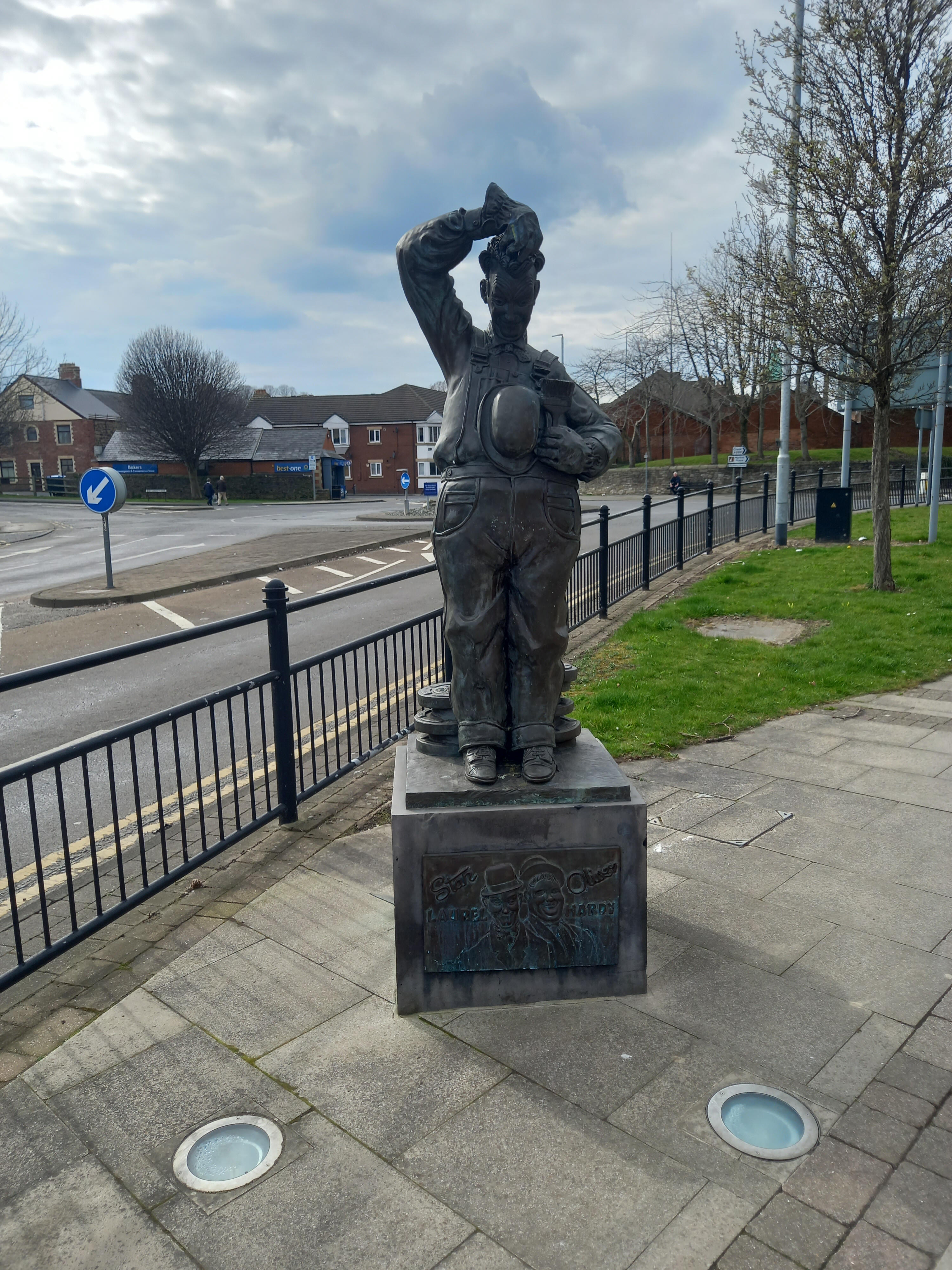 and the above is 3 Chimneys, the Railway Childrens home at Oxenhope, above the railway line, and Perks' house next to the railway crossing.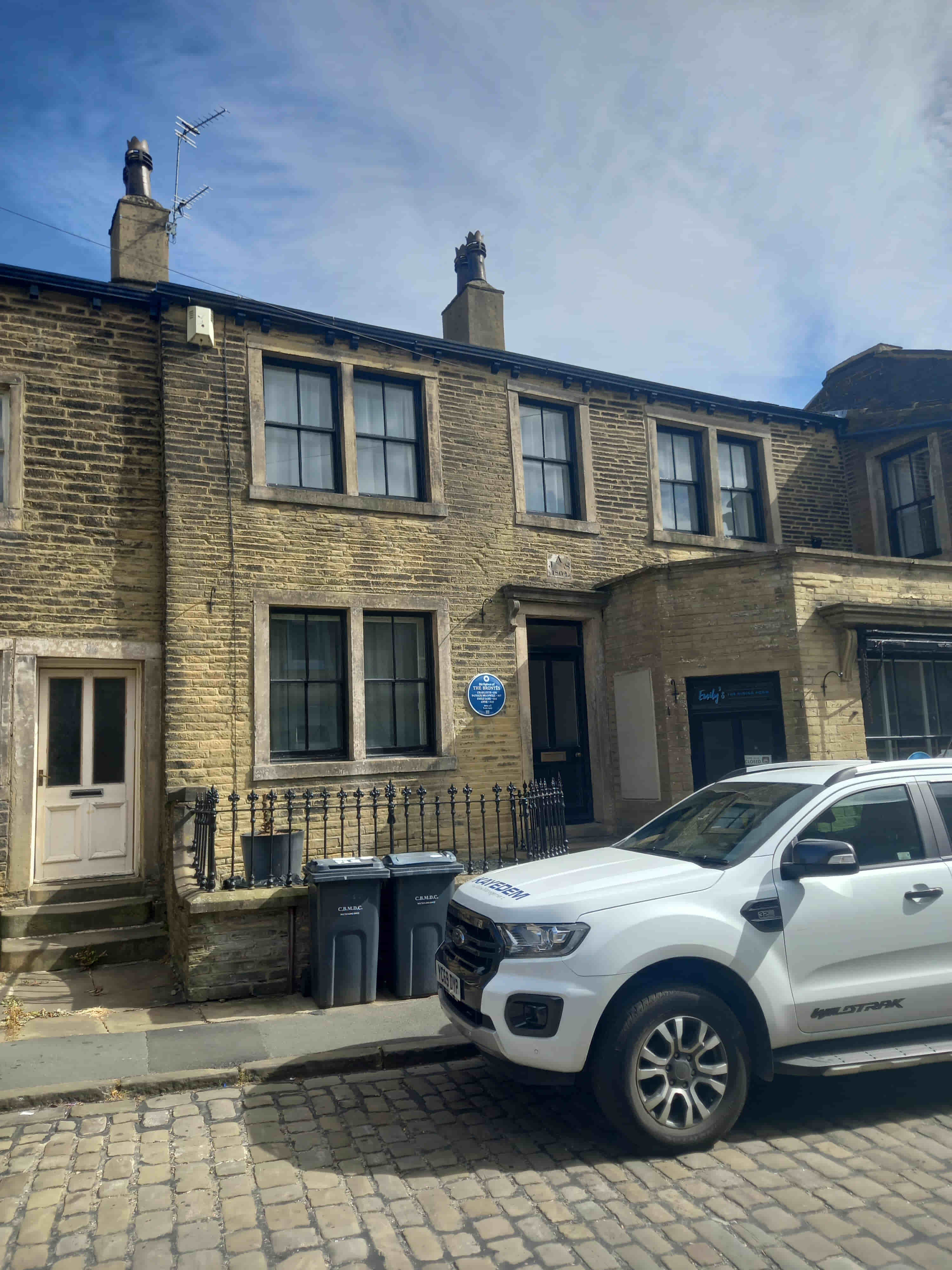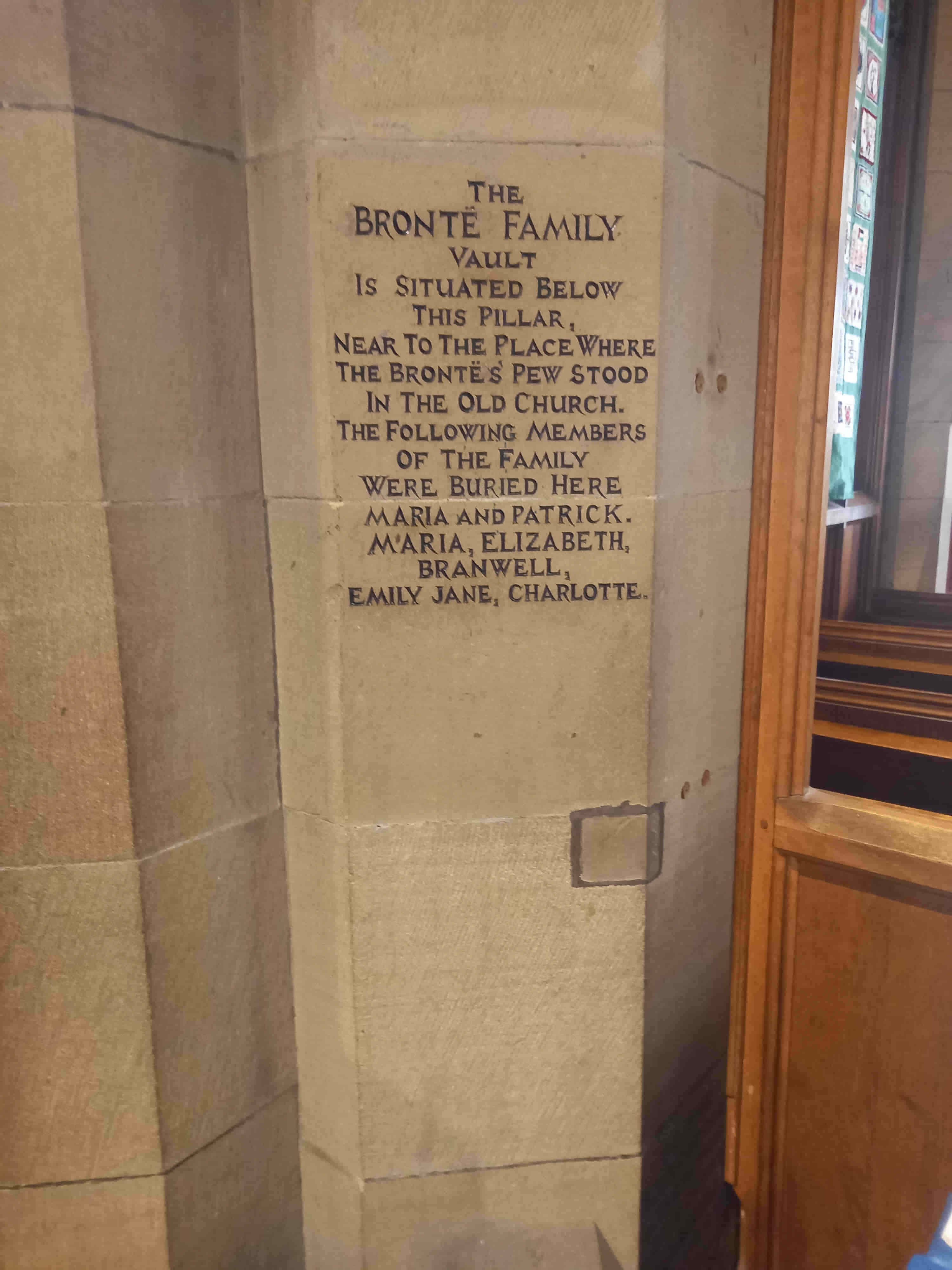 The Bronte family's home in Thornton. Charlotte, Branwell, Emily and Anne were born here in 1816, 1817, 1818 and 1820 respectively. In 1820 they moved to Haworth Parsonage (far left) which is now a museum. Haworth is lovely and it's best if you park in the top carpark near the museum.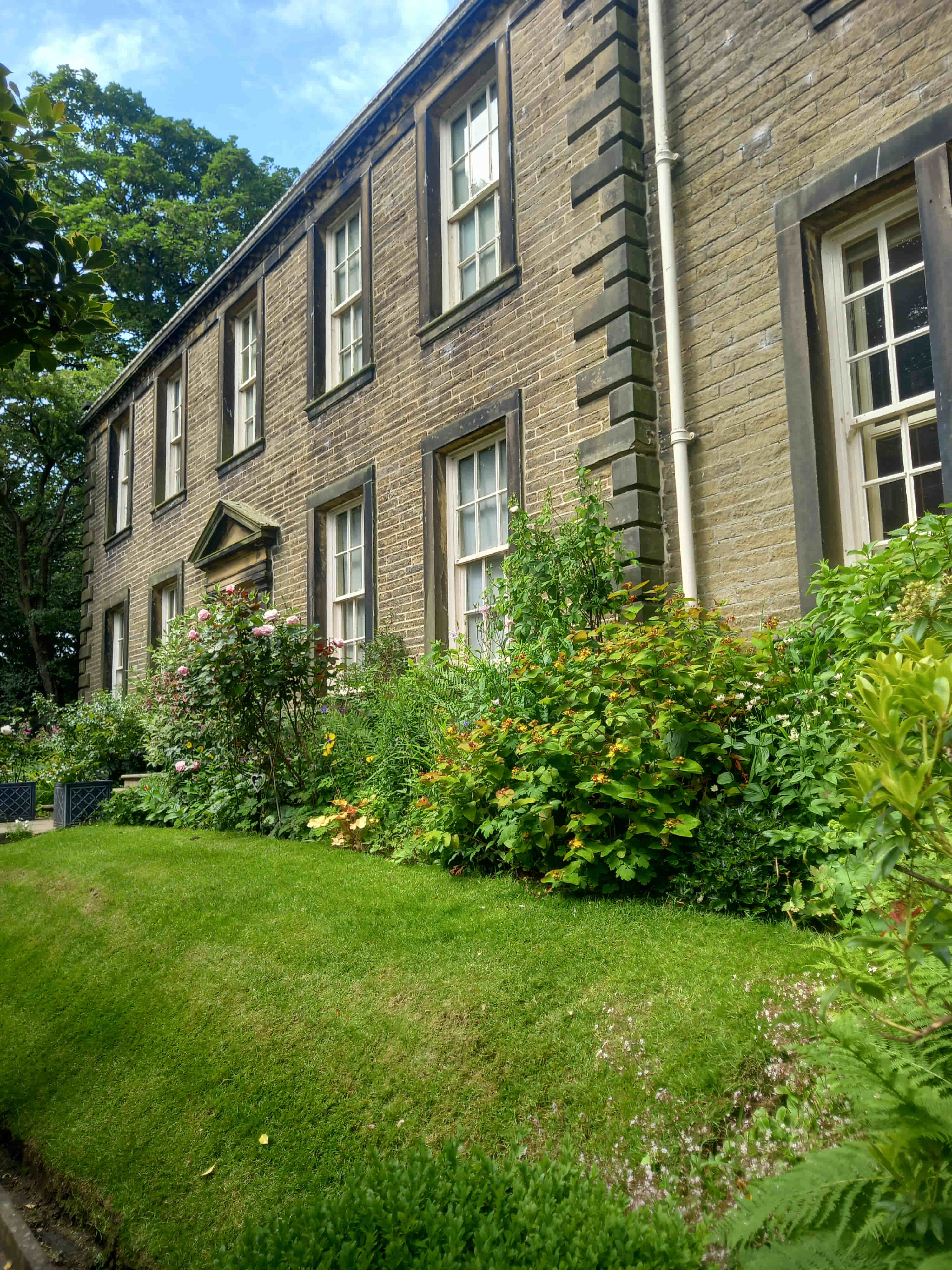 St Michael & All Angels Church, Haworth Church and the Bronte family (Patrick, Maria - mother & father, Elizabeth, Maria, Branwell, Emily & Charlotte) are interred in a tomb under the above plaque in the old side of the church.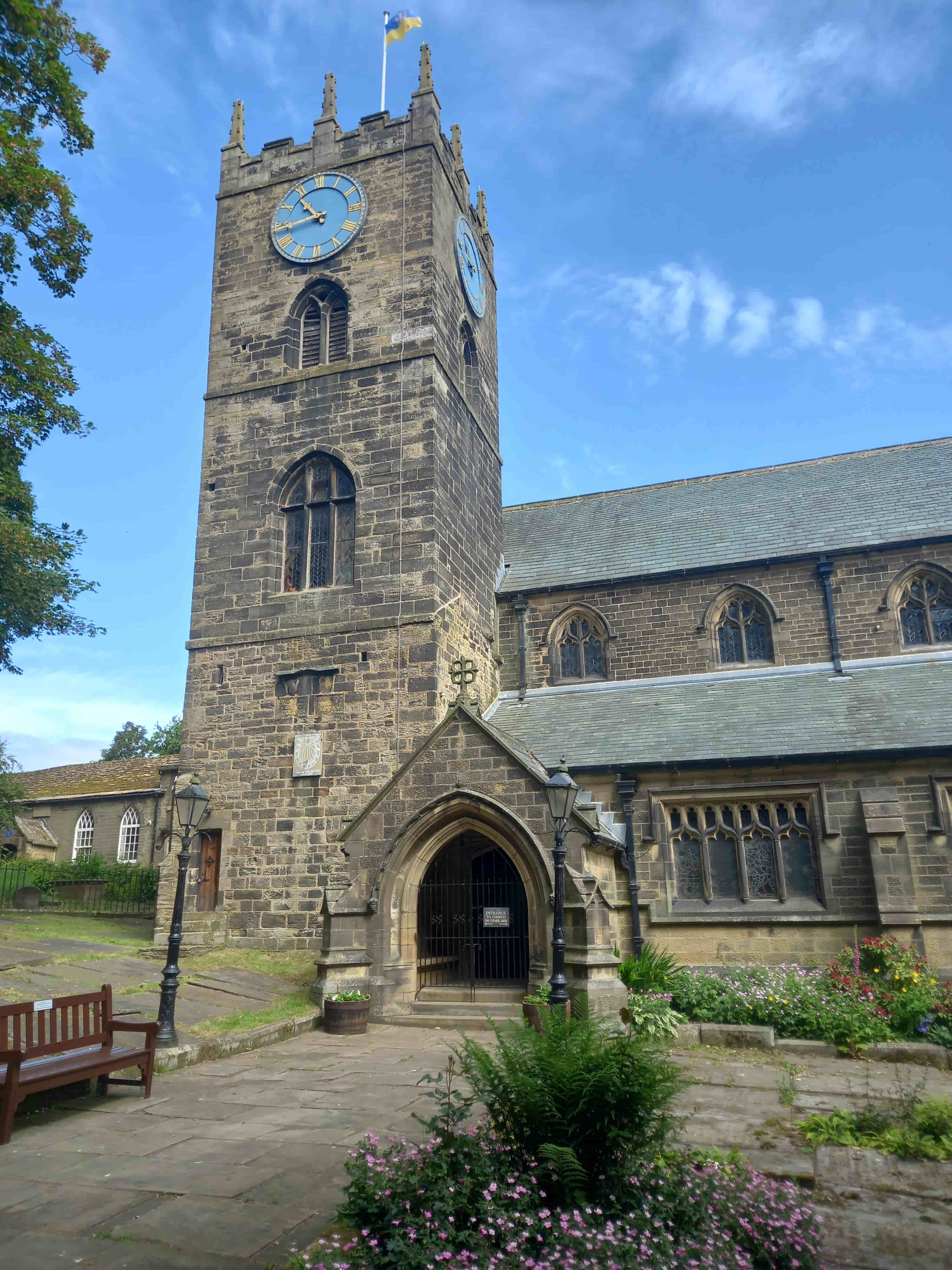 - who remembers The Railway Children ? Oakworth station was the setting for the 1970 film (1906 novel) - me changing the points as Perks did - we were nicely welcomed by the station master and his son - lovely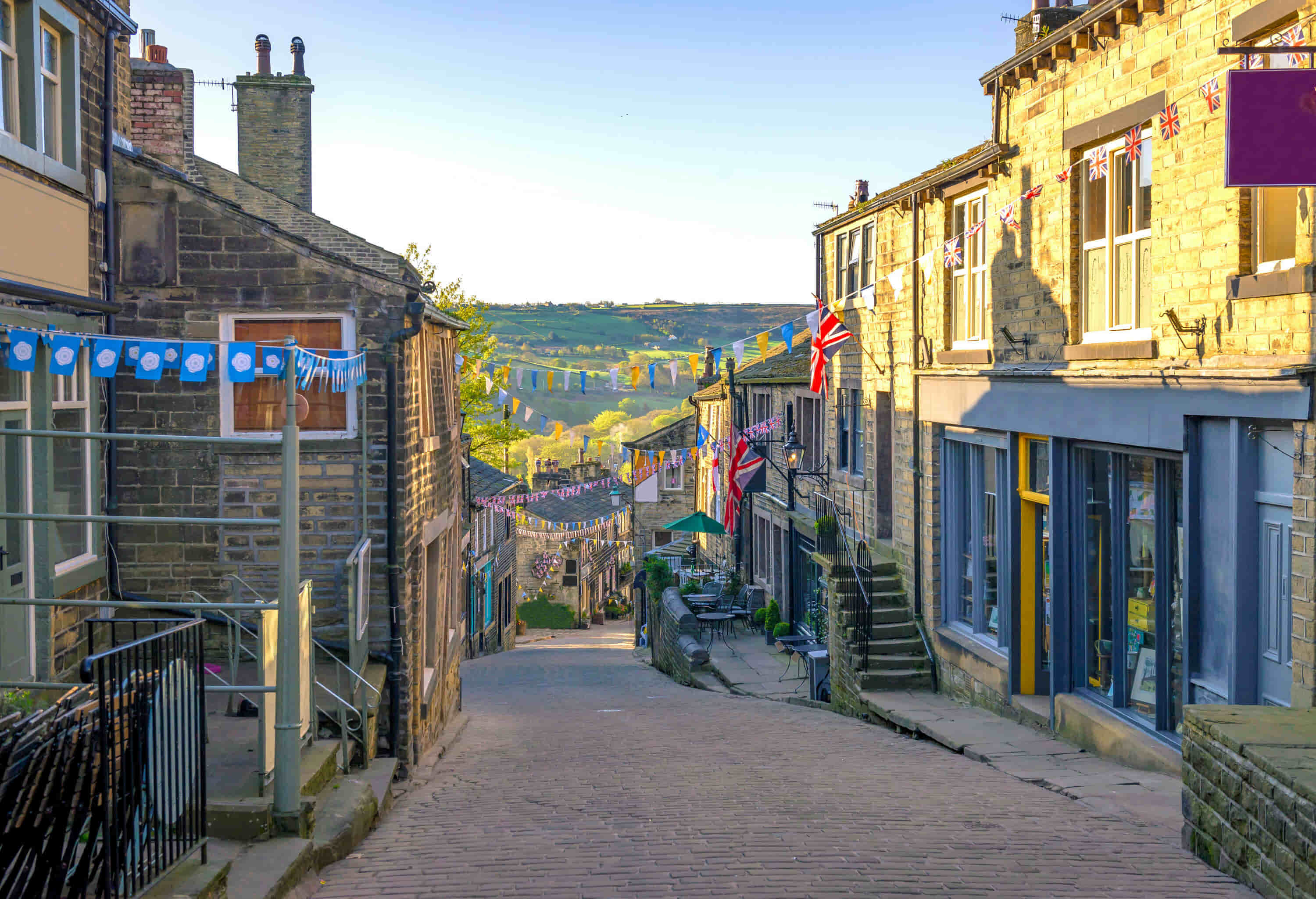 Never been so decided we ought to try a quick trip to West Yorkshire's Bronte country. Stayed at the Ibis in Shipley and visited the village of Saltaire, named after Sir Titus Salt who built Salts Mill on the river Aire. The statue of him is in Roberts Park over the river and as it was nice weather, was lovely to walk around and have a drink on the river.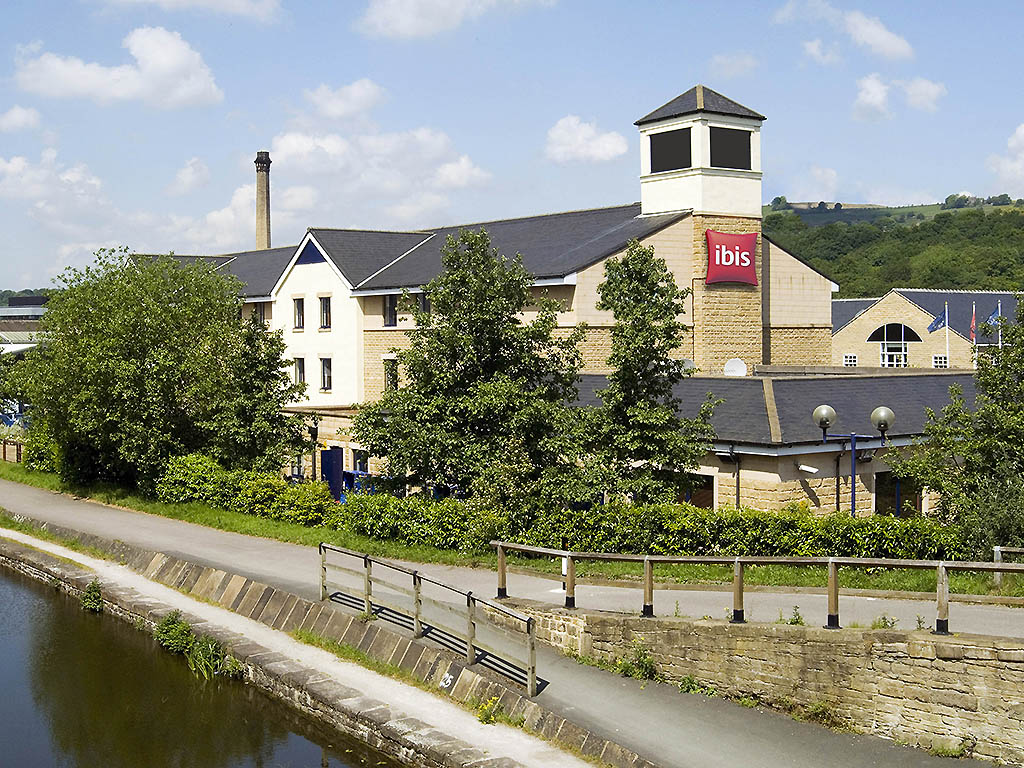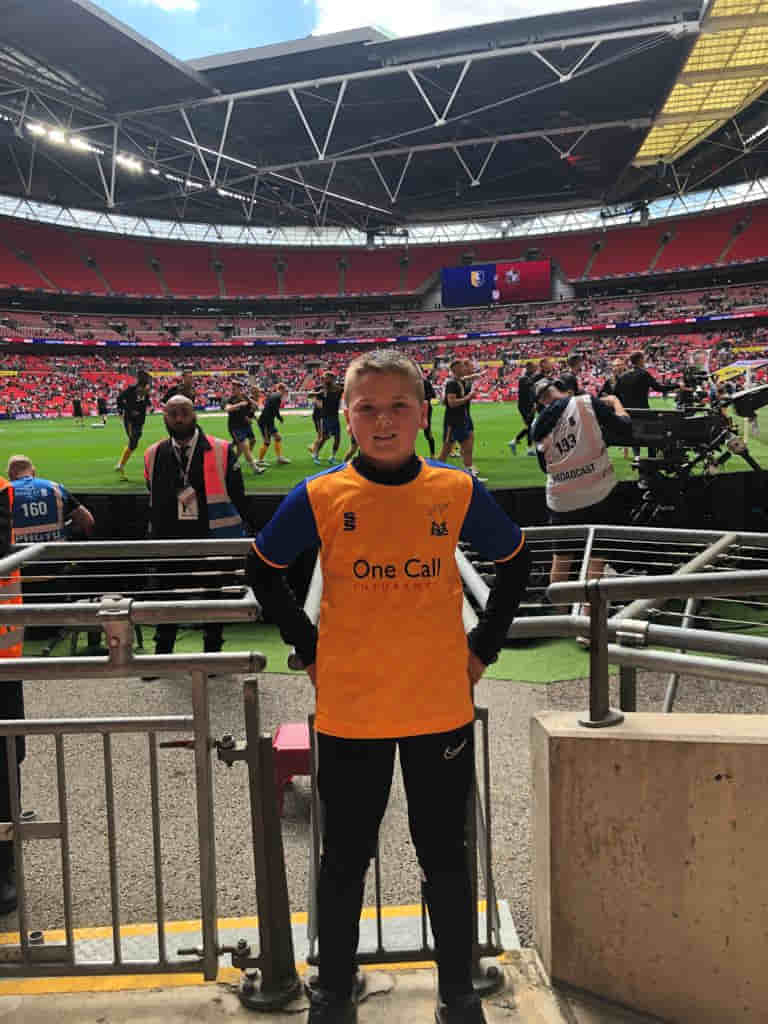 28 May. Me, Rebecca and Marley were off to Wembley to watch Mansfield Town play Port Vale in Division 2 play-offs.Wembley itself is very impressive, both the stadium, Wembley Way and the atmosphere, but alas Mansfield were rubbish - lost 3 - 0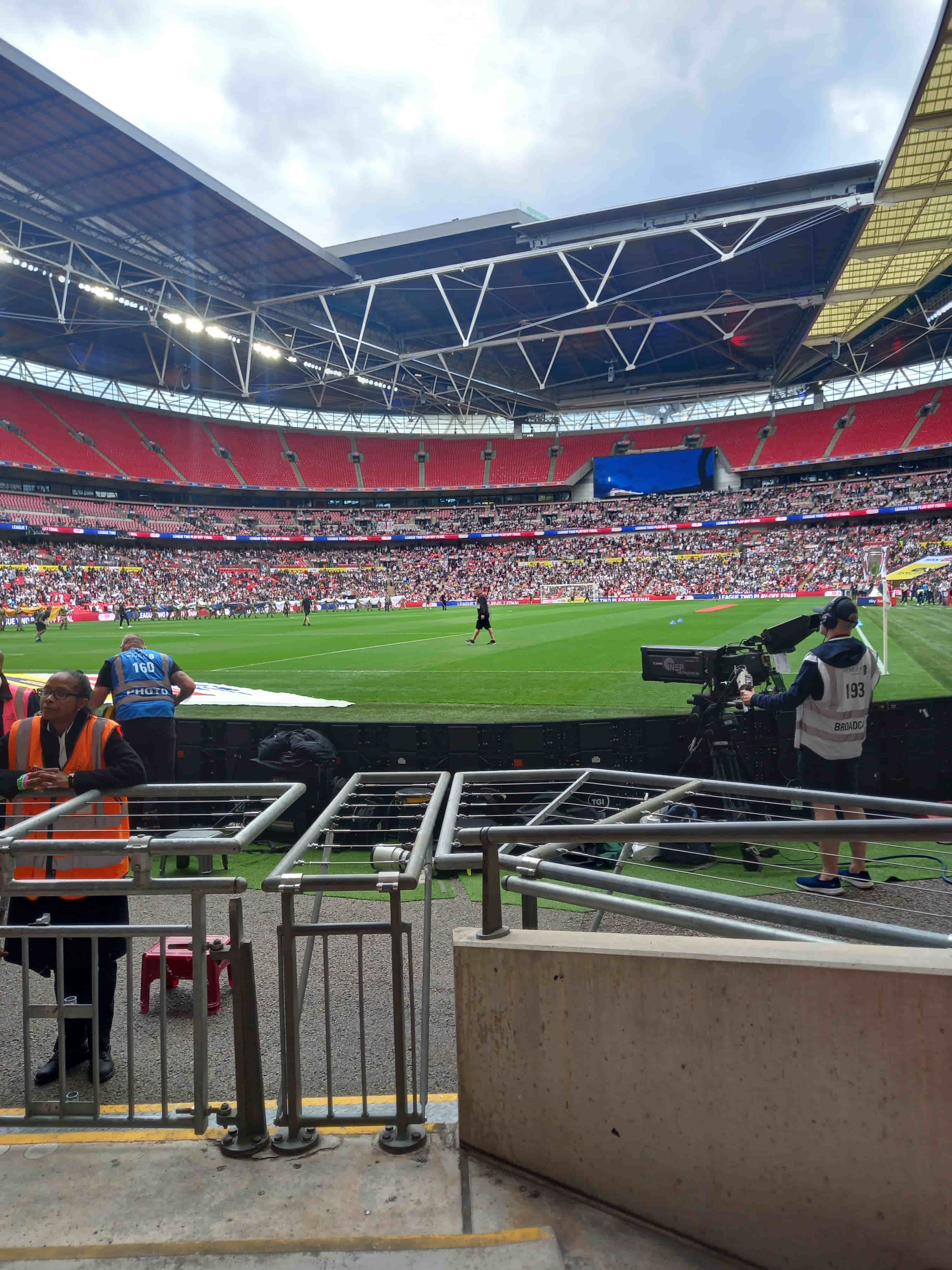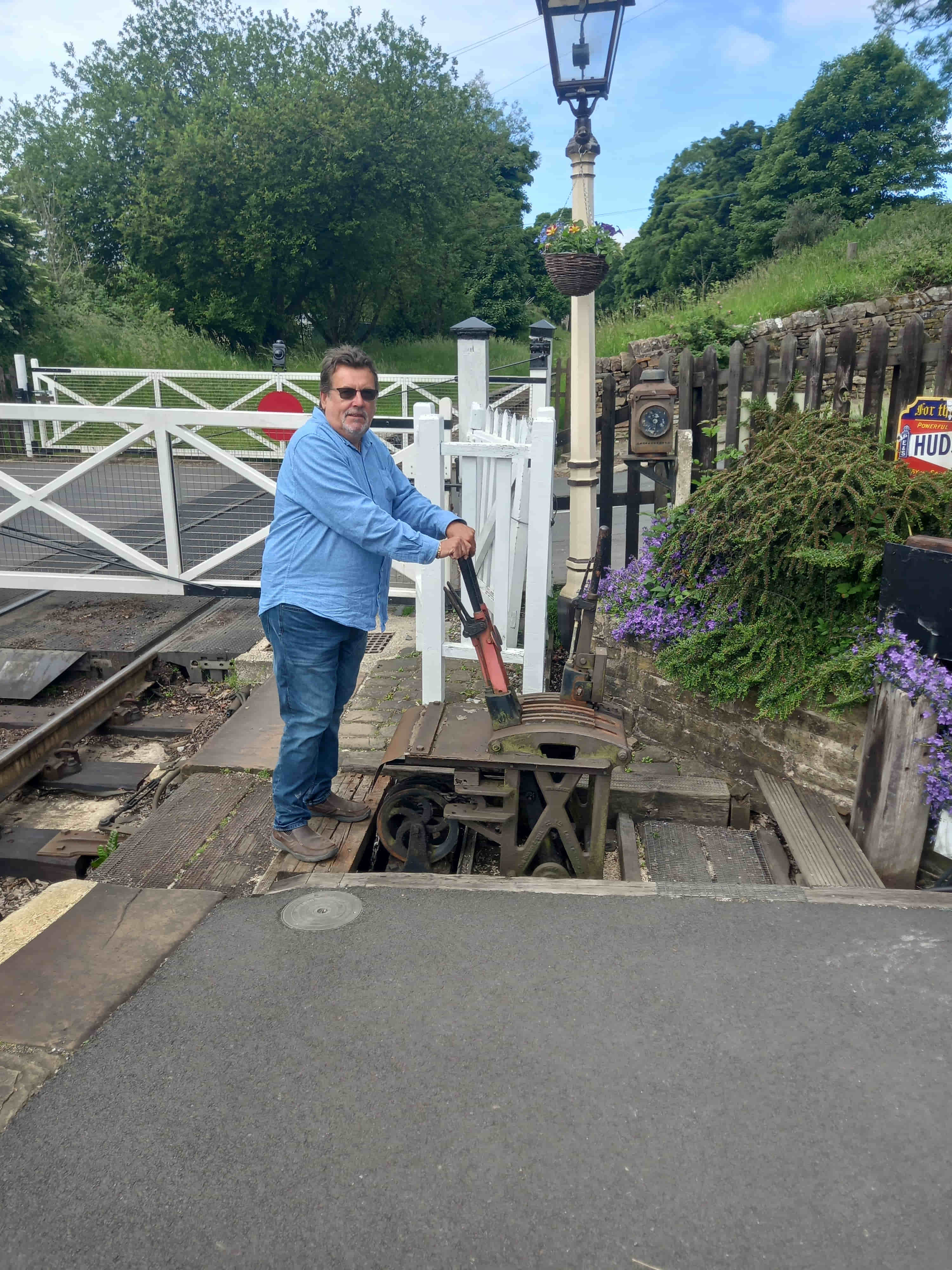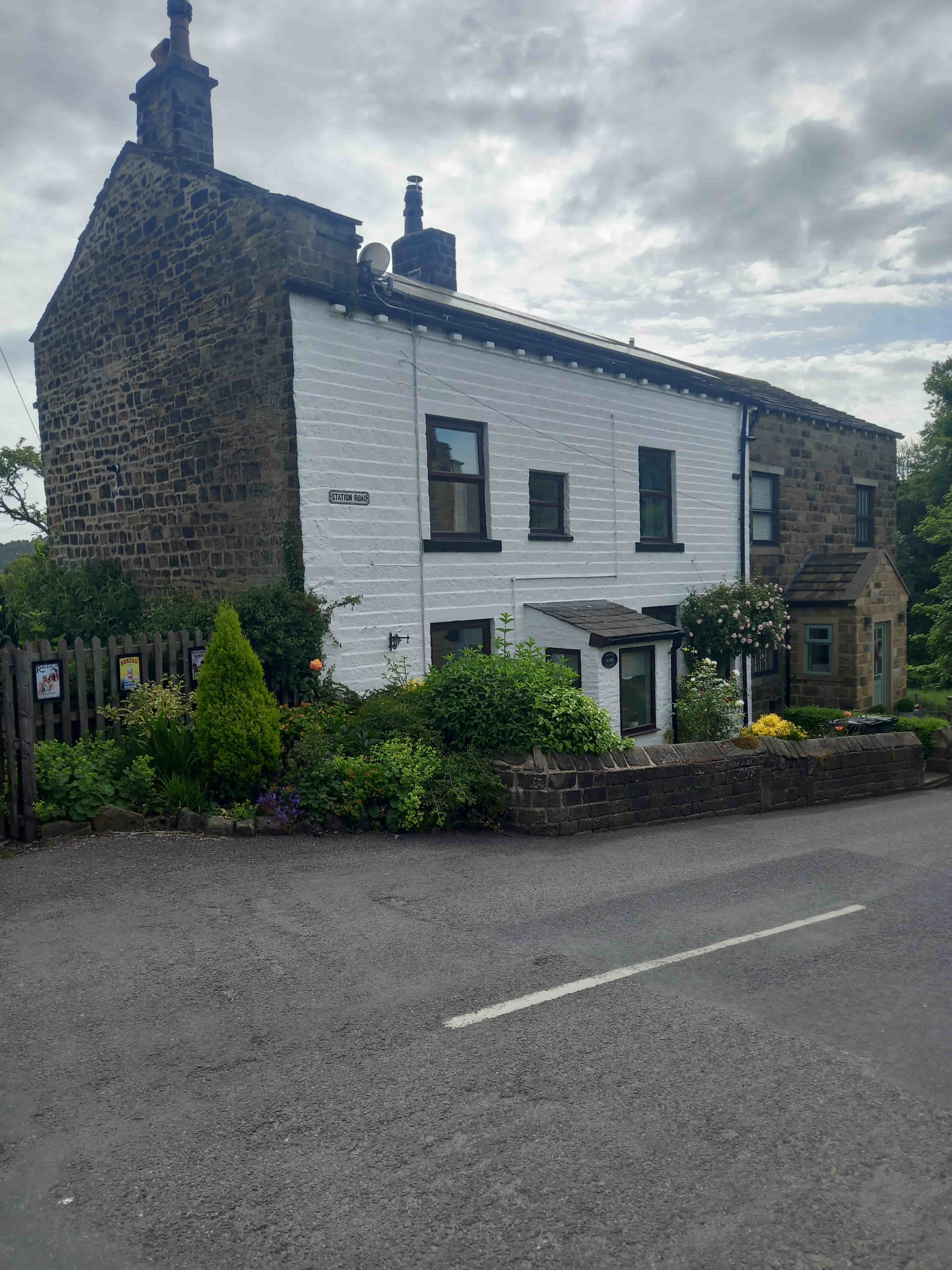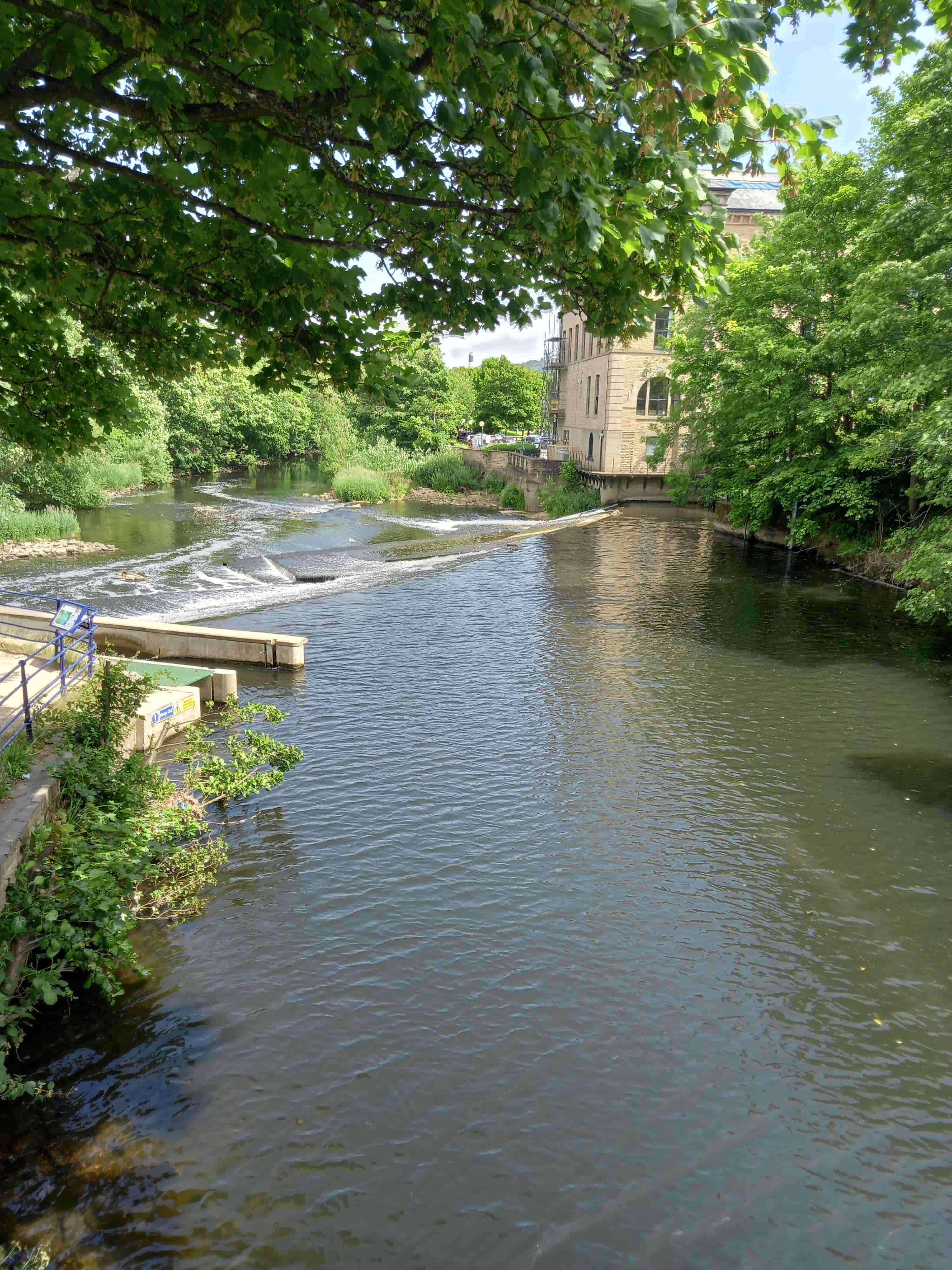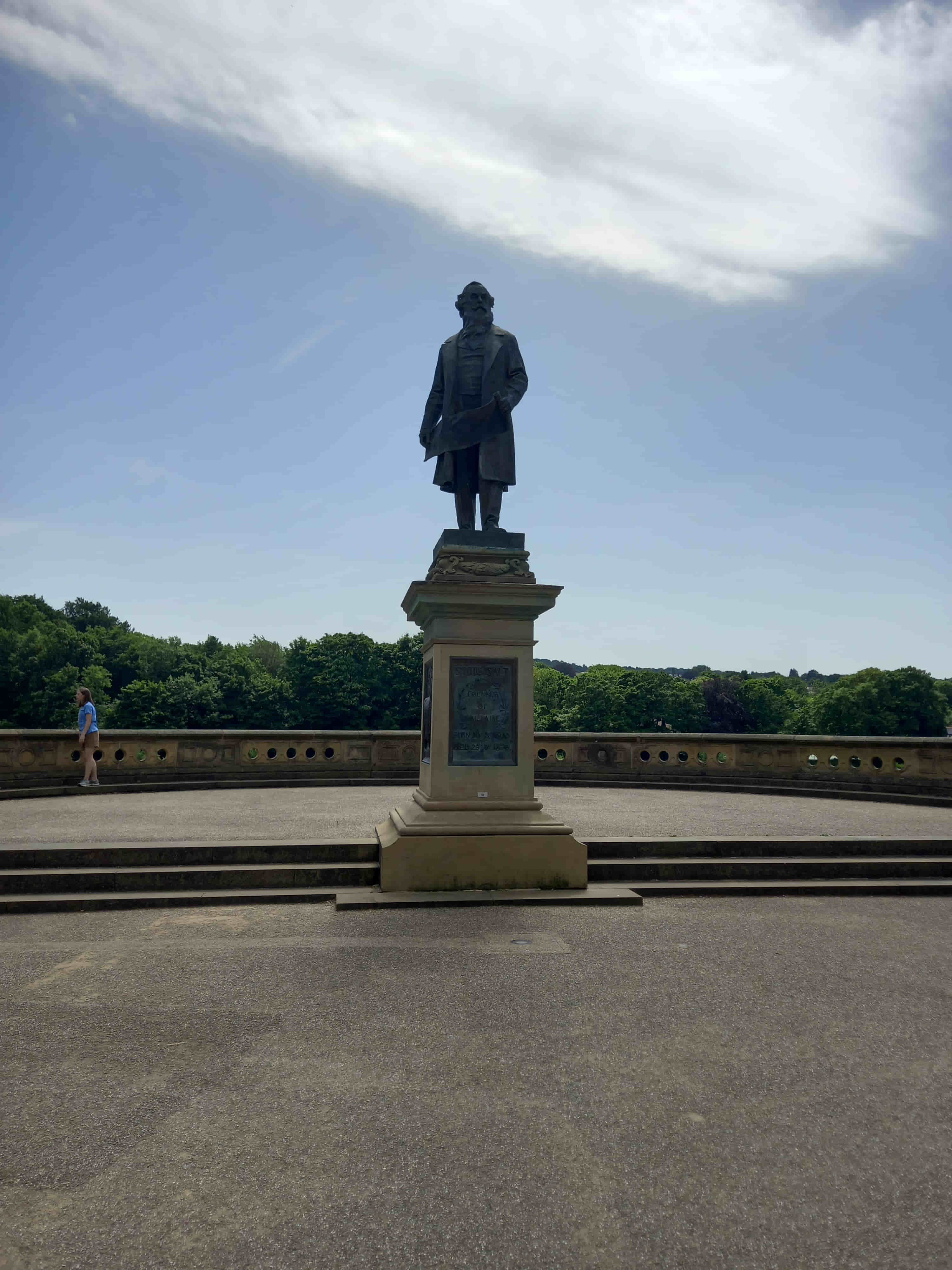 For a change, we decided to try a self- drive 4 days with Alfa travel to IoW and really enjoyed it - reasonable price, good weather and pleasant hotel. (lost photos so collected from web but they are very close !!!)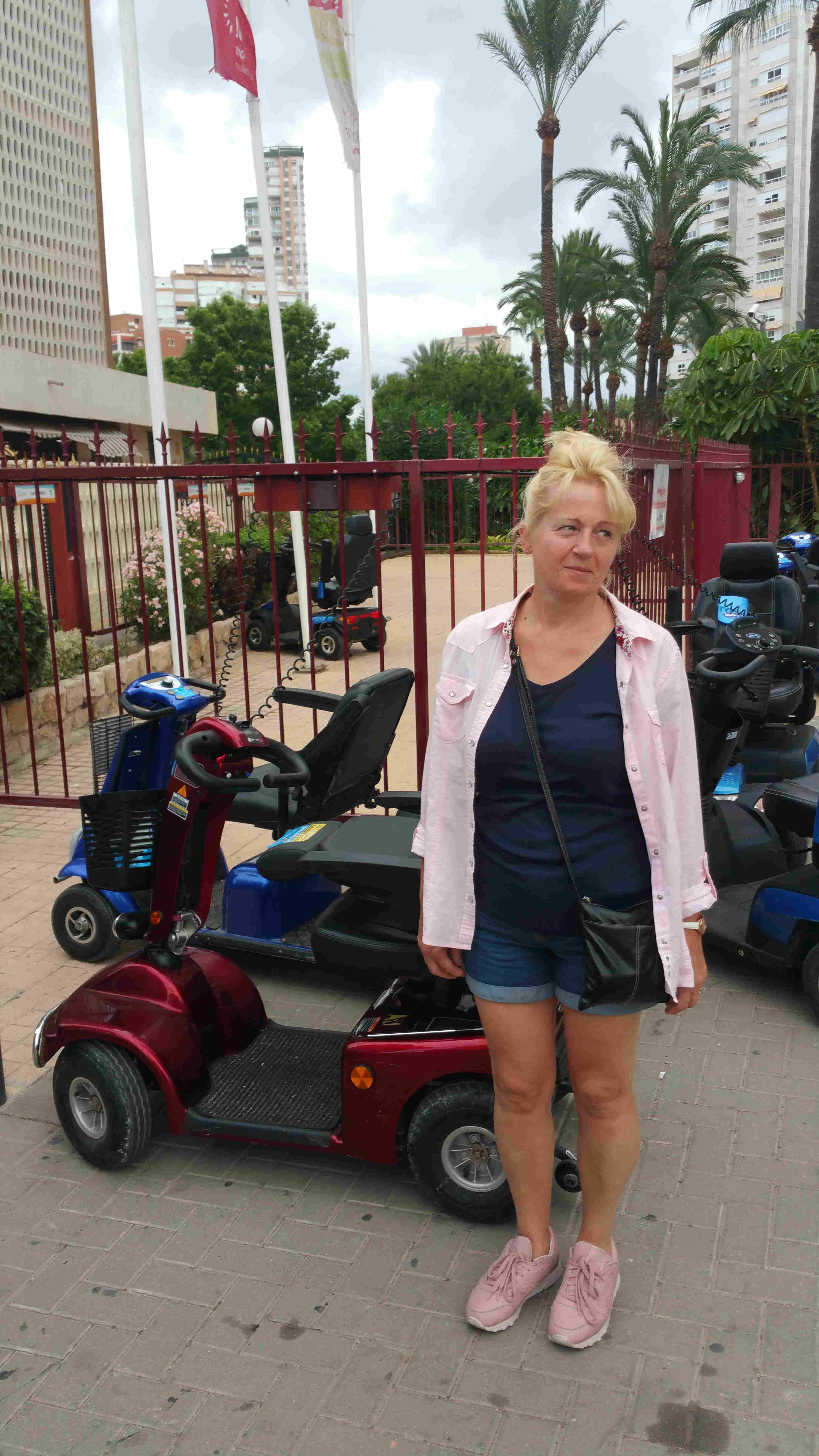 Portsmouth (Emirates) Spinnaker Tower 170m high was built in 2005 and someone was abseiling down it - not likely - easy to see from IoW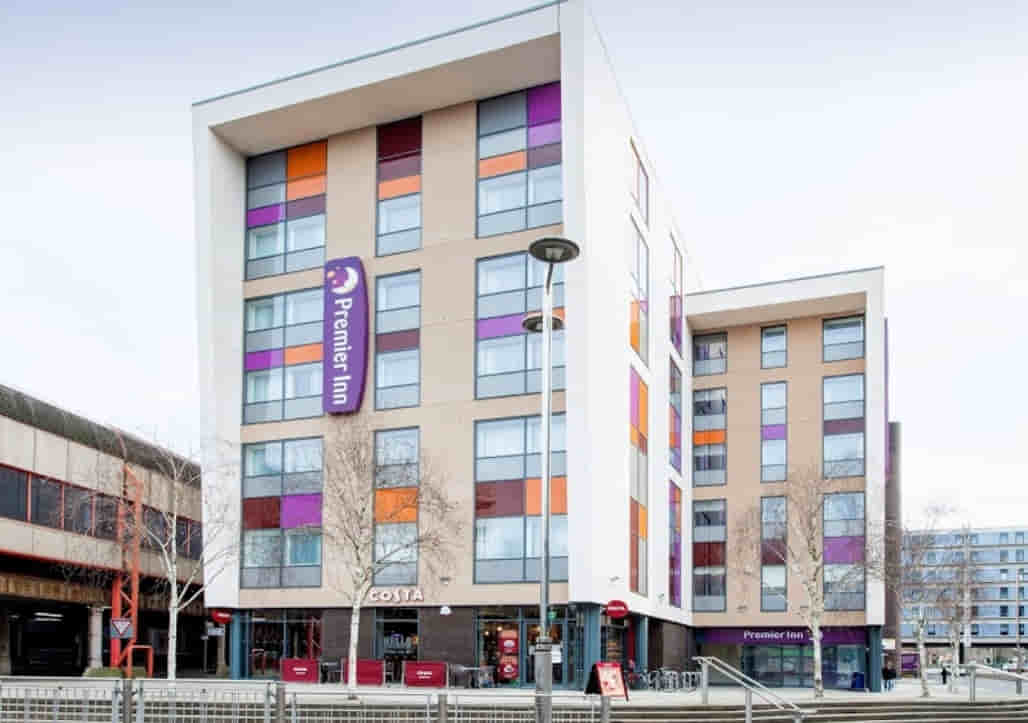 Stayed at the Premier Inn in central Portsmouth the night before taking the ferry - cheap and cheerful
MV St Faith - no problem and in the Solent there are 4 forts built in late 19th century to protect us from the French. Later, guns were put on it during the 1st and 2nd World Wars, but never used - they were only small. They have been used as hotels in the past..
Charles Dickens' birthplace 7/2/1812
Shanklin Hotel, our lodgings for 4 nights - nice, albeit catering mainly for the elderly (as if we're not !)
Downtown Shanklin featuring the Crab Inn - I feel that IoW is a bit run down and could do with a major makeover !
Godshill -a very quaint and charming little village
Carisbrooke Castle - King Charles I was imprisoned here prior to his execution in 1649 for high treason.
Ryde, with it's pier with an abandoned railway - 2nd longest pier in the uk to Southend.
Ventnor - not much here now, but a pleasant hours stroll !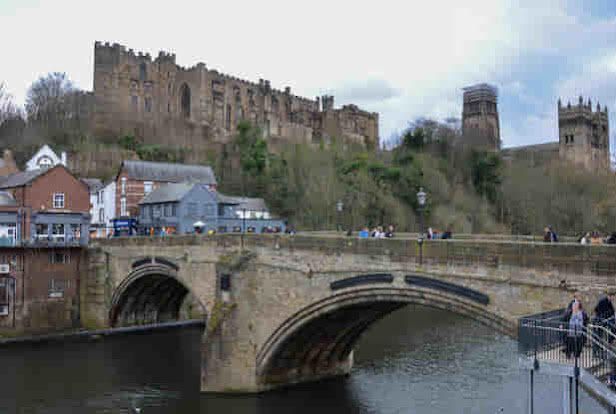 A little venture to Durham - stayed at the Premier Inn, Bishop Auckland
Stan Laurel lived in Bishop Auckland from 1891 to 1895 (born in Ulveston 1890) after which he moved to North Shields. The town has a statue and mural devoted to him.
Visited Hartlepool Marina - nice place. 'Hartlepoolians' are known as Monkey Hangars. Legend has it that during the Napoleonic war, a French boat was wrecked nearby and the only survivor was a monkey dressed in French uniform. They took him to be a spy and hung him !
Couldn't resist - Marley Hill !
Durham Cathedral , built in 1093 (Norman) The statue of Charles Stewart 3rd Marquis of Londonderry - quite controversial apparantly and Framewellgate Bridge, a nice scene down by the river Wear with buskers - quite busy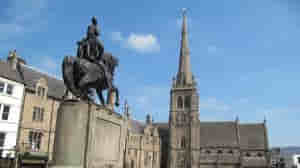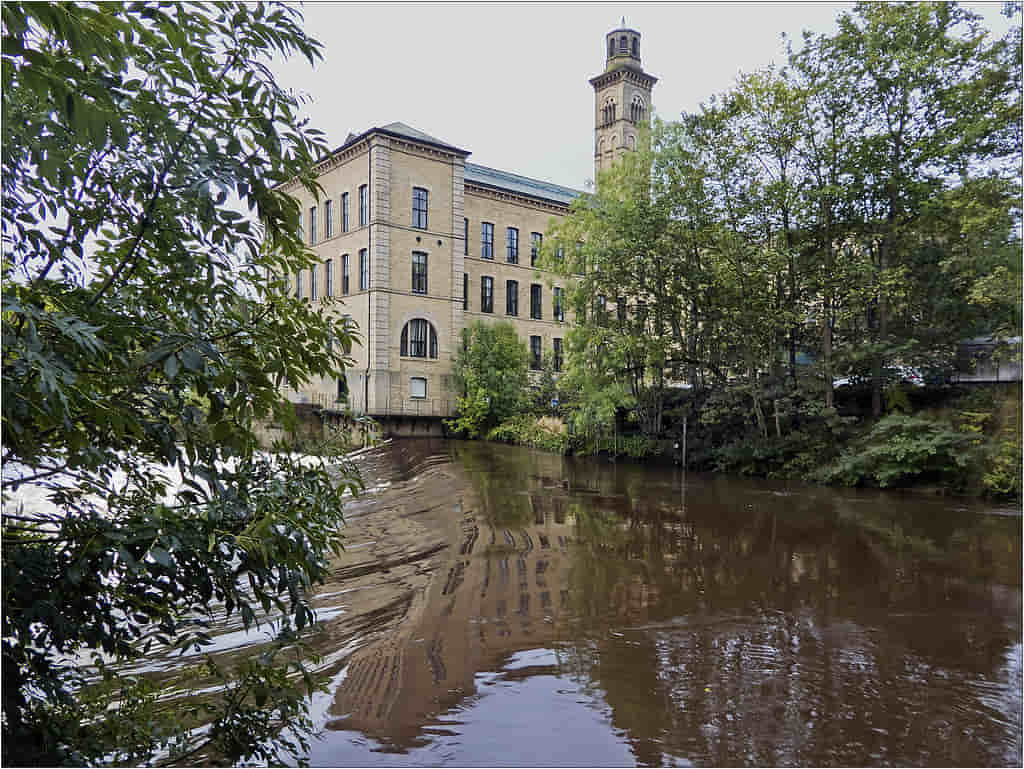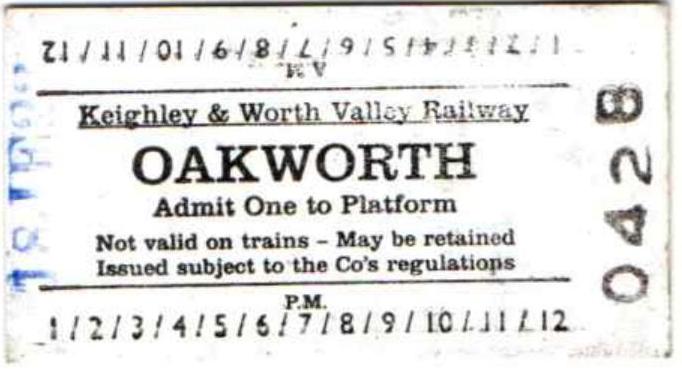 Quick, 2 day break with Rebecca, Marley and Beano. Stayed at the Clee Hotel in a family room - really enjoyed it.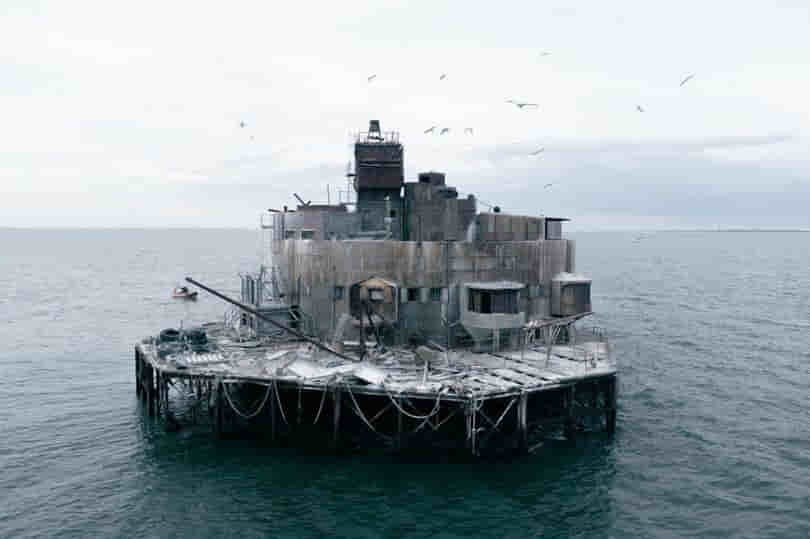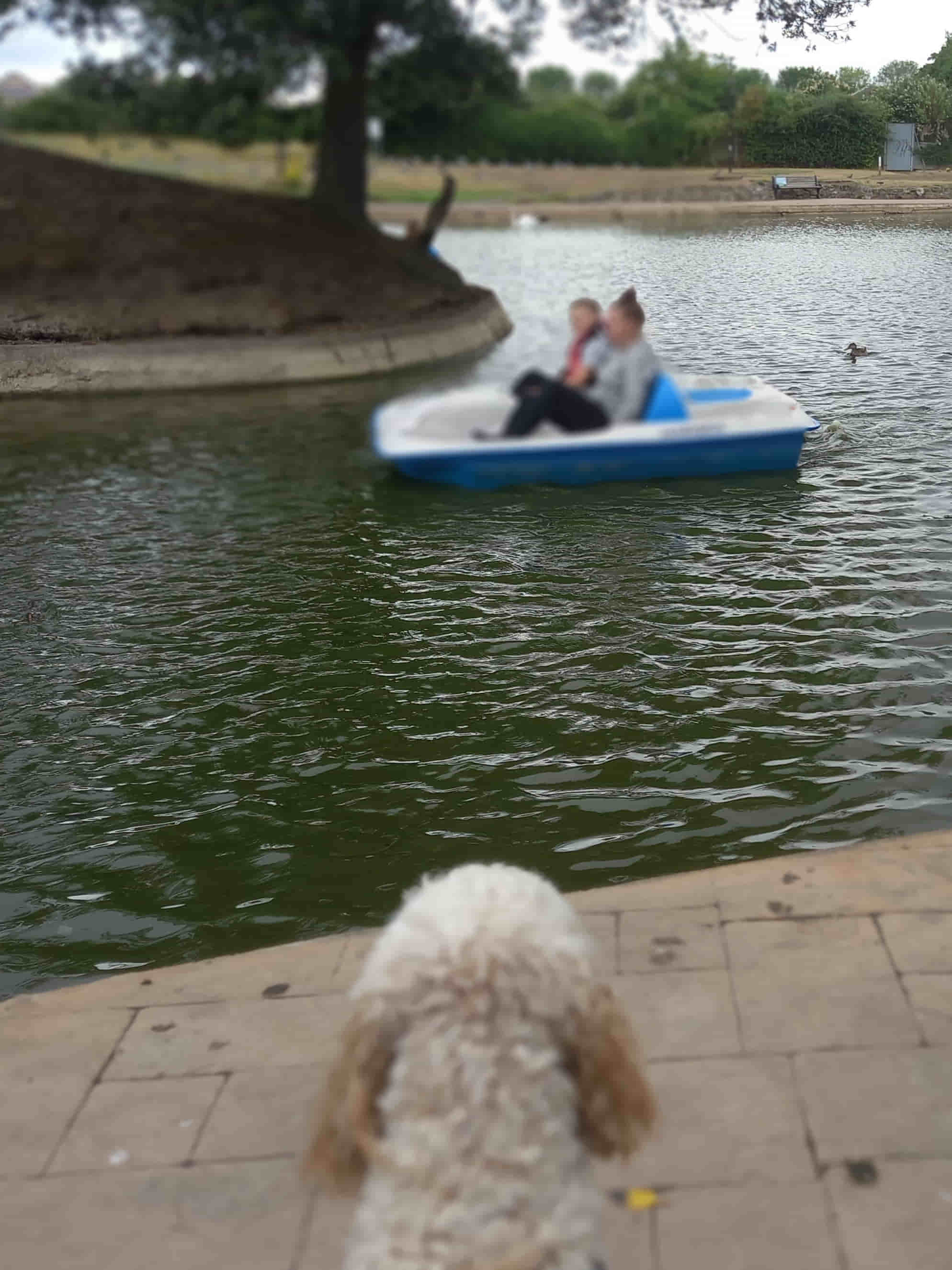 Marley and Bec on the wheel - I had a go too ! and Beano willing their boat to come in ASAP !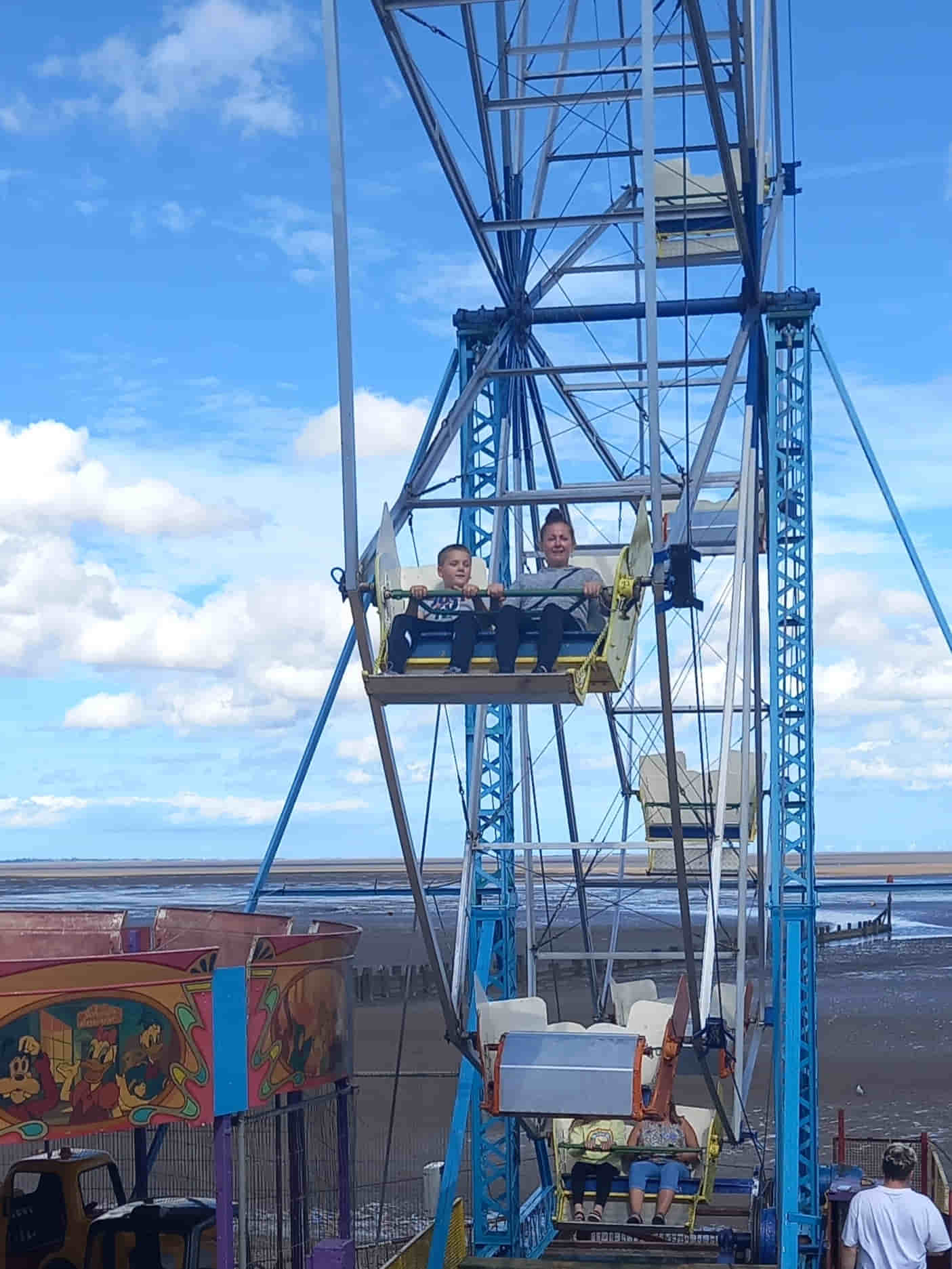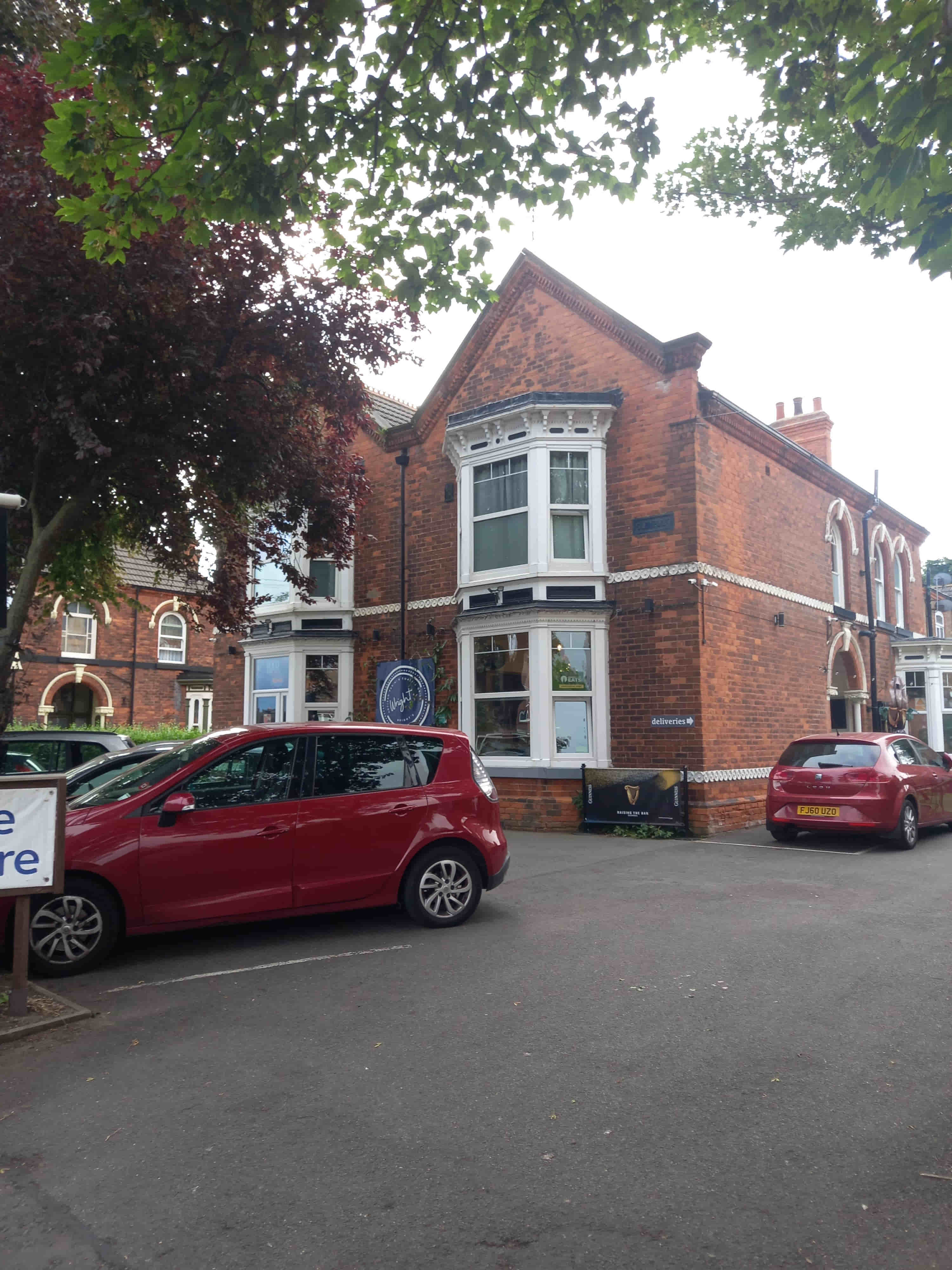 Marley riding Dudley The Donkey, a sculpture dedicated to Gladys Nuttall and husband Buster, who first introduced donkey rides to Cleethorpes in the 1940's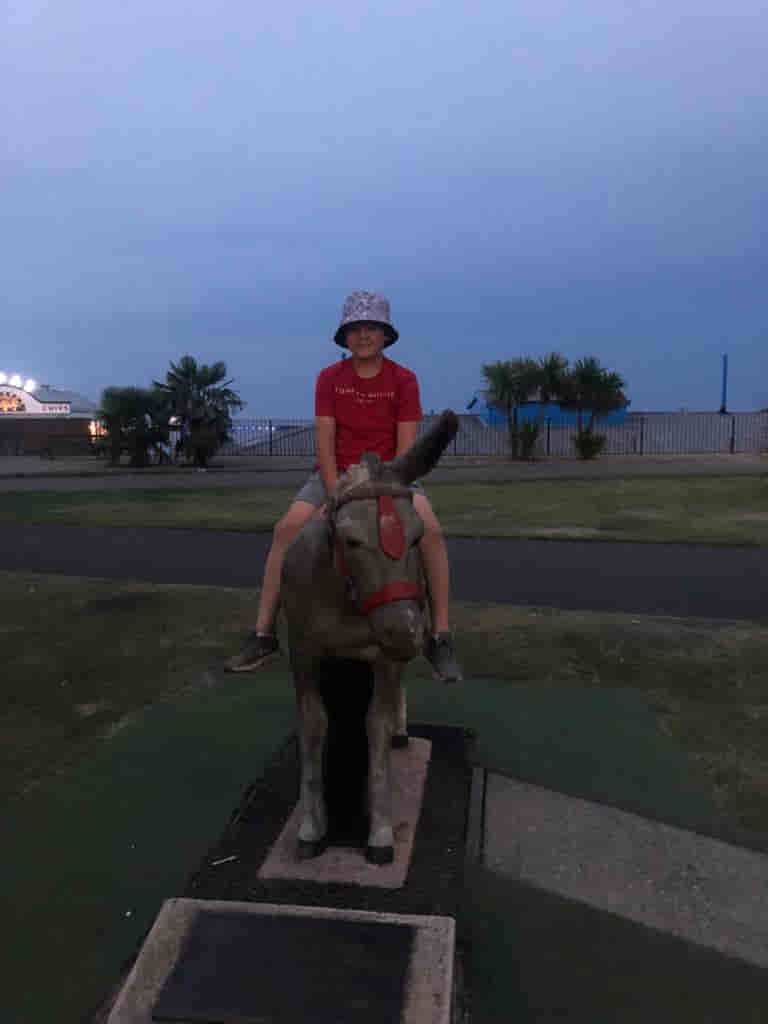 Took all over the Humber bridge - big !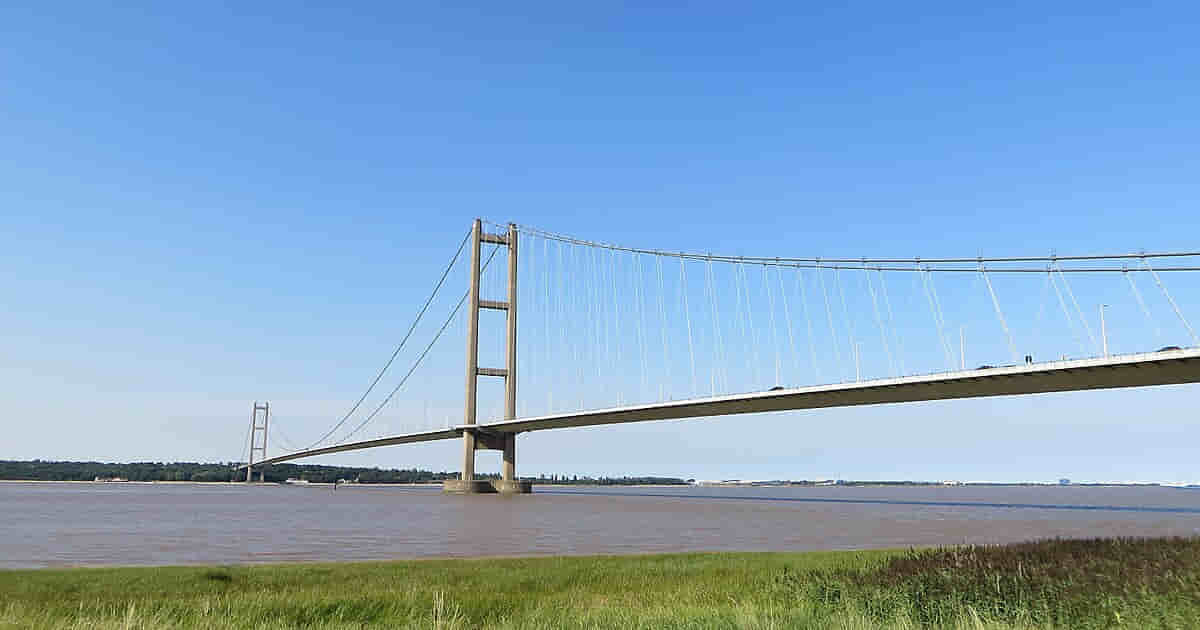 The Clee Hotel
Little bit of info regarding the 2 forts in the Humber estuary
Haile sand sea fort (easily visible from Cleethorpes) and Bull sand fort were designed for WW1 but not finished until 1919. They were meant for protection from the enemy and were re-ativated for WW2. The military abandoned them in 1956 and both have been the subject of sales since.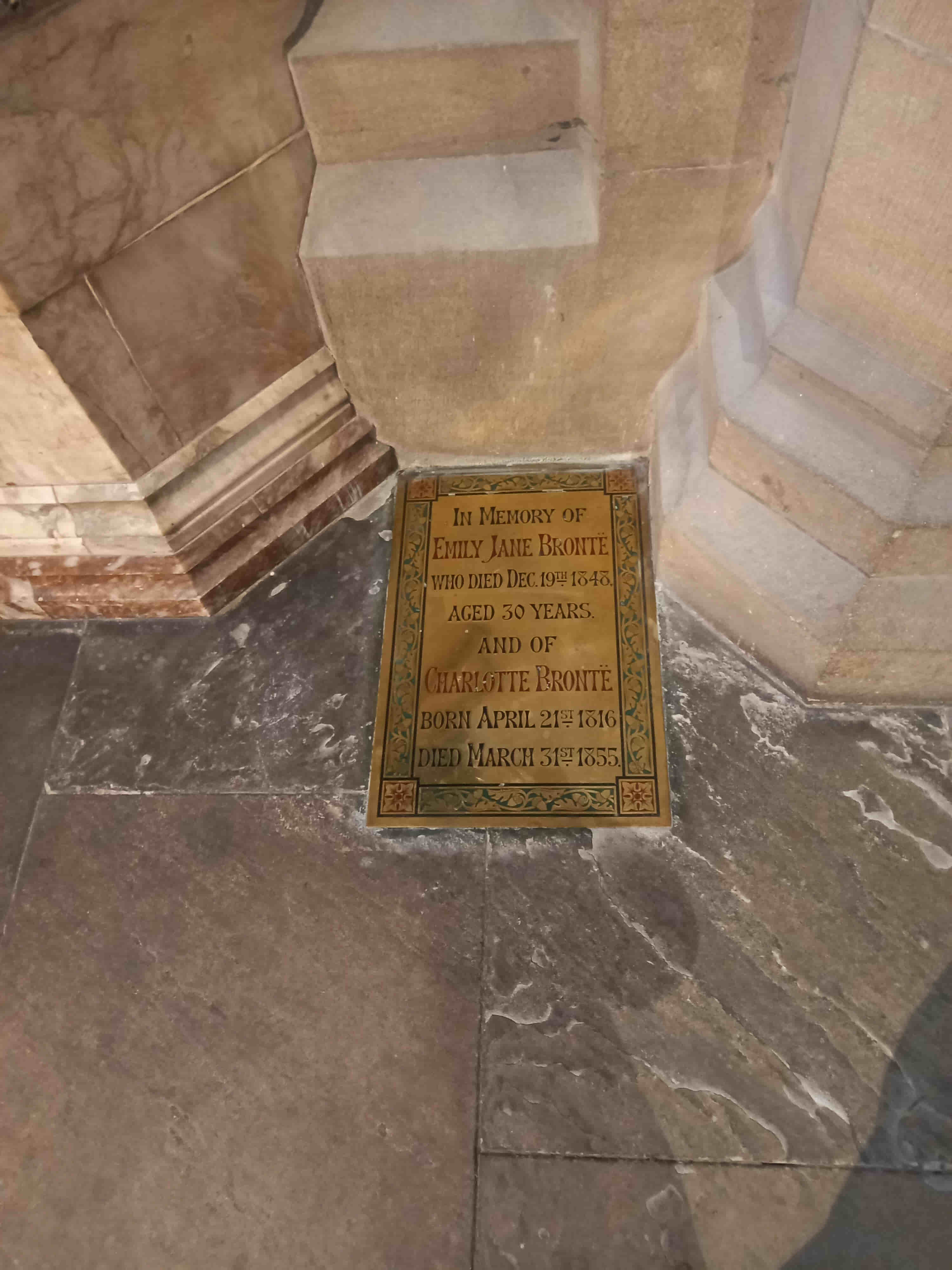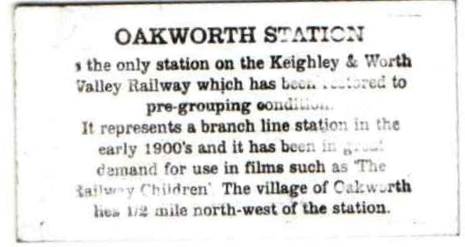 St Mildred's church near Osborne House - Queen Victoria used this church when in residence (quite often after Albert died .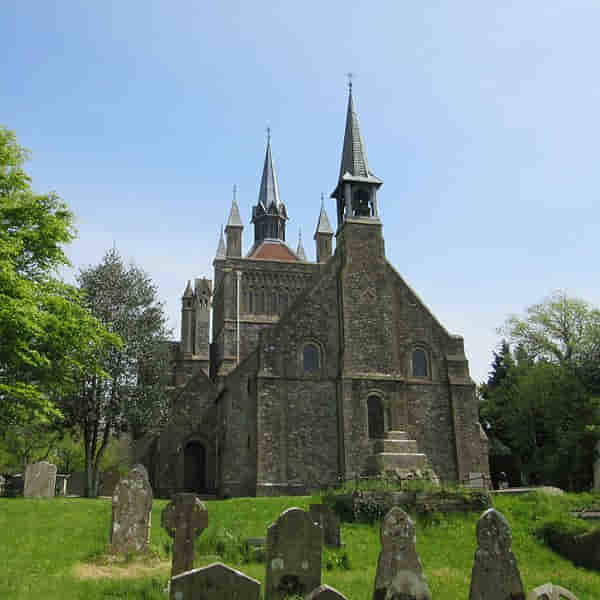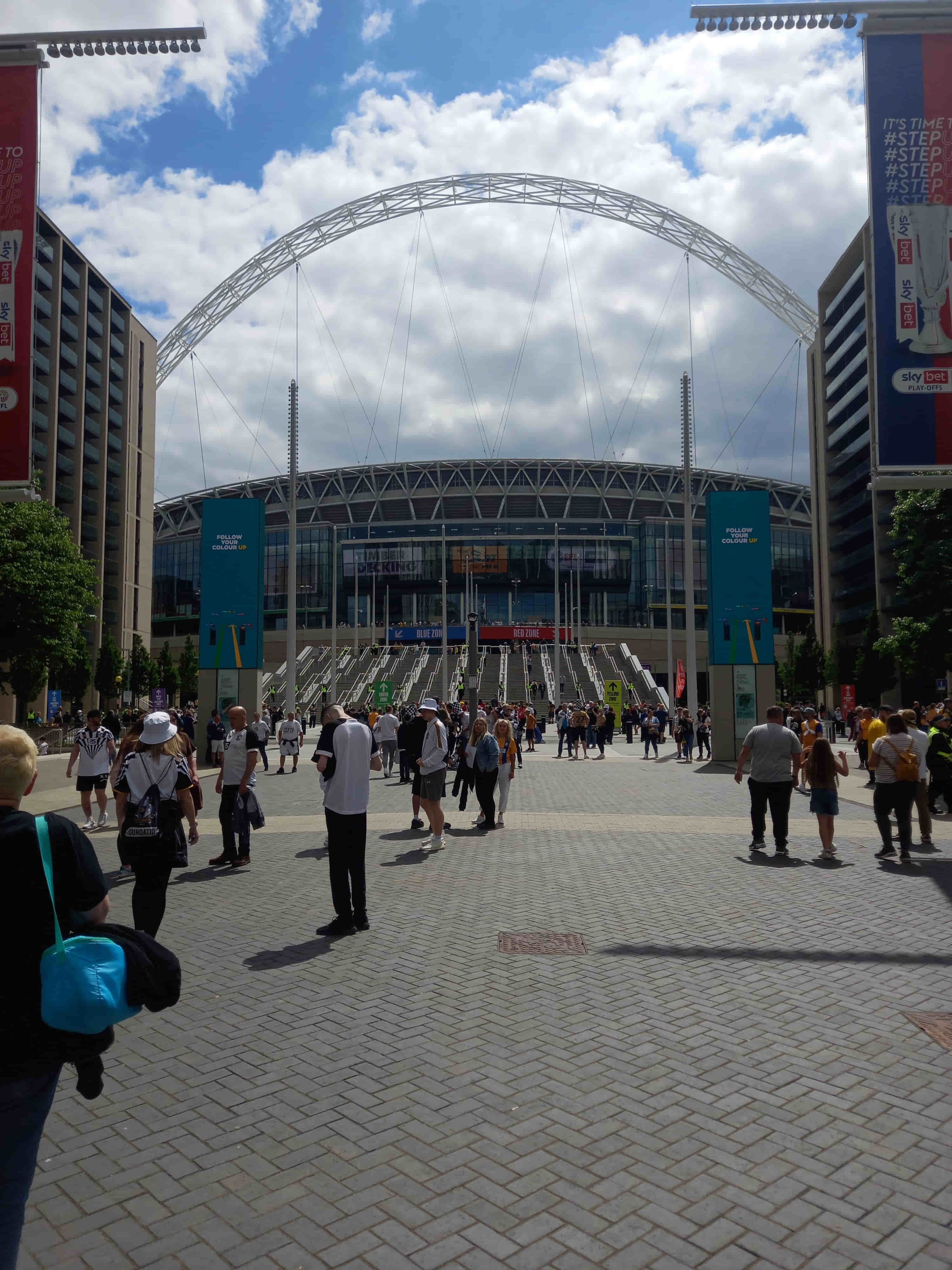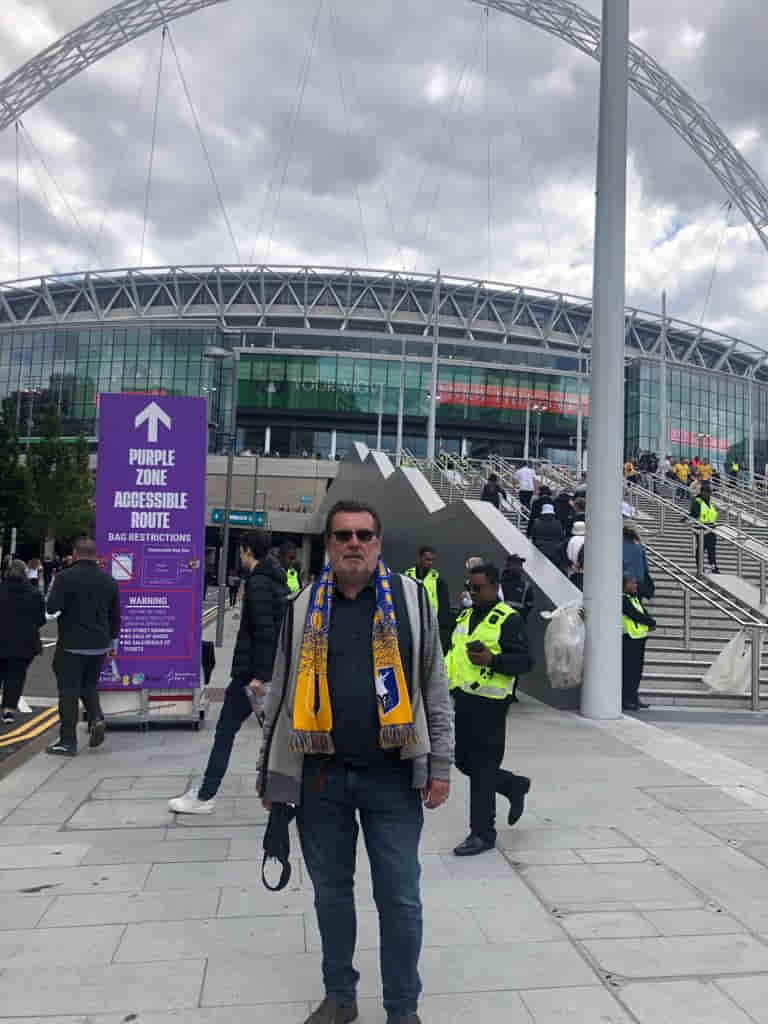 On the othe side of Windermere is Beatrix Potters Museum which was closed, but the lady there pointed out her house which she spent much of her later life.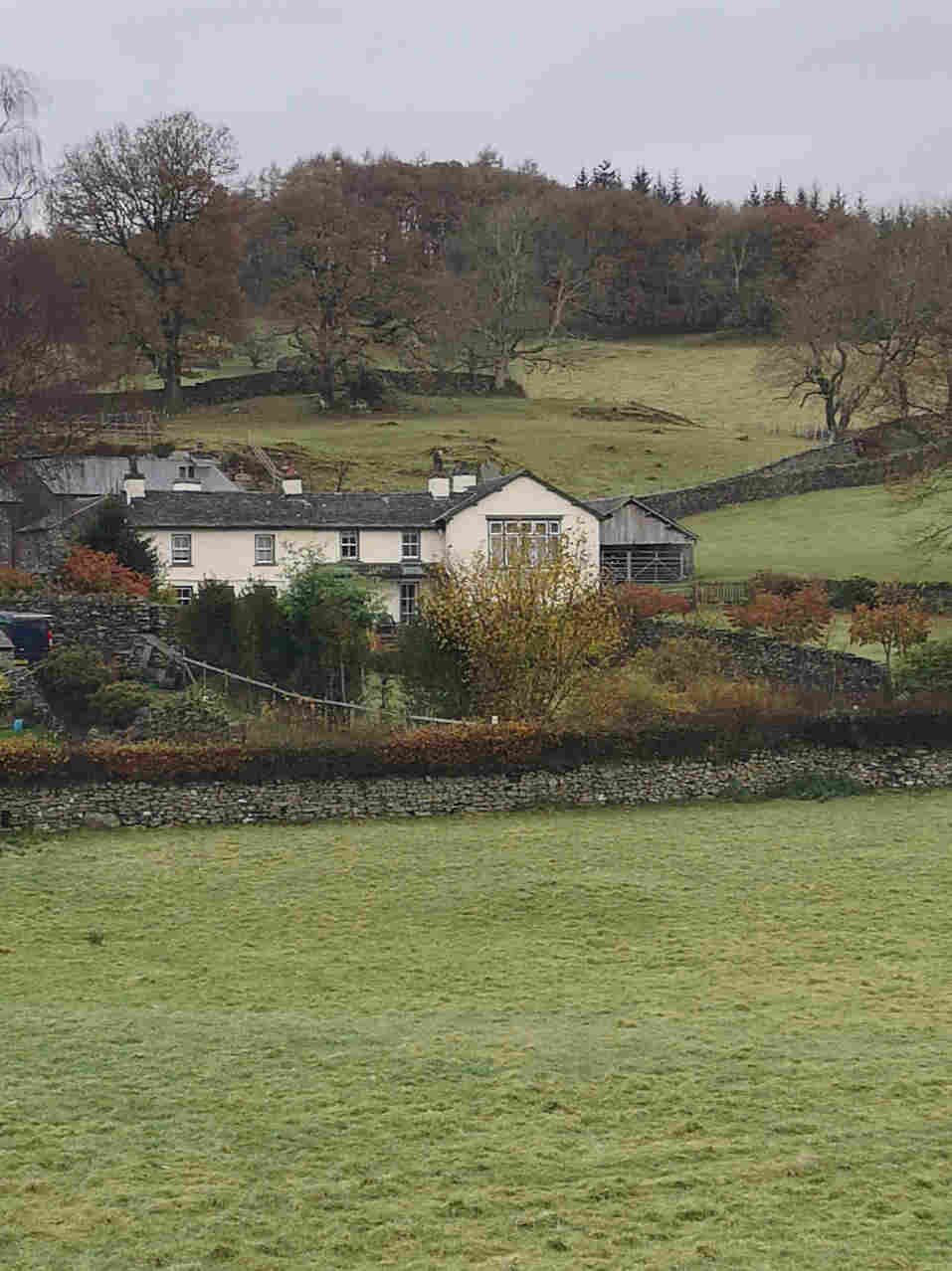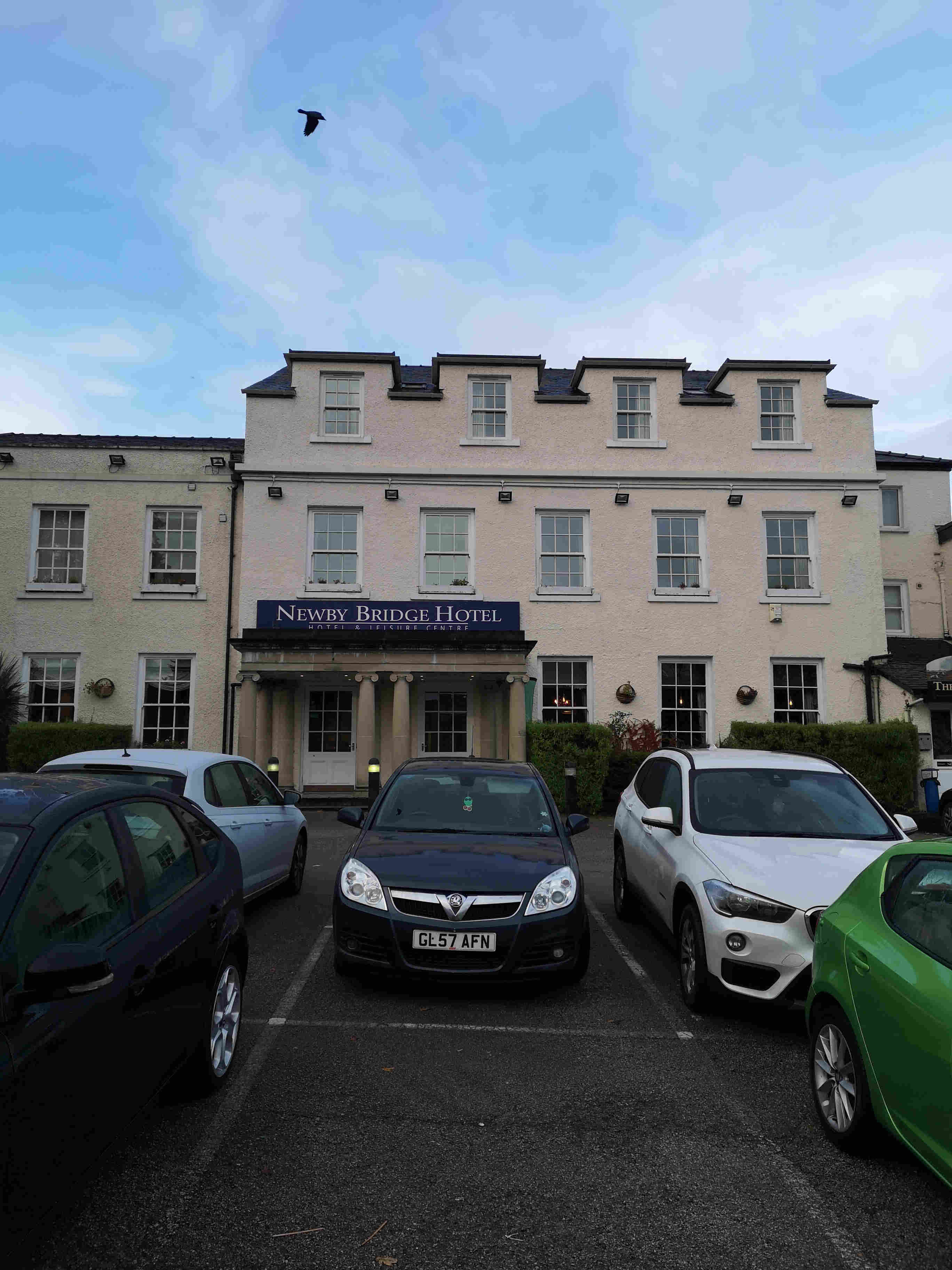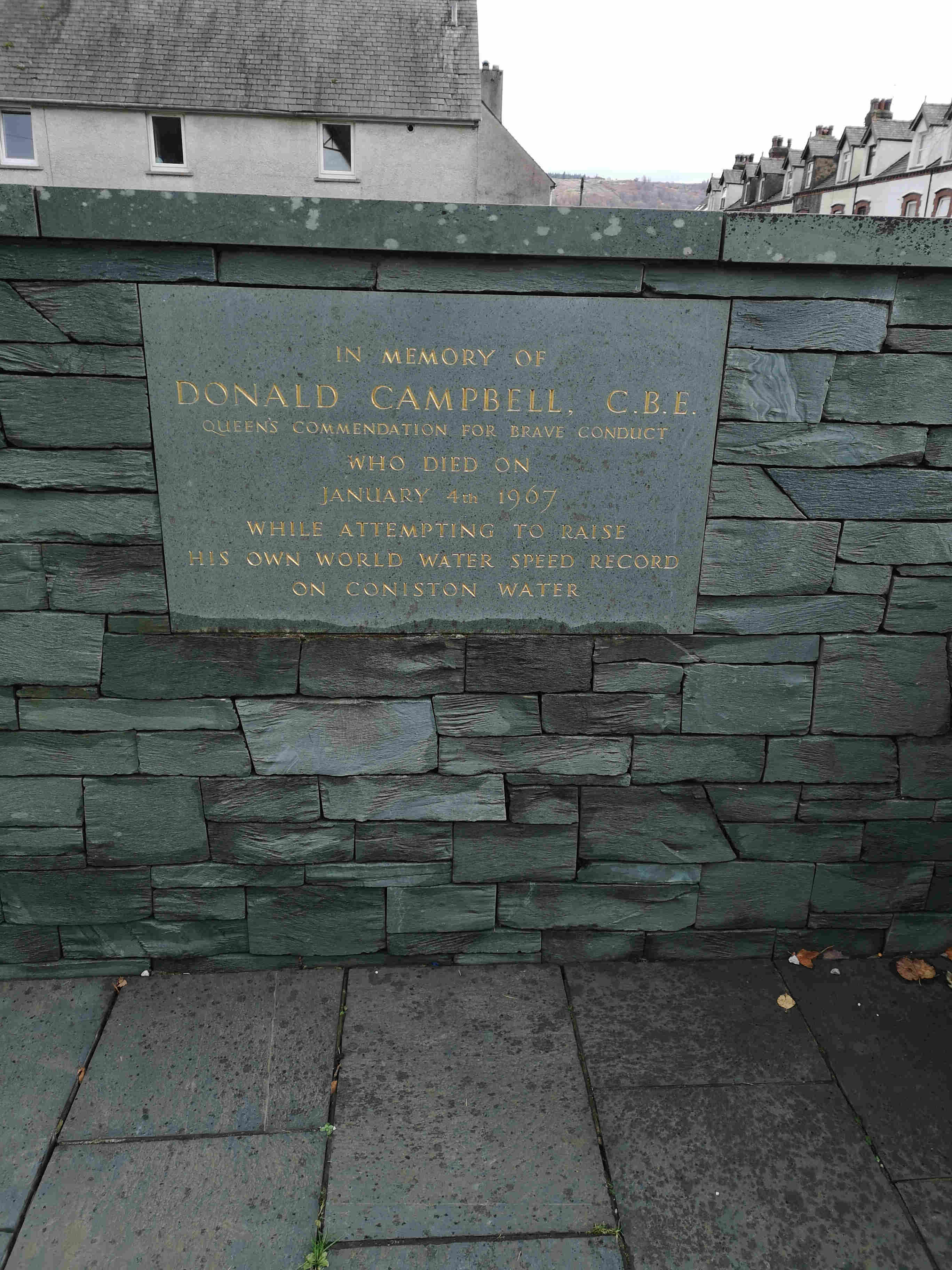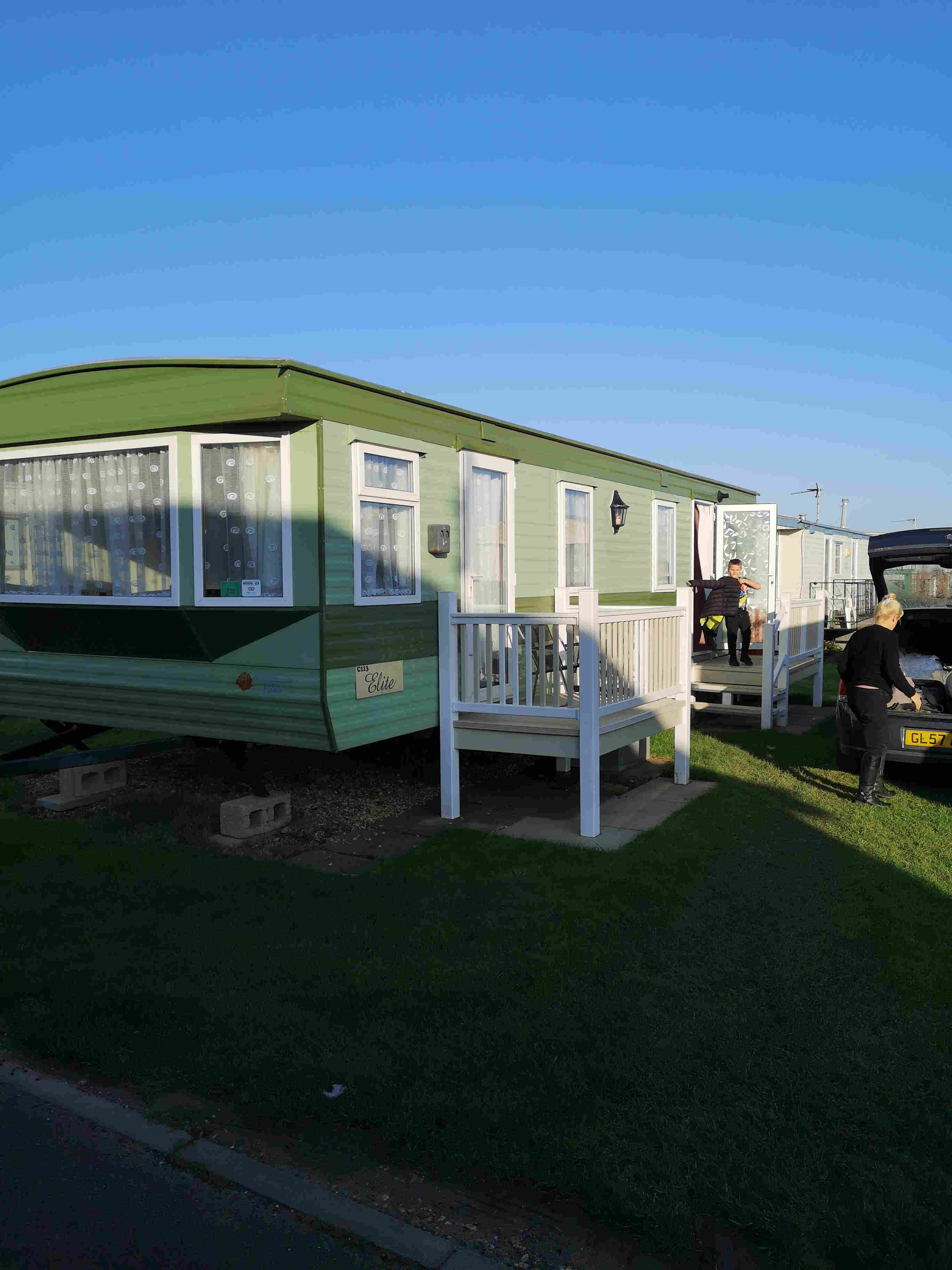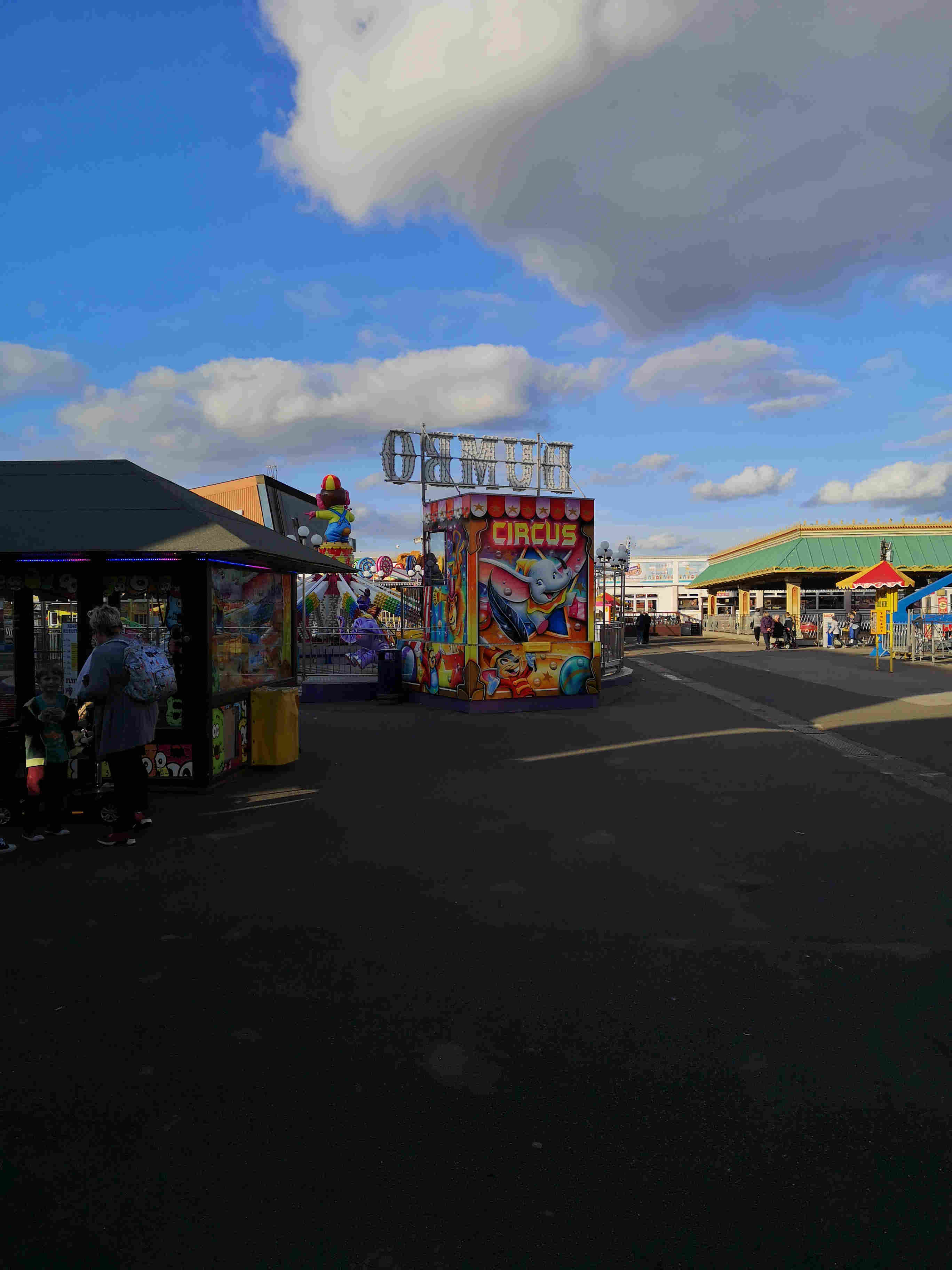 Parliament Buildings - very impressive building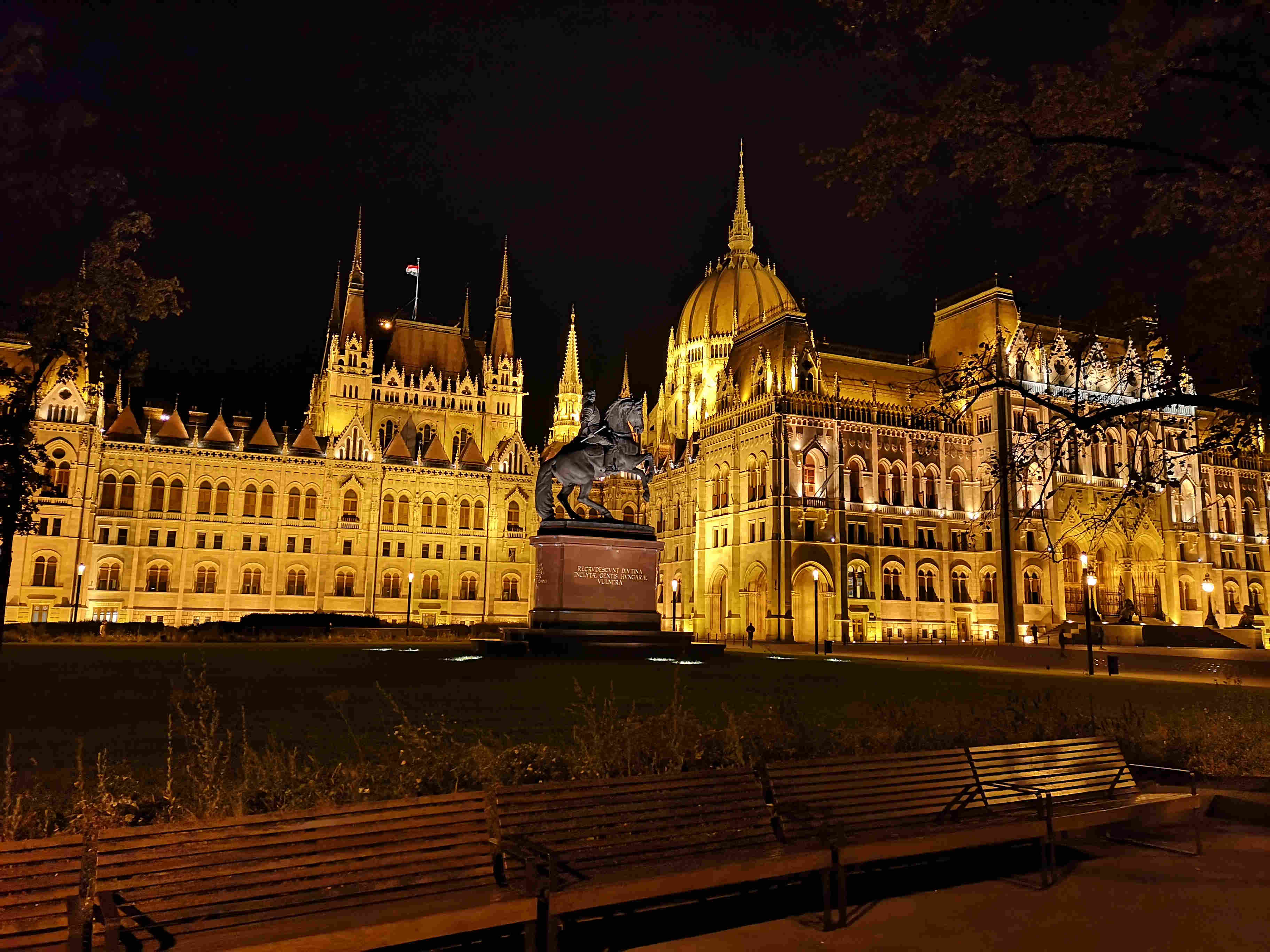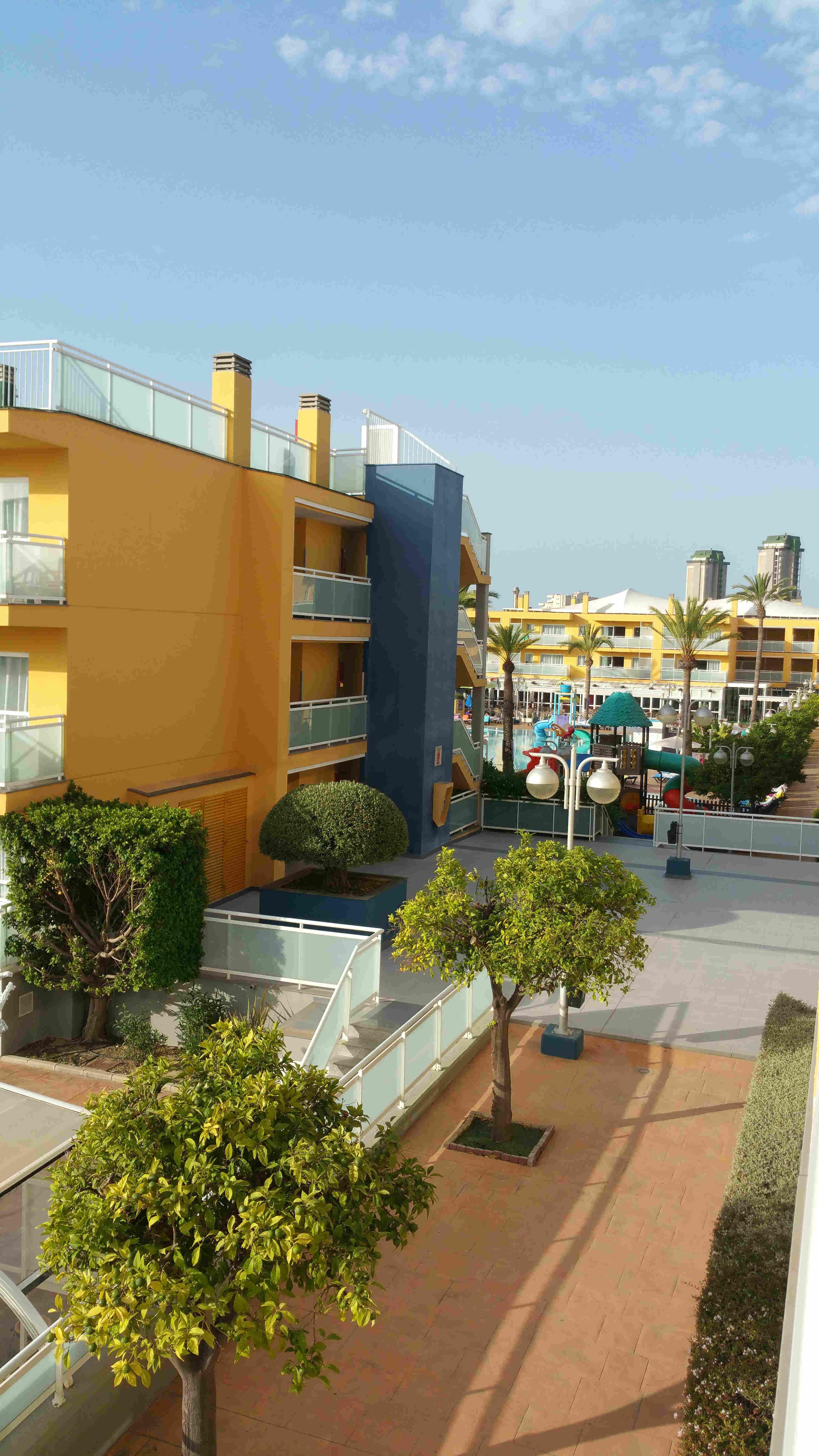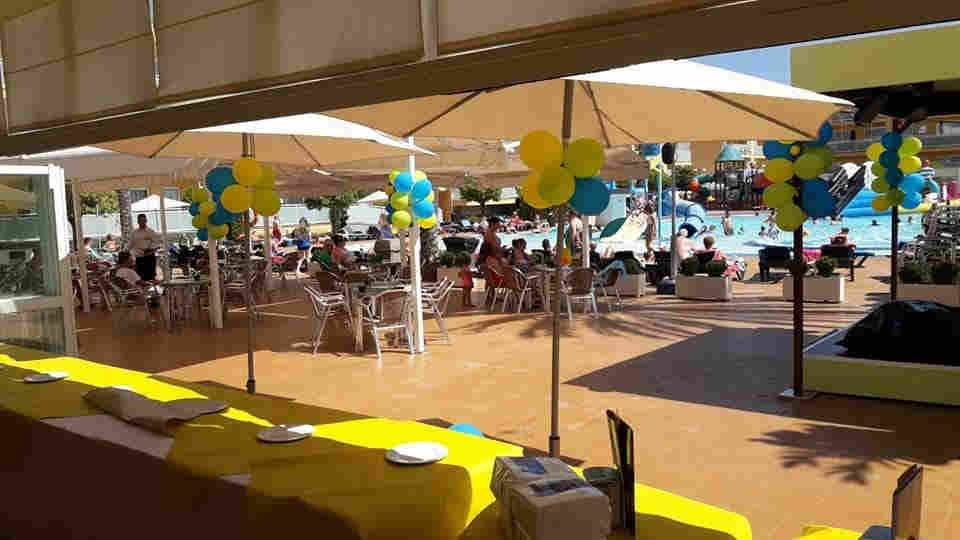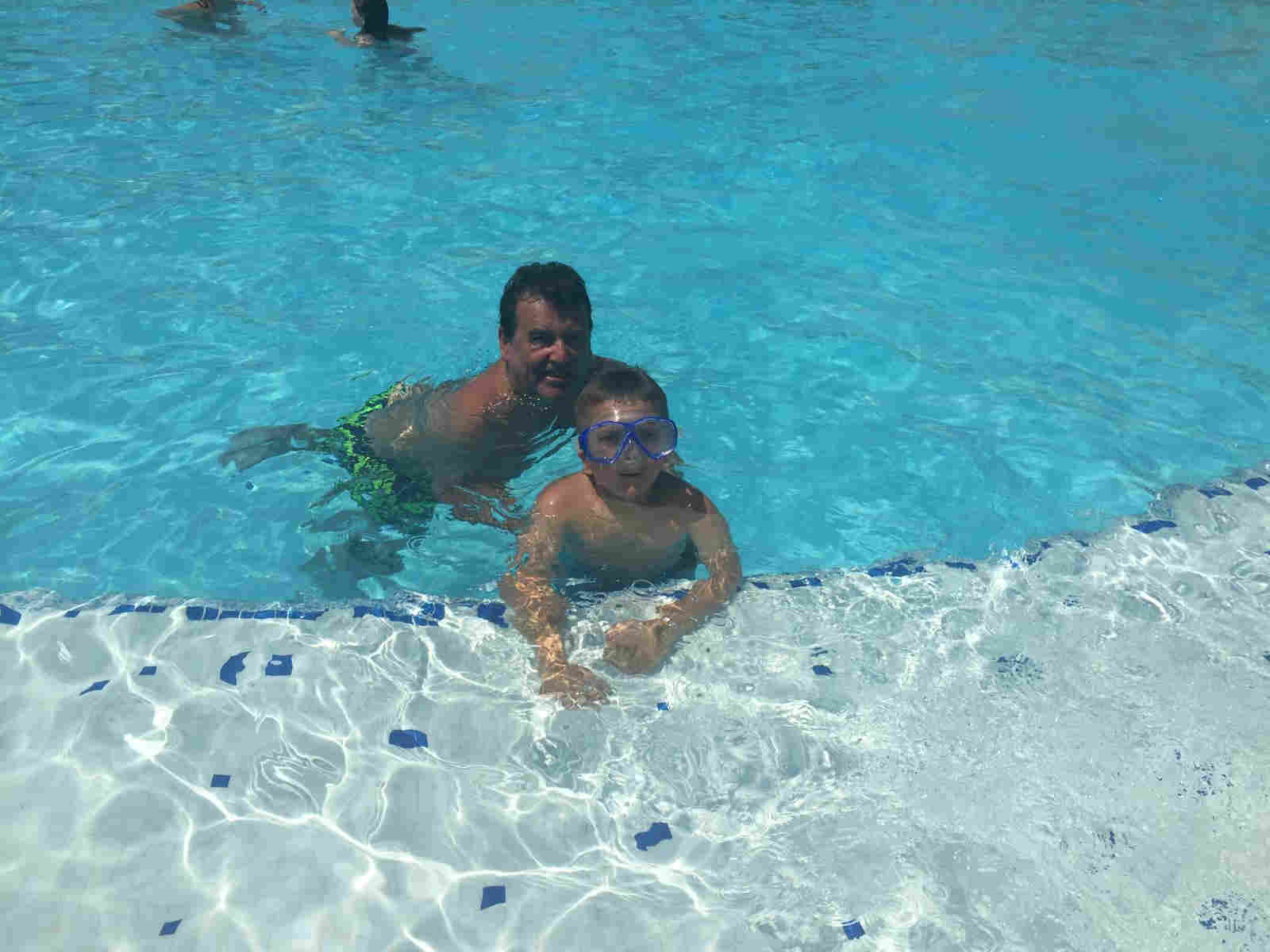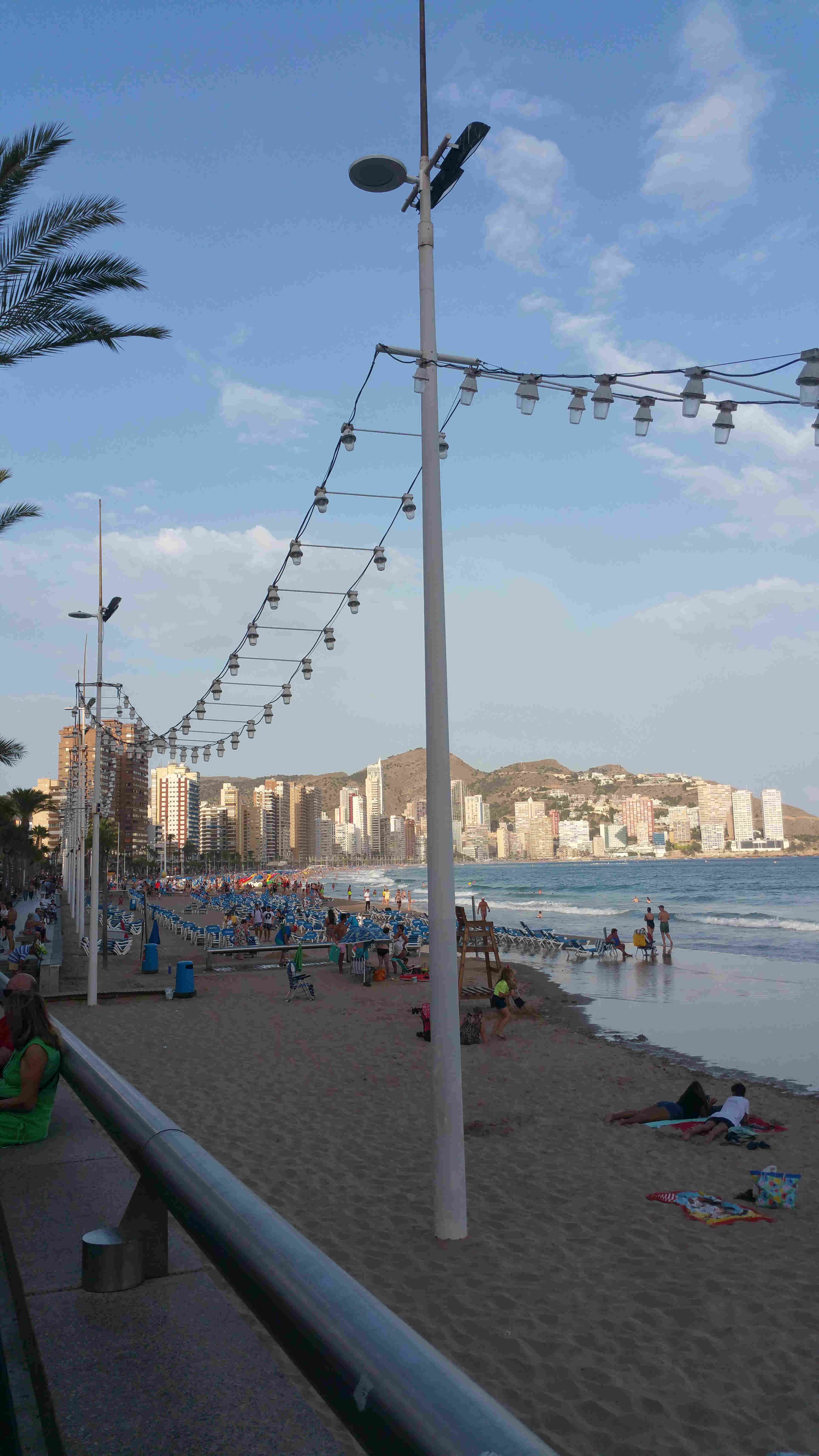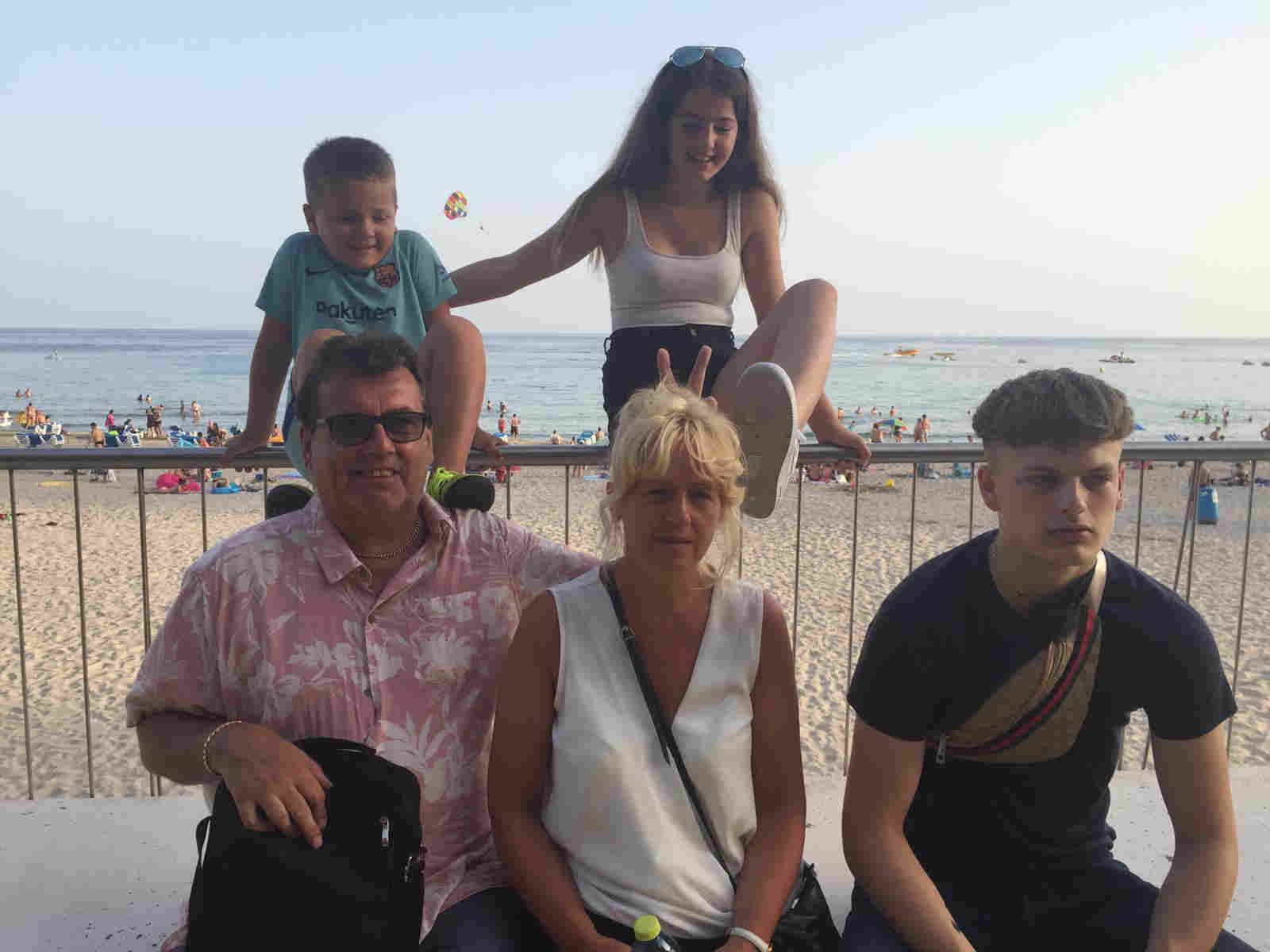 First off, March 2019 Puerto del Carmen, Lanzarote, of which I can't find any photos !!!!
Stayed at the Self Catering Apartments, Jable Bermudas - clean, tidy and everything you need. Hired a car - a white one ??? and visited all over the island again - very nice.